Visit Bandung Indonesia
The Past & The Present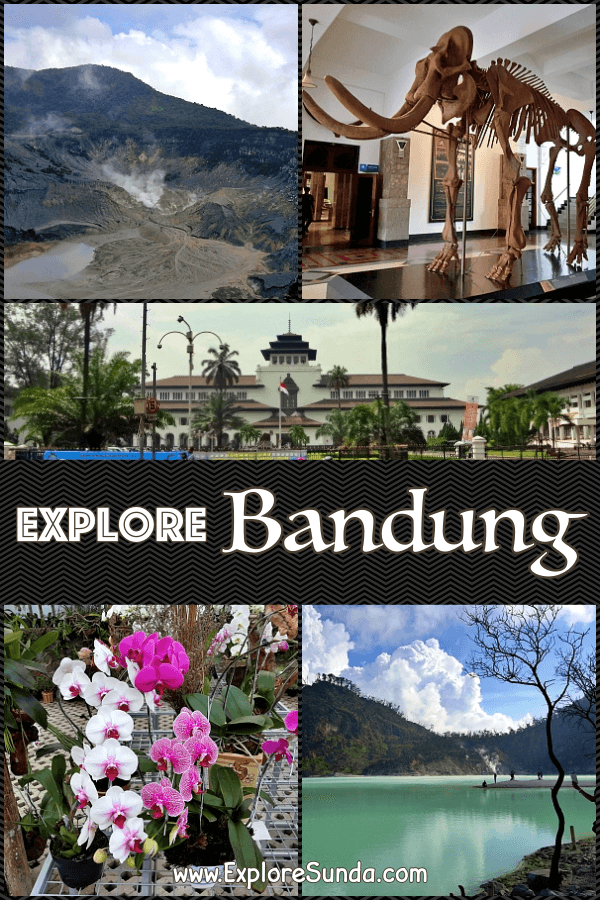 Do you plan to visit Bandung Indonesia? First, let me introduce you to Bandung: its location, weather and time zone. Then, how it was started to be known among Europeans during Dutch colonization. Finally, what you will find when you visit Bandung Indonesia today.
Bandung we know today is a bustling city in a highland of Java island, Indonesia. It serves as the capital city of West Java province. Presently, it is the third largest city in Indonesia after Jakarta and Surabaya. It is also the center of Sundanese culture.

Geographically, Bandung is 709 meters above sea levels and surrounded by mountains. Therefore, it is known as Bandung basin. The weather is cooler than the coastal cities such as Jakarta and Surabaya.
Want to know more about the location, time and weather in Bandung? click here please…
Visit Bandung Indonesia : The Past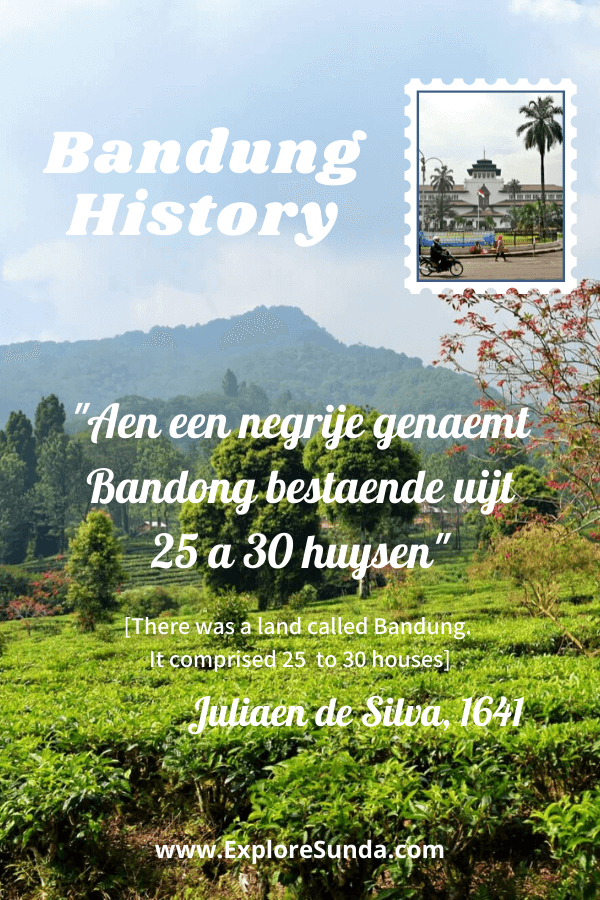 There are many ways to tell the history of Bandung. One might start with the famous legend of Sangkuriang. Others might describe the geographical formation creating Bandung highland several millions ago. 
However, the more recent history started when a foreigner stumbled upon Bandung, then many more came and built plantations. 
The Dutch colonialism, thriving plantations, creation of the Great Postal Road and railroads all influenced the transformation of Bandung,  from a jungle full of tigers and rhinos to a modern city.
Continue reading the history of Bandung here …
It has grown tremendously since then. Many new and modern malls, office buildings, houses, stores, and factories are built, but we still can see some old and historic buildings as they are. Do you know that Bandung is famous with its heritage of art deco buildings?
Visit Bandung Indonesia - The Present

Bandung was first promoted as one of the top vacation destinations in Indonesia by the Preanger Planters, the rich European citizens who had huge thriving tea and coffee plantations around Bandung. 
Although the tourists was temporarily stopped during the World War II and the early years after the independence due to many battles to secure our independence, presently Bandung has once again become the top vacation destination in Indonesia. People visit Bandung Indonesia to see its gorgeous nature, rich Sundanese culture and delicious food.  Today Bandung is also widely known as the shopping paradise.
So, where do we start?
There are so many places to see and things to do in Bandung, check out the list below:
Science
Bosscha Observatory
Museum
Old Town
Shopping
Nature
Mountains and Craters
Parks & Gardens
Ready to explore more places of interest? We recommend a road trip from Bandung to Pangandaran beach, Ujung Genteng beach, see another highland at Puncak Pass, or visit Cangkuang temple in Garut.