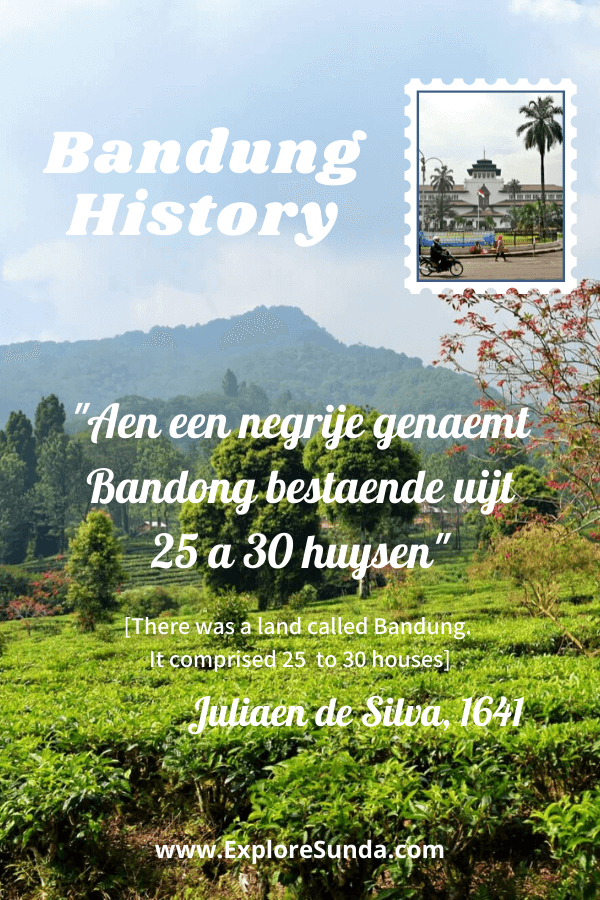 The History of Bandung
There are many ways to tell the history of Bandung. One might start with the famous legend of Sangkuriang. Others might describe the geographical formation creating Bandung highland several million ago.
However, the more recent history started when a foreigner stumbled upon Bandung, then many more came and built plantations. The Dutch colonialism, thriving plantations, creation of the Great Postal Road, and railroads all influenced the transformation of Bandung: from a jungle full of tigers and rhinos to a modern city. Continue reading the history of Bandung here...
As a city, Bandung has grown tremendously since then. People build many new and modern malls, office buildings, houses, stores, and factories. Thankfully they also preserve some old and historical buildings. Do you know that Bandung is famous for its heritage of art deco buildings?