List of Museums in Bandung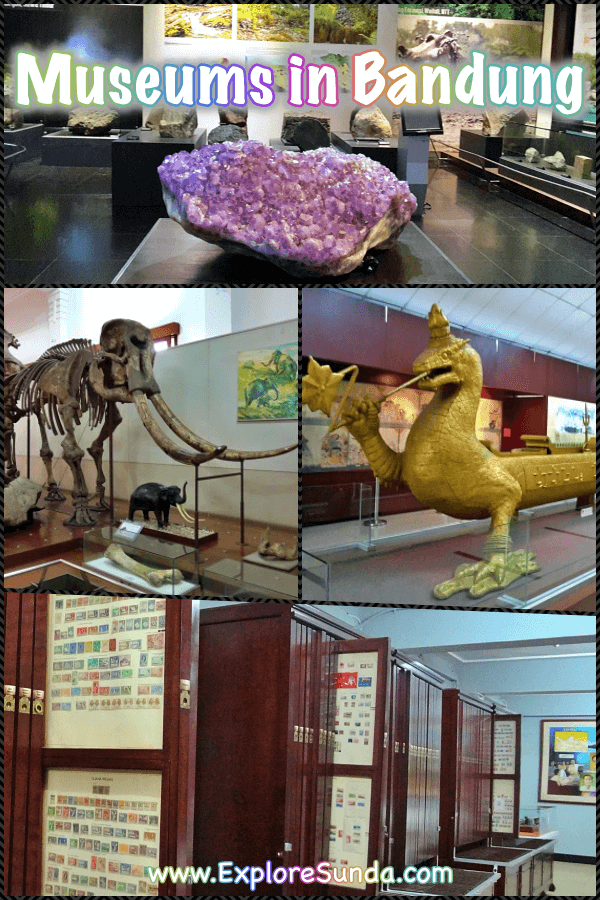 A list of museums in Bandung is handy when you want to explore museums scattered all over Bandung. This list combines all sorts of museums: the big and famous geology museum to a tiny museum that only occupies a small room, the state museums as well as private museums. 
Check them all out! 
1. Sri Baduga Museum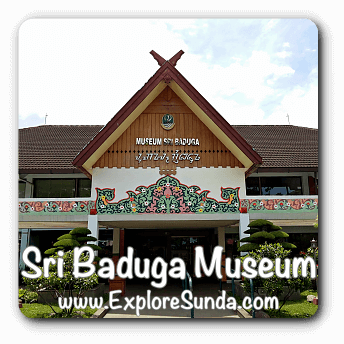 The first museum in this list of museums is a state owned museum called Sri Baduga Museum. 
It is located on BKR street no. 185, Bandung. 
Its exhibits start from the prehistoric era displaying the replica of famous Pawon cave and its men. The history continues to the finding of many stone inscriptions mentioning the golden age of Sunda kingdom. This museum also displays various Sundanese cultural objects, such as musical instruments, household items, and weaponry. 
2. Asian African Conference Museum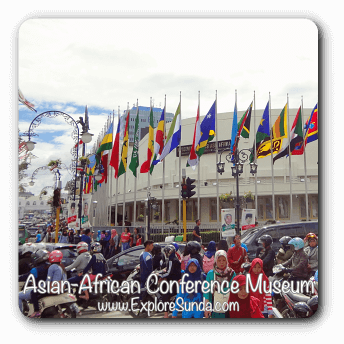 Initially, the Asian African Conference Museum was established as a memorial of the Asian African Conference a.k.a. Bandung Conference that was held in this building in 1955. Nowadays, in addition to the permanent exhibition of Asian African Conference, it organizes several programs, such as book and film discussions, cultural clubs and citizen journalist program.
3. Geology Museum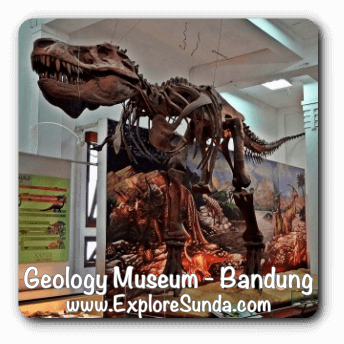 Next on the list of the museums in Bandung is the famous Geology Museum. It is the one and only geology museum in Indonesia and it was established more than a hundred years ago!
This museum exhibits various forms of geological materials: meteorites, crystals, and fossils. We can meet a T-Rex and various elephants here! We also can learn the geological evolution that forms the islands and active volcanoes in Indonesia.
4. Museum Pos Indonesia (Indonesia Postal Museum)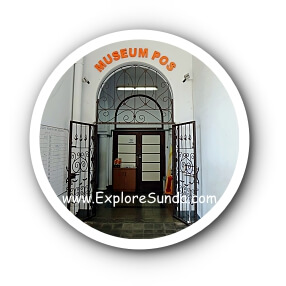 Indonesia Postal Museum is a small museum in the basement of Indonesia Postal Head Office. This building is in the same complex with West Java Governor office, which is very popular as Gedung Sate (Satay Building). 
Address: 

Cilaki Street no. 73, Bandung (Gedung Sate)

Opening hours: 

Mon-Fri 9am-4pm
Sat 9am-1pm
Admission:
Free
I was surprised when I visited this museum because this is the first time I went to a museum in a basement. To tell you the truth, I feel a bit creepy walking around in an old basement alone, I was the only visitor that afternoon!

This museum showcases many postal equipments, especially the old and antiques used in the old days, including the postal cart used in Maluku, the stamp vending machines made in Germany, various scales both for letters and parcels, mail boxes and a stencil machine.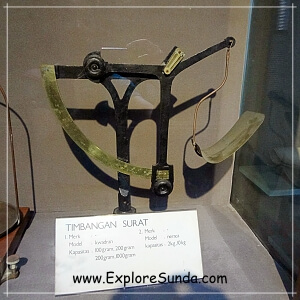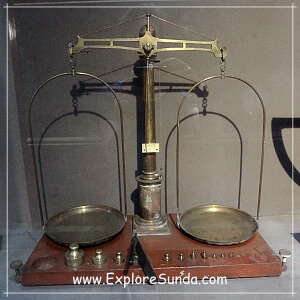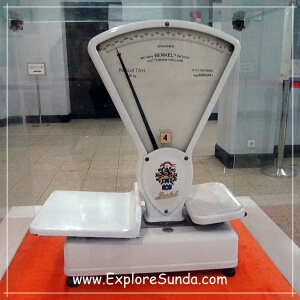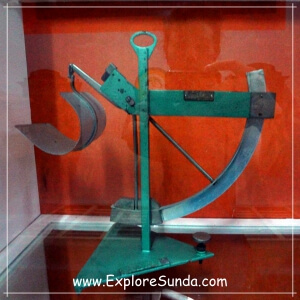 Philatelists will like this museum a lot, since it displays thousands of old stamps, all are neatly showcased in glass windows. 

5. Mandala Wangsit Siliwangi Museum

Number five on this list of museums in Bandung is Mandala Wangsit Siliwangi. This museum exhibits Indonesian wars in achieving our independence. Hence, we will see various weapons, both traditional and modern.

Address: 

Lembong street no. 38.

Opening hours: 

Mon-Thu 8am-1pm
Fri 8am-10am
Sat 8am-12pm
Admission:
Free
6. Virajati Seskoad Museum 

Virajati Seskoad Museum is the next on the list of museums in Bandung.
This museum is dedicated to provide information on the history and roles of Seskoad (Sekolah Staf dan Komando Angkatan Darat) - the school for Indonesian Army. Hence, this museum is in the Seskoad complex. 

Address: 

Gatot Soebroto Street no. 96, Bandung
Opening hours: 

Mon-Thu 8am-3pm
Fri 8am-11am
Closed on Saturdays, Sundays and National Holidays.
7. Barli Museum

Barli Museum was established in 1990, by the late Mr. Barli Sasmitawinata, a famous Indonesian realist artist. It is an art museum as well as a painting school, in line with his vision to provide public exploration on art, by inspiring and educating them.

Address: 

Ir. Sutami Street no. 91, Bandung
Opening hours: 

Sat-Thu 9am-5pm
Closed on Fridays and National Holidays
8. Bandung Chinatown Museum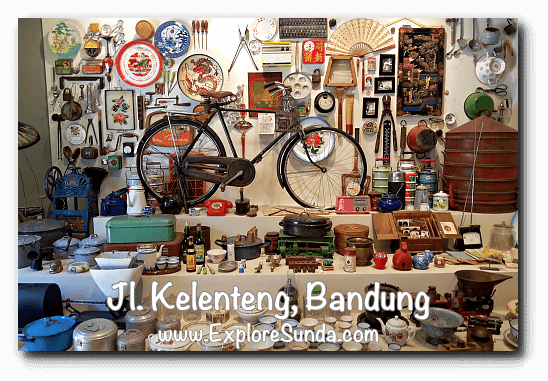 Number eight in this list of museums in Bandung is Bandung Chinatown Museum. It is the smallest museum I've ever seen, it only occupies one small room inside the Chinatown.
Chinatown is the name of a big place to eat at Kelenteng street no. 41, Bandung. This place is fully decorated with Chinese ornaments.
The opening hours of the museum is the same as the Chinatown, from 11am to 10pm, daily.
Bandung Chinatown museum displays various household items used in the past, such as tin cups and plates, radio, coal iron, type writer and bicycle. The other side of the wall is covered with the history of Chinese in Bandung.
9. Museum Kota Bandung

Located in a vintage building on Aceh street no. 47-49, Museum Kota Bandung was opened on October 31, 2018. This museum is divided into two areas. The first part is dedicated to the history of Bandung, hence, its exhibit started from the beginning of Bandung until it becomes the city we see today. One of the prominent display that welcomes visitors at the entrance wall is the pictures of every mayor in Bandung. The second area will cover the social and cultural that shape Bandung.
Address: 

Aceh Street no. 47-49, Bandung
Opening hours: 

Tue-Sun 10am-5pm
Closed on Mondays
10. Museum Sejarah Perjuangan Rakyat Jawa Barat

Address: 

Monumen Perjuangan Rakyat Jawa Barat (Monju)
Dipati Ukur Street no. 48, Bandung
Opening hours: 

Mon-Fri 9am-3pm
Closed on Saturdays and Sundays
The last museum in our top ten list of museums in Bandung is Museum Sejarah Perjuangan Rakyat Jawa Barat. Many people know this place as the Monumen Perjuangan Rakyat Jawa Barat, shortened as Monju (Monumen Perjuangan). This monument was built as a memorial to the struggle of West Java people in defending their independence. 
Museum Sejarah Perjuangan Rakyat Jawa Barat (loosely translated as the history museum of the fight of West Java people) is a complementary to the monument. Hence, the exhibits are mainly showcased the battles between the people of West Java and the foreigners (mainly the Dutch and Japanese) who wanted to controlled West Java.
There are several dioramas and reliefs depicting the many famous battles, including Bandung Lautan Api, which was an epic battle in the history of Bandung. When the Dutch issued an ultimatum to surrender Bandung, the people marched out of the town after they burned down their homes. 
The museum is located inside the Monju. 
Looking at this list of museums in Bandung, which museum is your favorite? :)
Museums is just one of the places of interest in Bandung. There are many more and being in the highland, the weather is perfect for outdoor activities. There are many beautiful parks and lake nearby.
Sep 22, 23 01:49 AM

Explore Eco Green Park in Batu, East Java. Have fun family vacation surrounded by colorful and exotic birds, while learning ecology and green living.

Sep 18, 23 04:59 AM

Have fun in Jawa Timur Park 2, where you explore Batu Secret Zoo, Museum Satwa, join thrilling rides at Happy Land and play in the Fantasy Land waterpark, all in one place :)

Sep 12, 23 06:26 AM

Explore many interesting places outside the land of Sunda, mainly tourist destinations in Central Java, Yogyakarta, and East Java.