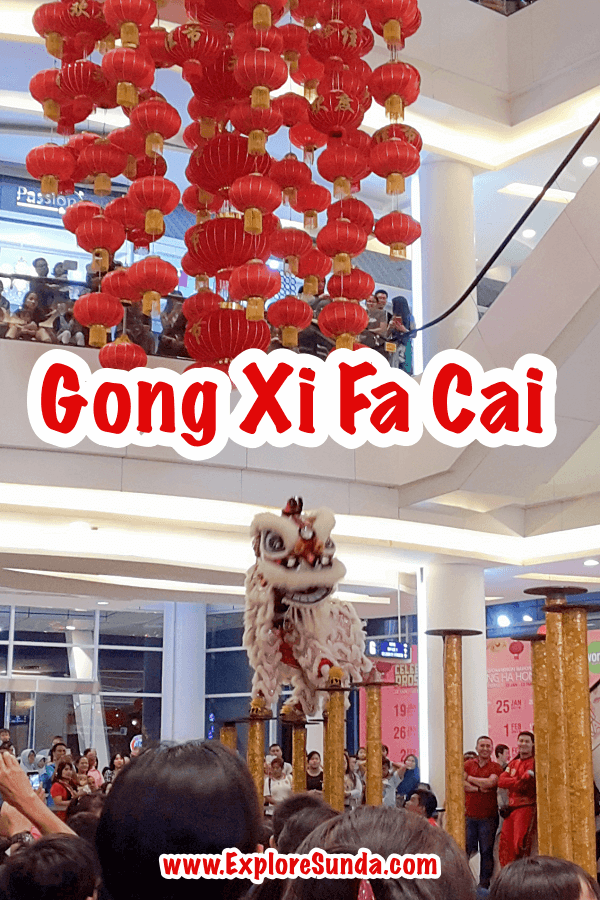 Imlek is a celebration of Chinese New Year. In four seasons countries it is also popular as Spring Festival, to welcome the spring. Since it is based on lunar calendar, the date varies every year. This year we celebrate the Chinese New Year of 2574 on January 22, 2023.
There are twelve Chinese Zodiac: rat, ox, tiger, rabbit, dragon, snake, horse, sheep/goat, monkey, rooster, dog, and pig. Each of the Chinese Zodiac has five elements: wood, metal, water, fire, and earth. These Chinese Zodiacs and their elements take turns every year, hence, the same combination will only happen every 60 years. This year is the time for Rabbit with the element of Water.

Imlek is the time for family gathering and wishes for a good health and prosperity. One of the Indonesian Chinese tradition on the Chinese new year eve is to have a family dinner. Some continues the festive by praying in the temple. On the new year day, the younger family member visit their parents and elder to greet them and children usually get hongbao, a red envelope filled with money. It represents the blessings from the elder to the young.

Usually people wear new clothes on the new year day and they prefer red ones. They believe red will keep them away from bad spirits and bad luck. They buy new clothes not only for their children but also for their parents and elders. Hence, nowadays the shopping malls take this opportunity to arrange midnight sale.
In addition to these imlek traditions, let's explore special things that only happens during this festive :)