The Most Favorite Waterfalls in Sunda
Going to waterfalls are a favorite pastime in the land of Sunda. People not only admire the view from afar but also swim or at least soak themselves in the pond under the it. 
Most of the waterfalls are deep in the woods. Hence, visitors must at least hike for several hundred meters to reach it, but the hiking never deters the visitors.
Do you know?
Waterfalls are called Curug in basa Sunda (the Sundanese language) and Air Terjun in Bahasa Indonesia.
Here is a shortlist of the favorite waterfalls in Sunda: 
There are still many beautiful waterfalls out there; thus, I will keep updating this page :)
1. Cikaso waterfall at Ciletuh Geopark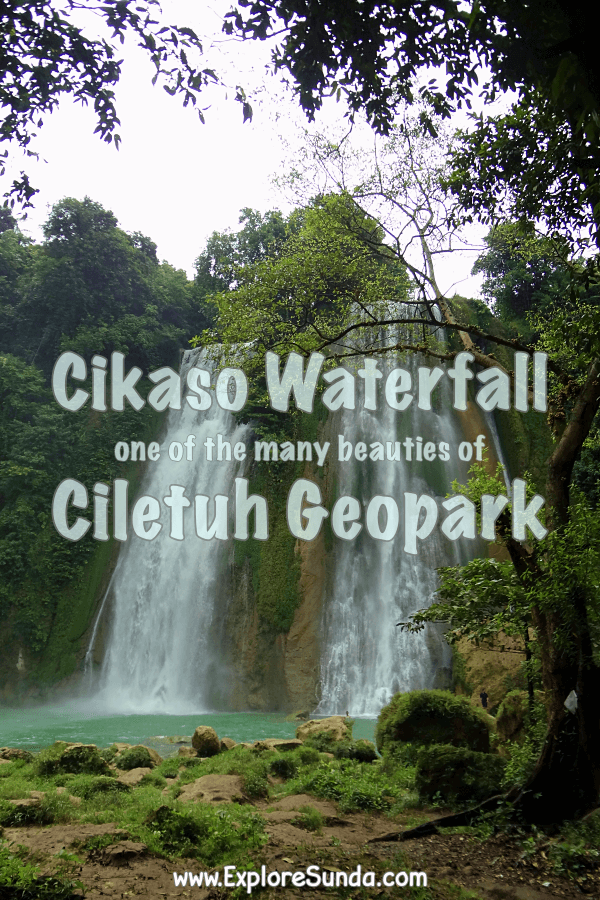 Cikaso waterfall or more popularly known as Curug Cikaso is part of Ciletuh Geopark in Ujung Genteng. The location of the waterfall is quite remote, you have to rent a boat to reach it, but the ride is fun :)
Continue reading to get detailed information on the Cikaso waterfall ...
2. Cilember waterfall in Puncak Pass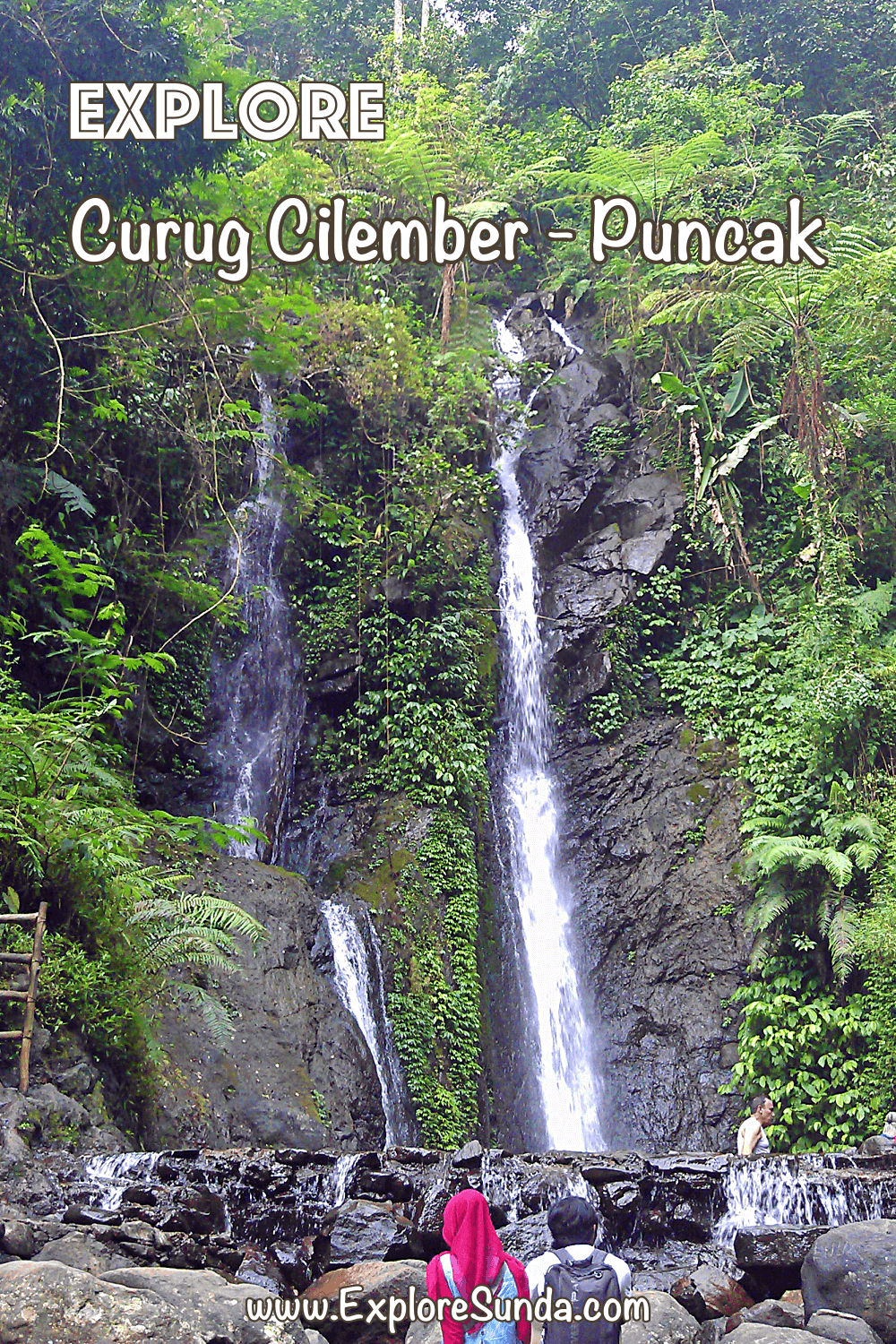 Curug Cilember is a favorite waterfall in Puncak Pass. It is a bit far from the main road, but it is an easy walk from the gate to the seventh waterfall. Yes, Curug Cilember is a set of seven waterfalls. You will at least be able to enjoy the seventh waterfall. If you are fit and up to the challenge, you might want to hike to reach the sixth, fifth, fourth, third, and even the second waterfall. Presently, there is not any path to the first waterfall.
Continue reading on Cilember waterfall ...
3. Curug Cimahi, The Rainbow Waterfall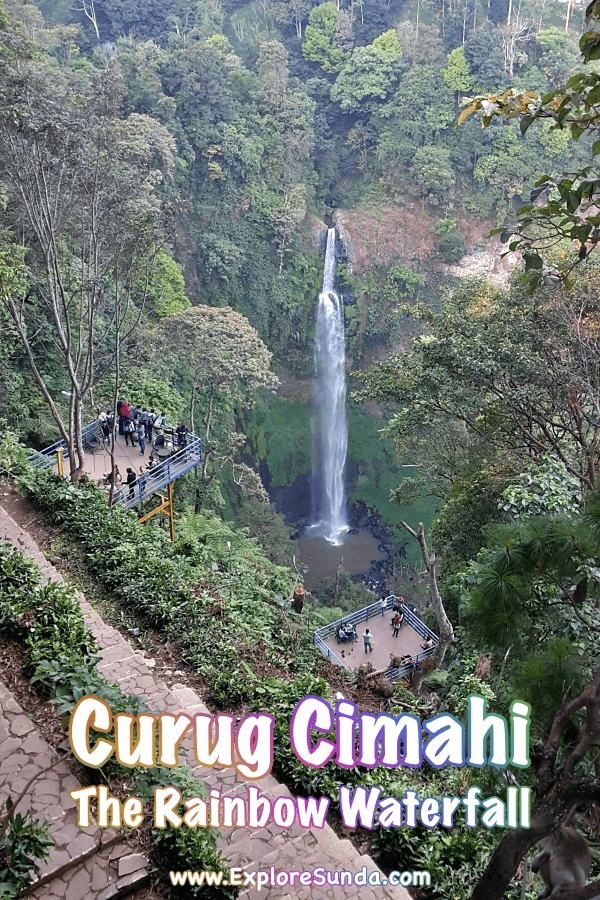 Unlike Curug Cikaso and Cilember, you can easily spot Curug Cimahi from the gate. The entrance to Curug Cimahi is on the main road between Cimahi and Lembang. But, you have to walk down hundreds of stairs to reach the bottom of the waterfall! 
Curug Cimahi is also known as the rainbow waterfall because every night colorful lights illuminate the waterfall. Do you prefer to visit this waterfall during daylight or at night? 
Continue reading to get more information on Curug Cimahi ...
4. Green Canyon at Pangandaran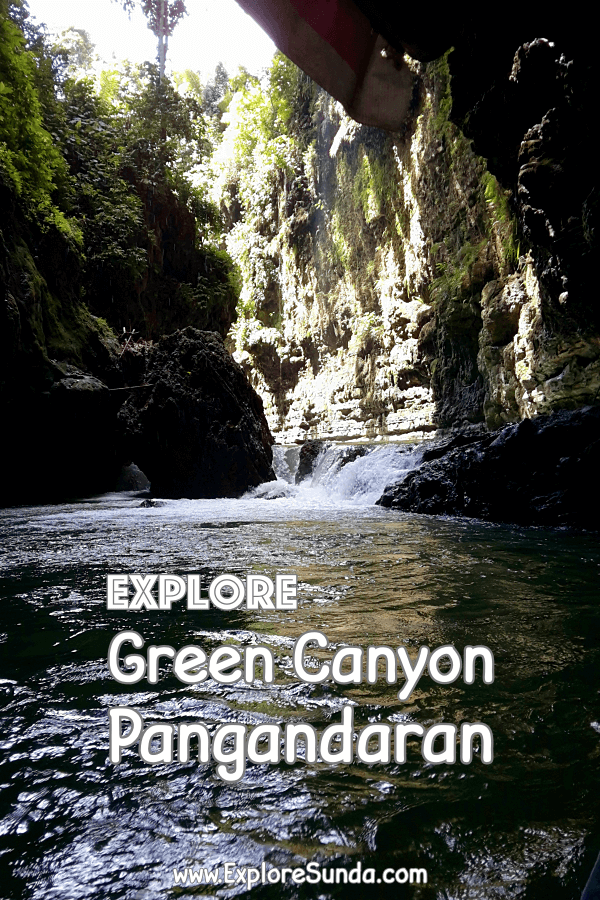 As it happens, there is not any waterfall in Green Canyon, but trickling waters from the canyon's stone wall are magical. Exploring Green Canyon is one of the things you must do in Sunda!
Continue reading to get detailed information on Green Canyon, Pangandaran ...
5. Smaller waterfalls in the land of Sunda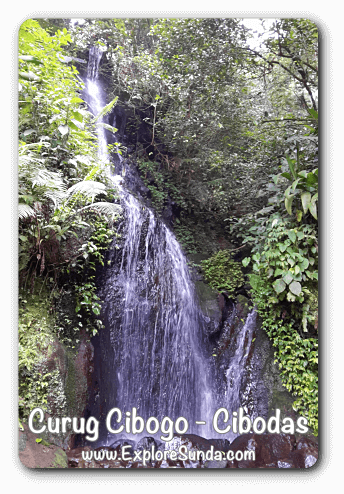 You could find smaller waterfalls in many places of interest in Sunda. For example, there are two waterfalls in Cibodas Botanical Garden: Curug Cibogo and Curug Ciismun.
Curug Cibogo is a small waterfall in the corner of Sakura Garden.
Another example is Curug Jaksa at the far end of Taman Safari Indonesia Cisarua. 

Waterfalls is only one of the many interesting place you should explore during your visit to the land of Sunda. There are many beaches, cities, parks and gardens waiting for you to explore :)
Dec 04, 23 08:41 PM

Summarecon Mal Serpong: the favorite shopping mall in South Tangerang for the whole family to do shopping, pamper in beauty salons, learn to cook in a cooking studio, watch movies, and play in the arc…

Oct 26, 23 11:32 PM

A visit to Benteng Heritage Museum at the old town of Tangerang to see the history and culture of China Benteng.

Oct 13, 23 03:33 AM

Explore De Voyage Bogor, a new European theme garden for selfie and hang out. Take tons of beautiful pictures and join the activities :)