About ExploreSunda.com

Welcome to ExploreSunda.com!
My name is Mona Gunawan, I am the creator and publisher of this website.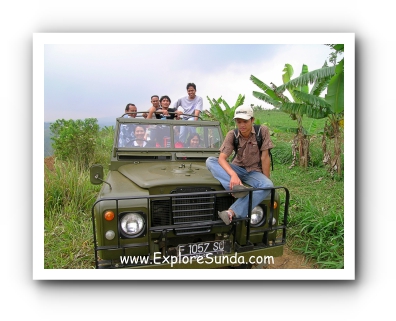 Traveling has always been my passion. It started many years ago, when I was young, almost every weekend my parents took our family to Lembang or Cibodas botanical garden. Then growing up we spent every school holiday to explore Java, Bali and Lombok with our cousins.

Over the years I broaden my traveling adventure to other countries. My first overseas trip was Japan. I was amazed with the sophisticated railway networks they have, the beautiful country and how nice and friendly the people are.

I continue traveling every time I have a chance and budget. Once in a while I joined guided tours, but most of the time I prefer to travel independently.

I have seen many places in many countries: Schloss Neuschwanstein in Germany, Wakatipu lake in New Zealand, Disney World in Orlando, USA, Niagara Falls in the border of USA and Canada, Agawa canyon in Ontario, Canada, old palace in Kyoto, Japan, many caves in Pennsylvania, USA, Legoland in Malaysia, and Madurodam in Netherlands are some of them.

Since I love to travel independently, I have to read many books and spend many hours researching how to reach my intended destinations. That's when the idea of providing these kind of information struck me and it became the birth of ExploreSunda.com.

Why Sunda?

It simply because I was born, grew up and still living in the land of Sunda. I know a lot about the history, the culture, and the places of interests in this land. It has many tourism potentials due to its beautiful scenery and where two biggest cities in Indonesia are located: Jakarta, the capital city of Indonesia, and Bandung, the capital city of West Java province and the center of Sundanese culture. Thus, many interesting places and activities always take place in the land of Sunda.

All of these components combined and we have a fully loaded traveling information to spoil many families in the up coming vacations. The next question would be: how do I present all of these information?

Next Step: the ExploreSunda.com

Fortunately, we are living in the internet era, where we can find any kind of information by browsing the internet. Therefore, I decided to take advantage of the internet and put ExploreSunda online, either as a website or a blog.

After many hours of researches, I found Solo Build It! from Sitesell.com. If you prefer to watch the video, here is the link.

Sitesell.com is a company that help ordinary people to start an online business. Its product, the Solo Build It!, provides a step by step action guide where we brainstorm our ideas, organize them into logical flow in our website, create the web pages, and put on the monetization models so we can run our business effectively.

I really like Sitesell's concept of CTPM - Content Traffic PREsell Monetize. In short, this concept is about how excellent and original contents drive lots of free traffic and warm up [presell] the visitors to our business, then finally we can generate income from the various monetization models we decide to use in our site. 
Then on the operational level, Solo Build It! has a BlockBuilder tool. This is a really cool tool, since I only need to drag the blocks I need from the left bar to the places I want in the web page. So someone like me who only has basic computer skills can create an above average website :)



---
I hope you enjoy your visit in ExploreSunda.com as much as I enjoy creating it. This site is undergoing continuous development, since I still have many plans that has not been implemented. Therefore, please stay tune for the continuous update :)
In the mean time, let's start explore this site! Whether you like big bustling cities like Jakarta and Bandung or small town but with lots of parks like Lembang or have fun in a beach, great vacations await you!
Dec 04, 23 08:41 PM

Summarecon Mal Serpong: the favorite shopping mall in South Tangerang for the whole family to do shopping, pamper in beauty salons, learn to cook in a cooking studio, watch movies, and play in the arc…

Oct 26, 23 11:32 PM

A visit to Benteng Heritage Museum at the old town of Tangerang to see the history and culture of China Benteng.

Oct 13, 23 03:33 AM

Explore De Voyage Bogor, a new European theme garden for selfie and hang out. Take tons of beautiful pictures and join the activities :)