Bandung
The Parijs Van Java
Bandung is the capital city of West Java province. It is the third largest city in Indonesia after Jakarta and Surabaya. It is also the center of Sundanese culture.
Geographically, this city is approximately 700 meters above sea levels and surrounded by mountains. Therefore, it is known as Bandung basin. The weather is cooler than the coastal cities such as Jakarta or Surabaya and cool winds always blow at night.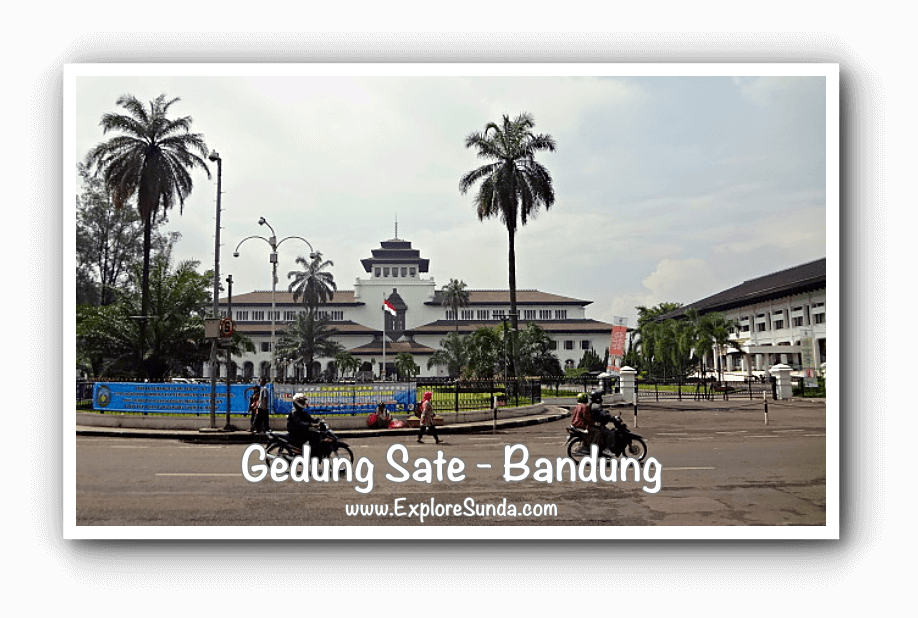 During Dutch colonization, the Dutch planned to move the capital city of Indonesia from Jakarta (the name was Batavia back then) to this city. Hence, in the beginning this city was developed similar to European cities. It was known as Parijs Van Java (Paris from Java) as well as Flower City.

It has grown tremendously since then. Many new and modern malls, office buildings, houses, stores, and factories are built, but we still can see some old and historic buildings as they are.

It is also acknowledged as the educational city. Many students from all over Indonesia seek good universities here, either state or private universities. The state universities are Institut Teknologi Bandung (ITB) focused on engineering, Padjadjaran University, and Universitas Pendidikan Indonesia (Indonesia Educational University) for teachers to be. The prominent private universities are Parahyangan Catholic University and Maranatha Christian University.

Popular Activities In Bandung
Shopping. It is well known as the shopping paradise in Indonesia. There are several shopping alternatives here:

Buy sundanese batik and learn how to batik at the batik workshops.


Many people come for culinary adventures. There are many specialty foods all over the city. One alternative is to go to jalan Kelenteng Bandung. 
In terms of snack, this city also has popular snacks such brownies and pisang bolen. Find out where to find the snack shops here.
Another specialty product in this city is Aroma Coffee House in Banceuy street, which produces and sells high quality organic coffee.

Watch and play Angklung, the traditional musical instrument from bamboo. You can watch the performance, learn how to play it and buy bamboo musical instruments at Saung Angklung Mang Udjo Ngalagena (Mr. Udjo Ngalagena House of Angklung).


Morning walks at:
Tegalega and Gasibu parks. Many people come here daily for some exercises such as jogging, bicycling, join tai-chi or aerobic groups. We usually hunt for breakfast afterwards, where various food stalls open since early morning. In addition, there are many street sellers offering various bags, wallets, shoes, fresh vegetables, spices and many more.
Punclut Ciumbuleuit or Hutan Raya Dago Pakar (Dago Pakar Forest). Both trails can lead you to Lembang. The difference is you walk on the asphalt road in Punclut to Lembang market while you walk through pine forest from Dago Pakar until Maribaya falls in Lembang.


Horse or cart riding, a fun activity for family with young children. Every weekend there are various horses and decorated carts we can hire for a short ride around the block. We can find them in two places: in front of famous ITB on Ganesha street in Dago area and Cisangkuy street near Gedung Sate (the governor office of West Java province).


Family gathering. You can rent a villa for a weekend. Many of these villas can accommodate 10-30 persons.


Going to zoo. The location of the zoo is on Taman Sari street, across ITB. You can ride an elephant there. Many people come for a picnic. It is crowded during big holiday such as Iedul Ied, school break and Sunday. Unfortunately, the zoo is not well maintained, resulted in bad smell all over the park. Thus, many people prefer to go to Taman Safari Indonesia (Safari Park) in Cisarua, Bogor.


Museums Visit

As the capital city of West Java, this city has several museums. The favorite ones are: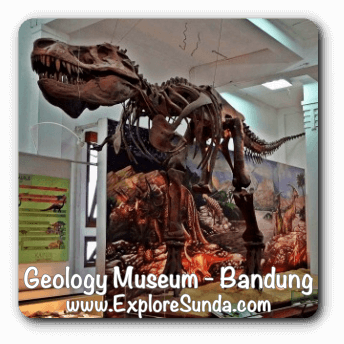 In my opinion, this is one of the best museums in Indonesia. The displays are neat and clean, where we can see a T-Rex!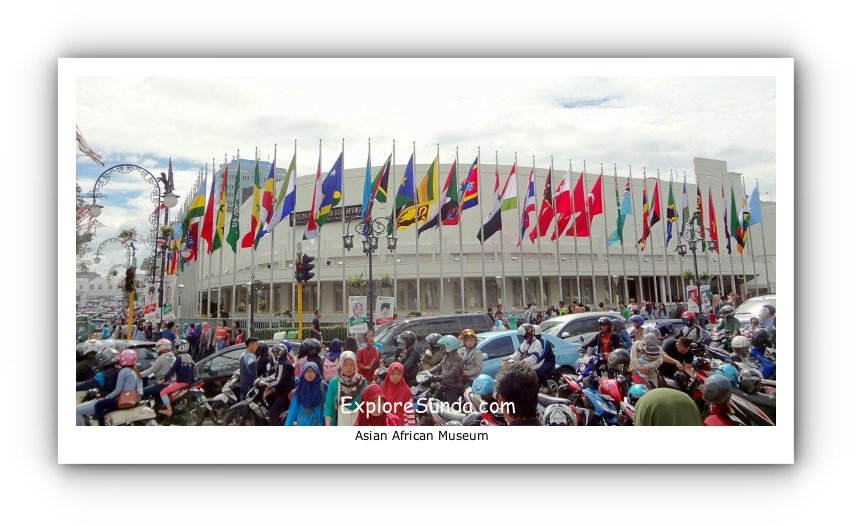 The Asia Africa Conference was a big event during the cold war era. Hence, this museum is more like a memorial of the event, where it used the same place where the conference took place in 1955. It is located in down town, so it is easily accessible.

Read more about Asia Africa Conference Museum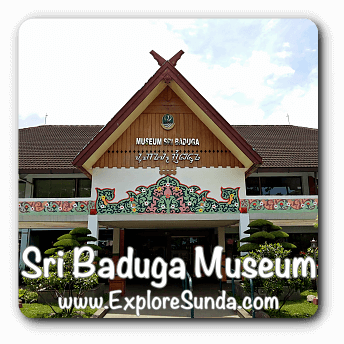 Sri Baduga Museum. It has various collections of art, historical and cultural objects found in West Java. Hence, this is a good place to know Sundanese culture better.
This city also has smaller more thematic museums, such as Mandala Wangsit Siliwangi, Virajati Seskoad, Barli and Indonesia Postal Museum. 

Read more about the Museums in Bandung here...

Short Trip From Bandung
If you like outdoor activities, you should consider short trip to nearby towns such as Lembang, Ciwidey, Pangalengan, Cipanas, Garut, or Sumedang. The distance from Bandung to each town is approximately 1-2 hour drive.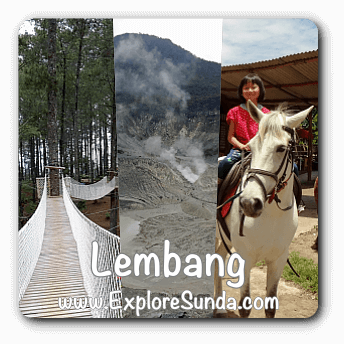 Lembang is a small town north of Bandung. The weather is much cooler since it is on the slope of Mount Tangkuban Perahu. This town is Bandung's no. 1 family vacation destinations due to its proximity and weather. There are lots of activities you can do here: horse or cart riding, hiking, ATV ride, flying fox, strawberry picking, swimming or spa in hot spring, visit the caldera of still active volcano of mount Tangkuban Perahu, visit Maribaya falls, or go shopping flower and trees for your garden. Don't worry about food and accommodation. There are various restaurants as well as hotels and villas that will indulge your holiday.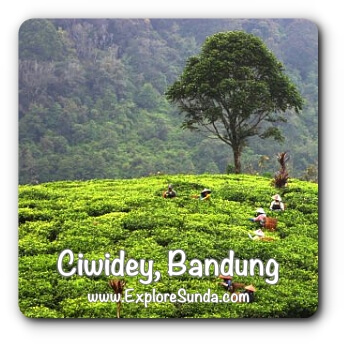 Ciwidey is a small town in the south of the city. Similar to Lembang, the weather is cooler since it is on the slope of Mount Patuha. Here you can visit Kawah Putih (White Caldera), Situ Patengan (Patengan Lake), and Glamping Lakeside Rancabali. Along the way to this lake you can see beautiful tea plantations that look like green carpet covering the hills. In addition, there are many strawberry farms where you can self picking them. I bet your children will love doing it.

Pangalengan
Pangalengan is approximately one hour drive to the south. This town is a major milk producer in Sunda, thus, you can find a lot of cow farms in this area. We also can play water rafting here, at Palayangan river.


Cipanas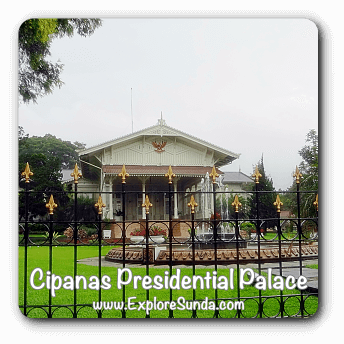 Cipanas is a town between Bandung and Jakarta. It approximately takes 2 hours drive. This town is located in the highlands, hence the weather is cool. No wonder it becomes one of the favorite places for weekend getaways from Jakarta, a home for Cipanas Presidential Palace, Cibodas botanical garden, a flower garden called Taman Bunga Nusantara and a major producer of vegetables and flowers.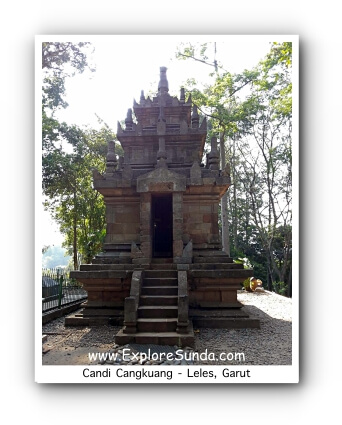 Garut is approximately one hour drive from Bandung to south east. It has cool weather since it is a highland (700 meters above sea level) and surrounded by Mount Papandayan, Mount Cikuray, Mount Karacak, and Mount Guntur. The main family vacation destinations in this town is the hot spring in Cipanas, a suburb of Garut, instead of Cipanas town above. According to Sunda language, ci means water or spring and panas means hot, so several hot spring areas have the same name: Cipanas.
Other things you can do here is going to a Hindu temple called Candi Cangkuang or go shopping. This town is famous for its unique snack named dodol Garut and leather products.

Sumedang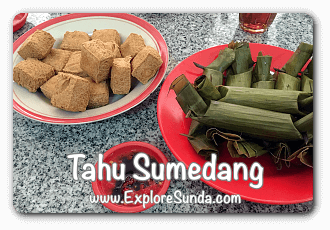 Sumedang is a transit town to Cirebon in the north shore of Java island. This town is very famous for its delicious tofu.

How To Get There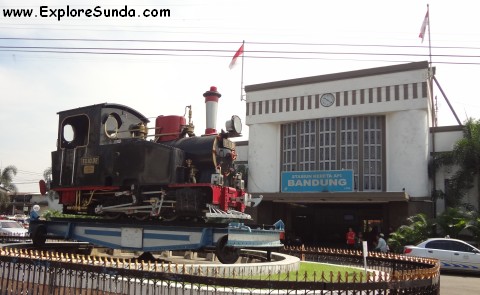 There are three alternatives of transportation for traveling from Jakarta to Bandung:
By car: either driving via Jagorawi toll road exit at Ciawi then driving through Puncak, Cipanas, Cianjur and Padalarang or via Cikampek toll road going through to Purbaleunyi toll road.
By train: from Gambir Railway Station to Bandung Railway Station, which takes approximately 3 hours.
By plane: from Soekarno Hatta International Airport or from Halim Perdanakusuma Airport in Jakarta to Husein Sastranegara International Airport.

You can read in detail how to go to and around this city in Bandung Travel Guide.

Since I was born and grew up in Bandung, I know a lot about this city and the above are all the things I like doing here. This city has so many things for everyone, hence it has become the favorite place for weekend getaways.