Top Three of Bandung Factory Outlet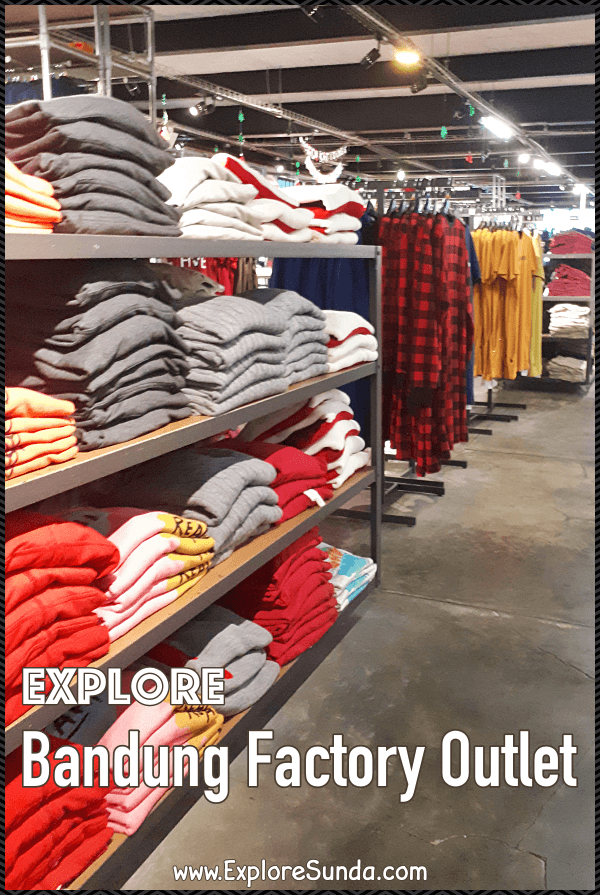 Visiting Bandung will never be the same without shopping in Bandung Factory Outlet.
The history of Bandung factory outlet started in the late 90s. Bandung is well known as the center of textile manufacturer, not only in Sunda, but also in Indonesia. Its products are sold both in domestic and international markets. But sometimes the international buyers reject the products or the manufacturers produce more than the order to achieve economies of scale. These excess productions then enter the domestic market through factory outlets. Thus, we might find some well known brands with affordable price in Bandung Factory Outlet.
The concept of factory outlet started in Bandung, but now it has spread across Sunda. You can find factory outlets in many other places such as Bogor, Cipanas Puncak, Tangerang, Lembang as well as rest areas of some toll roads. 
In the mean time, the meaning of Factory Outlet has shifted. Nowadays the goods sold in the factory outlets are mixed with goods from China. 
Having said that, Bandung Factory Outlets are still worth a visit or two. We, at the ExploreSunda.com, has come up with the best three of Bandung Factory Outlet. Let's explore them!
1. The Heritage Factory Outlet at Riau street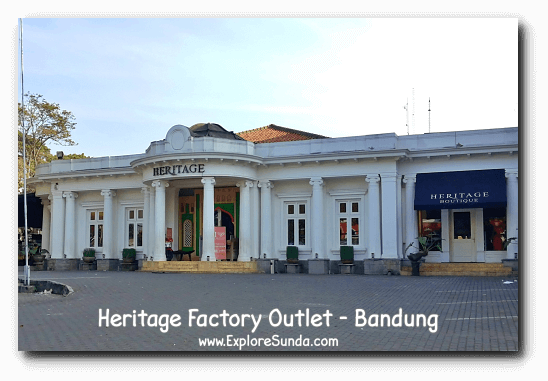 The Heritage is the pioneer and the most prominent factory outlet at L.L.R.E. Martadinata street, popularly known as Riau street. It occupies a big old white house at the corner of Riau and Trunodjoyo street. It offers a wide range of clothing and apparels for women, men, teenagers, and children.

Do you know?
Bandung Factory Outlet started at Riau (L.L.R.E. Martadinata) street, then they spreaded out to the adjacent areas: Dago (Ir. H. Djuanda) street and Aceh street. These areas are famous as the upscale areas of Bandung, reflected in the large houses accompanied with equally large lawn. During the factory outlets booming, they are turned into the stores, until now.
Whenever you want a break, there are plenty of snack carts and restaurants along Riau and Dago street. Nowadays the international franchise such as KFC, Carl's jr., and Marugame Udon are ready to serve you. The big snack shops such as Kartika Sari, Prima Rasa, and Bawean are also in the area. If you want to spend more time, there are plenty of hotels you can choose, ranging from guest houses to five-star hotels.
In addition, there are several travel operators  having shuttle buses to serve Bandung Jakarta, so you don't need to drive to Bandung.
2. Rumah Mode at Setiabudi Street

For the last several years, Rumah Mode has been the most popular factory outlet in Bandung. 
Addressed at Dr. Setiabudi street no. 41, it is conveniently located on the way from Lembang to Bandung.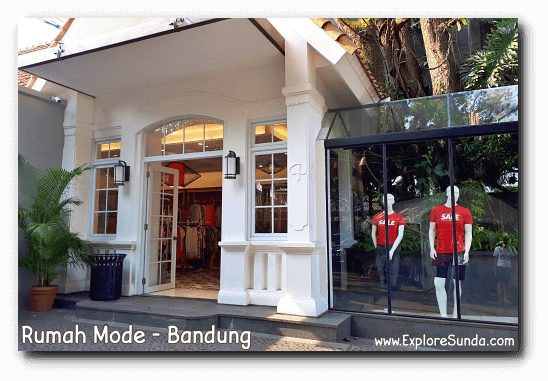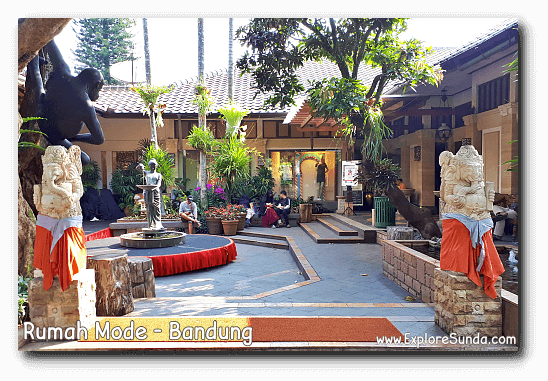 Rumah Mode is more than just a clothing store. Once you enter the parking gate, you will realize Rumah Mode is a huge complex consisting of several houses. All of them are used either as stores or restaurants. There are various clothing, handbags, belts, wallets, shoes, etc. for men, women, and children. Then, there are a section filled with souvenirs. 

Whenever you need a shopping break, there is a foodcourt with many types of food and snacks or you can dine in the restaurant at the front house. Plus, there is a small playground so your kids will not get bored.
One thing I really like here is Rumah Mode provides many places to seat and take a break.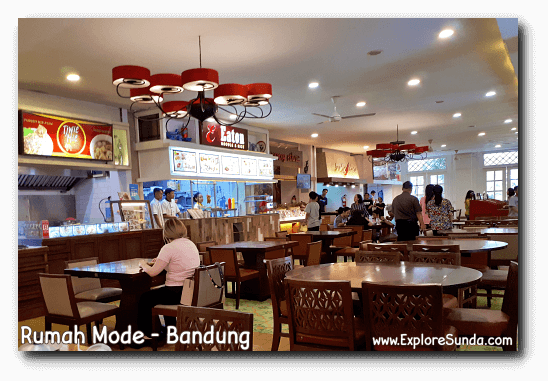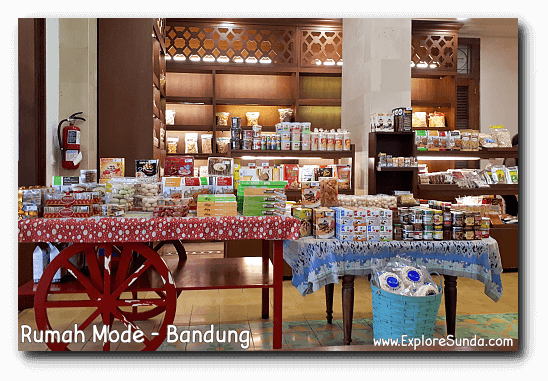 3. Paberik Badjoe at Buah Batu Street 

Our third recommendation of Bandung Factory Outlet is Paberik Badjoe (garment factory in English). It literally occupies some part of a garment factory, which you can see from the shape of the buildings. 
The first building is used for Adidas store, you will find many types of Adidas shoes and clothing here.
The second one is the factory outlet. It is one spacious factory building, full with clothing racks and shelves of so many different types of clothing for men, women, and children. Plus, the accessories, bags, hand bags, and shoes.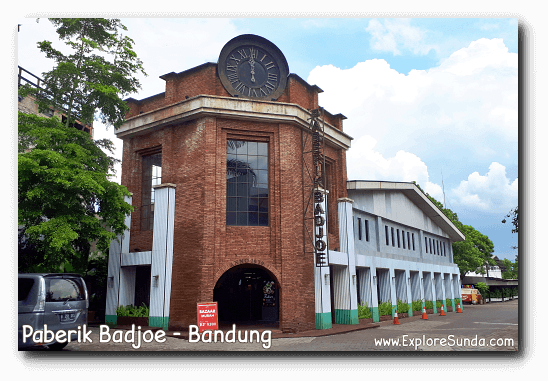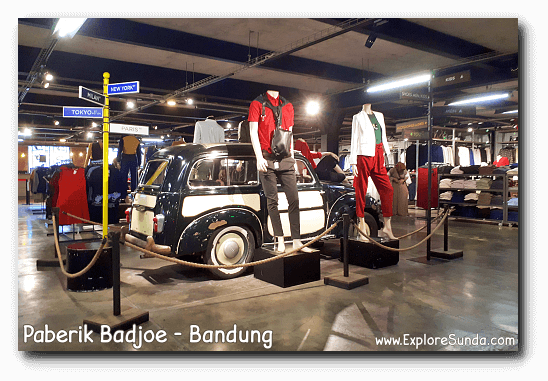 Tired of shopping? Have a break then at Dapoer Paberik (a food court behind the factory outlet) or Saoeng Soenda (a Sundanese restaurant at the end of the complex). Personally, I prefer the food court, because it is cozy. It feels like dining in the indoor garden.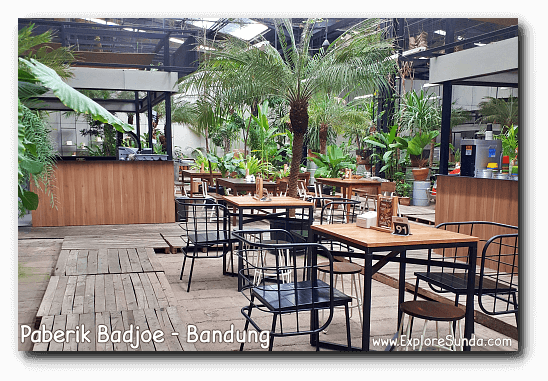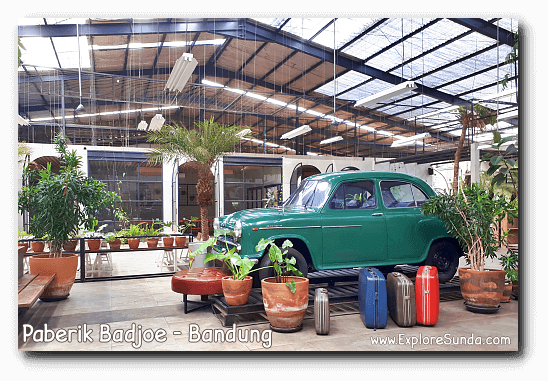 Addressed at Soekarno Hatta street no. 573, Paberik Badjoe is a bit far from other Bandung Factory Outlet. But, Buah Batu is one of developed areas in Bandung. Thus, restaurants, Kartika Sari and Prima Rasa snack shops, hotels, and travel operators are available in this area.
---
Have you found what you are looking for? Don't worry if you haven't, shopping in Bandung is more than just visiting the factory outlets. Many people love to go to Pasar Baru (New Market in English), especially if you are looking for exquisites fabrics, batik, or kebaya (our traditional upper wear for women). Then, there are many shopping malls where you can hang out with friends and family while shopping. Don't forget to go shopping for some souvenirs and snacks while you are in Bandung :)

Oct 03, 22 04:34 AM

Kawasan Wisata Punclut, the Sarae Hills, the best place to enjoy the amazing view of Bandung at Puncak Ciumbuleuit, a.k.a. the Punclut Bandung!

Sep 14, 22 01:15 AM

Stroll around the gorgeous park of WOW Sarae Hills Bandung and take pictures with world-famous landmarks! It feels like going around the world in one day!

Aug 31, 22 07:33 AM

A God sent to earth to find his true love, a princess exiled to the woods... But what a langur has to do in the legend of Lutung Kasarung?