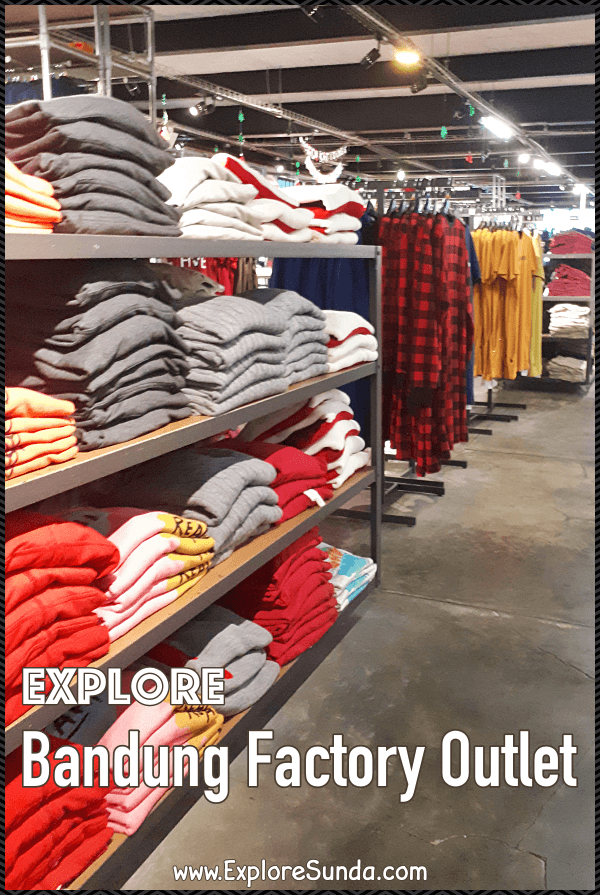 Visiting Bandung will never be the same without shopping in Bandung Factory Outlet.
The history of Bandung factory outlet started in the late 90s. Bandung is well known as the center of textile manufacturer, not only in Sunda, but also in Indonesia. Its products are sold both in domestic and international markets. But sometimes the international buyers reject the products or the manufacturers produce more than the order to achieve economies of scale. These excess productions then enter the domestic market through factory outlets. Thus, we might find some well known brands with affordable price in Bandung Factory Outlet.
The concept of factory outlet started in Bandung, but now it has spread across Sunda. You can find factory outlets in many other places such as Bogor, Cipanas Puncak, Tangerang, Lembang as well as rest areas of some toll roads. 
In the mean time, the meaning of Factory Outlet has shifted. Nowadays the goods sold in the factory outlets are mixed with goods from China. 
Having said that, Bandung Factory Outlets are still worth a visit or two. We, at the ExploreSunda.com, has come up with the best three of Bandung Factory Outlet. Let's explore them!