The Best Restaurants in Bandung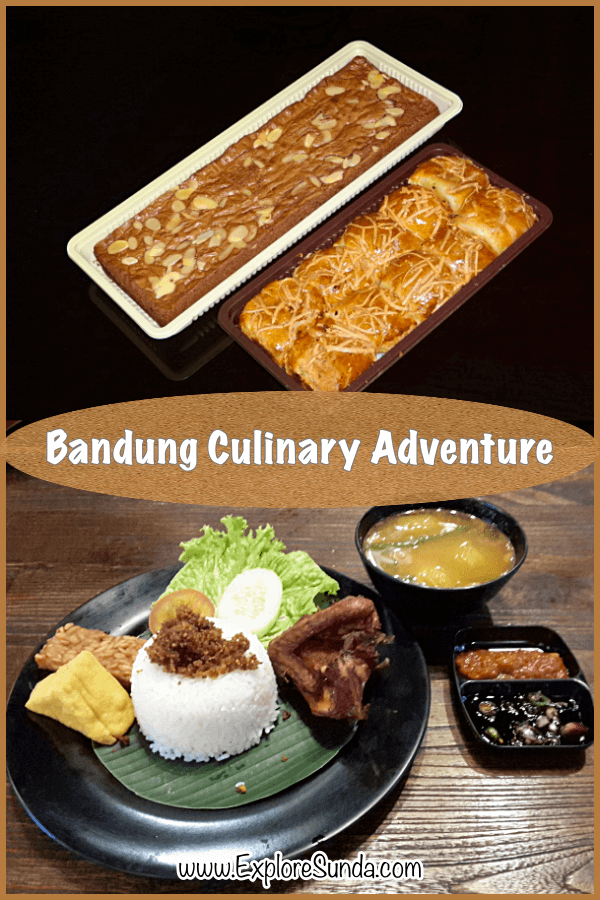 One of the things to do when you travel to Bandung is to eat in the restaurants in Bandung because this city is famous for its delicious food and great restaurants. Plenty of varieties you can choose from: Sundanese food, steak, Chinese food, traditional snacks and desserts, brownies and tarts, are some of them.
Considering there are so many restaurants scattered all over Bandung, here I compile a list of recommended restaurants in Bandung:
- Sundanese food and restaurants
- Restaurants in Braga Street, Bandung
- Chinese restaurants in Bandung
- Famous snack shops and bakeries in Bandung
Sundanese food and restaurants in Bandung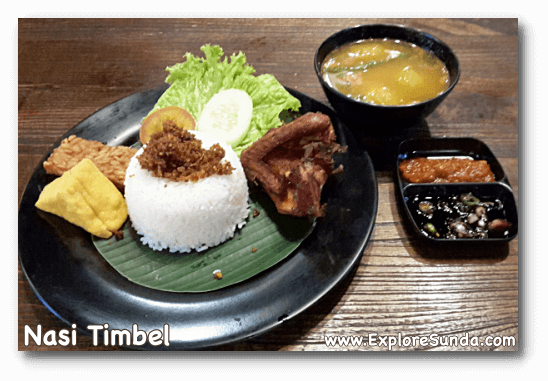 Traveling to Bandung will not be completed without tasting the authentic Sundanese food in a Sundanese restaurant :)
Menus in Sundanese restaurants usually comprises:
It is easy to spot Sundanese restaurants in Bandung - from small eateries to large restaurants - they are all over the city and outskirts of Bandung. However, not all of them will give you good experiences. Hence, here is a list of recommended Sundanese restaurants in Bandung, plus their famous specialty dishes :)
Restaurants in Braga street, Bandung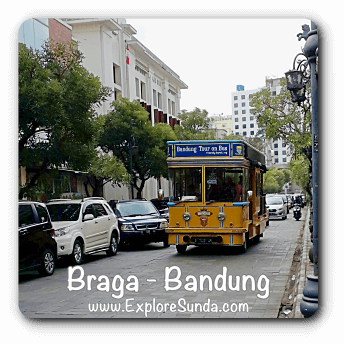 Braga street Bandung is known as one of the oldest streets in Bandung. Its historical charm attracts many people to hang out here. Hence, you will find several restaurants and hotels in this area. Even two of the oldest restaurants in Bandung — Braga Permai and Sumber Hidangan — still run their businesses here :) 
Click here for further information on the restaurants in Braga Street, Bandung.
Restaurants in Punclut Bandung
Punclut has always been a favorite place to view the whole city of Bandung. Hence, one by one small restaurant was established here, they all have a clear view of Bandung.
The new addition for food hunting and a creative place to hang out in Punclut is called Kawasan Wisata Punclut. While other restaurants only offer food and the view of the city, Kawasan Wisata Punclut consists of 6 restaurants, each offers different menus, unique layouts for selfies, some even have children playground.
Find out what Kawasan Wisata Punclut has to offer.
Chinese restaurants in Bandung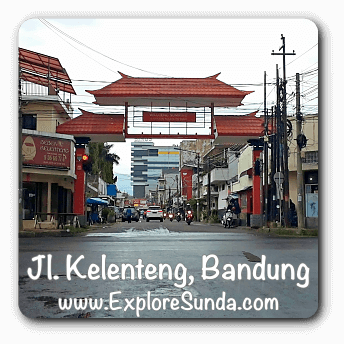 Chinese foods are known for their pork dishes, but many Chinese foods in Indonesia are halal. Most of the Chinese restaurants in the shopping malls put signs of no pork and no lard on their menu. Anyway, as a precaution, if you want halal food, you'd better ask beforehand. Even if the restaurant serves pork, they usually have the beef and chicken version of that particular dish.
For years, Queen International Restaurant Bandung at Dalem Kaum street no. 79 is famous for being the best Chinese food restaurant in Bandung. It specializes in Chinese Canton dishes. 
Another well-known Chinese restaurant is Mandarin restaurant. It opens in two locations: at Kebon Kawung street near Bandung train station and in the center of Lembang. Its water spinach hotplate is so tasty! The water spinach is fresh; the beef chunks are tender and served with several boiled quail eggs on a sizzling hotplate. 
One particular Chinese food you can easily find at Jalan Kelenteng Bandung is pork Char Siu (chasu, chashao, or char siew). Here in Indonesia, we call it Babi Panggang (pork roast in English). You might also want to try Ambokueh, a Chinese cuisine sold in a food cart at the temple gate. 
Click here for more information of Jalan Kelenteng Bandung.
Steakhouses in Bandung

What if you crave steaks and pasta? Don't worry! Bandung also has several well-known steakhouses: Tizi, Suis Butcher Steak House, Justus, Steak 21, and Glosis. Conveniently, many of them have outlets in malls. 
Opening the restaurant in 1974, Tizi is one of the oldest steakhouses in Bandung. It specializes in German food in a homey setting. Get more information about Tizi Restaurant here.
Famous snack shops and bakeries in Bandung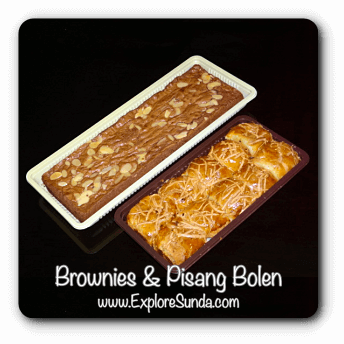 Many restaurants in Bandung, such as Tizi, Braga Permai, Sumber Hidangan, PT. Rasa, and Bawean, have bakeries in their restaurants. Their bread and cakes are as famous as their restaurants.
In addition to these restaurants-bakeries, Bandung is also known for its delicious Pisang Bolen (banana puff pastry in English), brownies (both baked and steamed brownies), and Bagelen (warmbollen in the Dutch Languange). Click here to find out where you can find these bread, pastry, and cakes!
Sep 22, 23 01:49 AM

Explore Eco Green Park in Batu, East Java. Have fun family vacation surrounded by colorful and exotic birds, while learning ecology and green living.

Sep 18, 23 04:59 AM

Have fun in Jawa Timur Park 2, where you explore Batu Secret Zoo, Museum Satwa, join thrilling rides at Happy Land and play in the Fantasy Land waterpark, all in one place :)

Sep 12, 23 06:26 AM

Explore many interesting places outside the land of Sunda, mainly tourist destinations in Central Java, Yogyakarta, and East Java.