Sunda, also known as Priangan, is the beautiful land that lies in western part of Java, Indonesia. Presently, it is under three provinces: Jakarta, the capital city of Indonesia, West Java, and Banten.

It is a perfect place for family vacations and adventures. There are many things for everyone to enjoy: experience the nature or go shopping, do water sports or hiking, learn the culture or observe wild animals, and you can always have the culinary adventures: taste the delicious local foods.

The nature will spoil you with gorgeus tropical beaches, mighty volcanoes with all the craters, beautiful highlands with the tea plantation that looks like green carpet covering the hills and stunning waterfalls to mention some.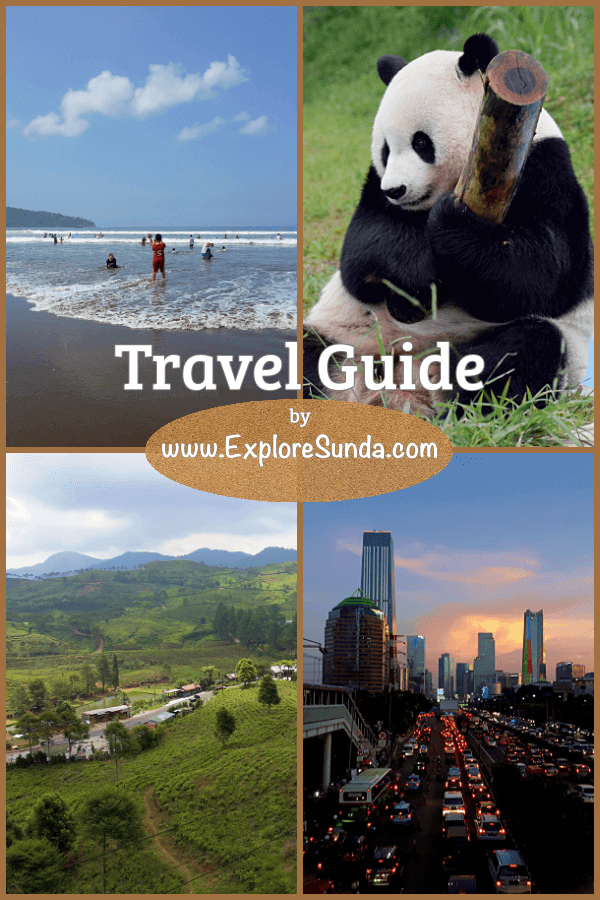 We can do many activities, such as: rafting, hiking, camping, early morning walk in the tea plantation, elephant riding, waterbom parks, visiting museums, shopping, relaxing in spas, hangout in cafes and restaurants.

With all those magnificent things this land has, unfortunately it is hard to find independent and reliable information on things like: where are those places, how to get there, what to expect, etc. That's where ExploreSunda.com comes in to help you answering all those questions. 

Therefore, whether you are living here or travelling for the first time, you will always find this website useful.
 
So, what are you waiting for…
Let's Explore Sunda now!