Let's Explore Sunda!

Tatar Sunda (it means the land or place where Sundanese people reside) is the beautiful land that lies in western part of Java, Indonesia. Presently, it is under three provinces: Jakarta, the capital city of Indonesia, West Java, and Banten.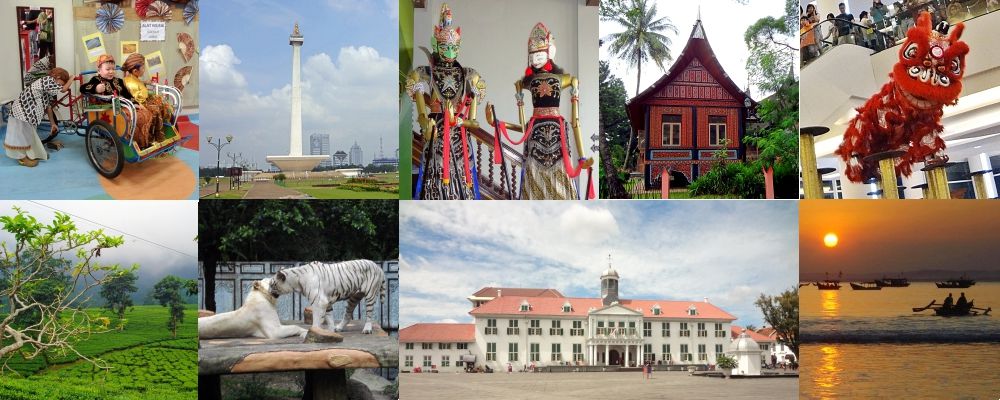 Sunda is a perfect place for family vacations and adventures. There are many things for everyone to enjoy: experience the nature or go shopping, do water sports or hiking, learn the culture or observe wild animals, and you can always have the culinary adventures: taste the delicious local foods.
The nature will spoil you with gorgeous tropical beaches, mighty volcanoes with all the craters, beautiful highlands with the tea plantation that looks like green carpet covering the hills and stunning waterfalls to mention some.
We can do many activities, such as: rafting, hiking, camping, early morning walk in the tea plantation, elephant riding, swimming in waterbom parks, visiting museums, shopping, relaxing in spas, hangout in cafes and restaurants.
With all those magnificent things this land has, unfortunately it is hard to find independent and reliable information on things like: where are those places, how to get there, what to expect, etc. That's where ExploreSunda.com comes in to help you answering all those questions. 
Therefore, whether you are living here or traveling for the first time, you will always find useful tips and travel guides throughout this site. Enjoy you journey :)
Favorite Places in Sunda: Cities, Towns, Parks, Zoo...

Let's start with the favorite places people love to visit in Sunda, either it be a city, a small town, or big tourist attractions.
The land of Sunda is also known as Parahyangan or Priangan, which means God's home (Hyang means God). The ancient Sundanese believed that God lives in beautiful high places, such as their highland. 
Presently, these highlands are very popular destinations for family vacations. Many of them are located on the slope of active volcanoes, where we can visit the still active craters. 
Great Places for Wild Animals in Sunda
Who doesn't like watching exotic and wild animals? They are always fascinating, aren't they?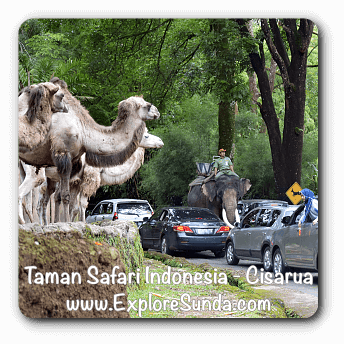 The best place in Sunda to see wild animals roaming in their habitat is in Taman Safari Indonesia Cisarua. Its latest members are two giant panda from China.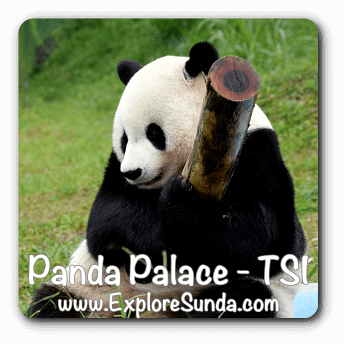 However, if you prefer somewhere closer to the city, there are zoos, bird parks, butterfly gardens and aquarium you can visit.

Favorite Beaches in Sunda
Tropical beaches are always a favorite vacation destination. Since three sides of Tatar Sunda are surrounded by sea, there are plenty of gorgeous beaches we can choose from. Depending on the location, each of these beaches has its own characteristics. Some are suitable for surfing, others for snorkeling, and one is perfect for turtle conservatory! Find out which one(s) is your favorite :)
Where to learn culture and history in the land of Sunda?

Taman Mini Indonesia Indah is a must visit park if you want to know about the rich Indonesian cultures. Every province of Indonesia is represented here, as well as the indigenous animals from all over Indonesia. It also has many types of museums. As of today it has 19 museums!
The second place is held by Jakarta Old Town. It has 6 museums in one area, all of these museums use the historical buildings. 
So, what are you waiting for…
Let's Explore Sunda now!