Kota Tua Jakarta is the area of first settlement in Jakarta. It starts from Sunda Kelapa harbor to Pecinan (China Town). Thus, this area is rich with history.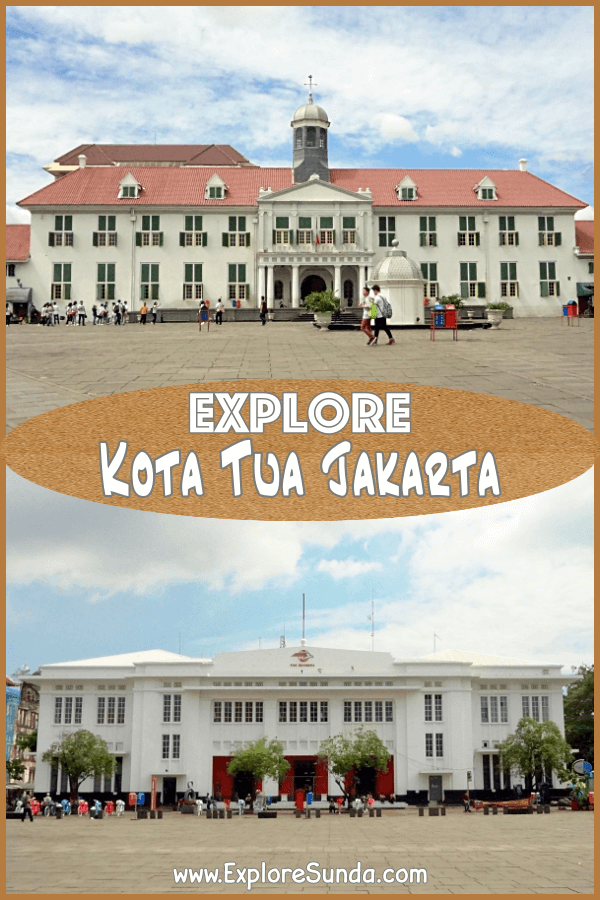 Initially, Sunda Kelapa harbor was known as Kalapa and it belonged to Pajajaran kingdom. When an army from Demak and Cirebon took over this area, their leader named Fatahillah built a town surrounding the harbor. The town was named Jayakarta. Presently, the date of the establishment of Jayakarta on June 22, 1527 became Jakarta's anniverssary. 

In 1619, the Dutch East India Company, popularly known as VOC (Vereenigde Oost-Indische Compagnie) under Jan Pieterszoon Coen usurped Jayakarta and changed the name into Batavia, as a remainder of their founding fathers, the Batavir.

Since then VOC built many buildings in this area. However, when VOC went bankrupt in 1799, this area was abandoned. The next Governor General, Daendels, brought down some of these buildings and used the materials to build a new town called Nieuw Batavia a.k.a Weltevreden in the area known as Lapangan Banteng.

Fortunately, there are many beautiful buildings still remained in Kota Tua Jakarta. Once abandoned, now the government started to revitalize this area. Some of the buildings are already renovated and returned to their prime condition. Six of them are functioned as museums, hence, the area is known as District Museum.