Museum Wayang
in Kota Tua Jakarta
Nestled in the center of District Museum at Kota Tua Jakarta, Museum Wayang is dedicated to puppets and dolls, since wayang is a very famous puppet from Indonesia. Even UNESCO has listed it under the Representative List of the Intangible Cultural Heritage of Humanity. 

The Collection of Museum Wayang
The majority of this museum's collections is wayang from Indonesia, which has many types and variations. The most popular ones are:

Wayang golek from Sunda (they are 3-dimensional wooden puppets)
Wayang kulit from Java (they are flat leather shadow puppets, the play is projected in front of a screen lit from behind).
Entering the museum, a couple wayang golek of Gatot Kaca and Pergiwa welcome us at the front door. These two are special due to their size: they are way oversize, taller than average people.

Wayang golek originated in Sunda. The upper body was made of wood and then the body is decorated with clothes and beads. The museum also has a full set of gamelan sunda, the musical instruments to accompany a wayang golek performance.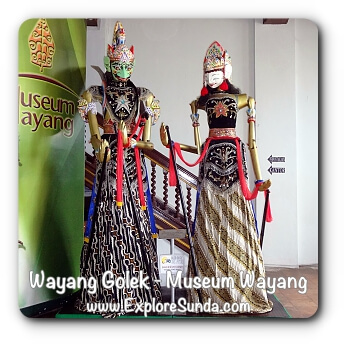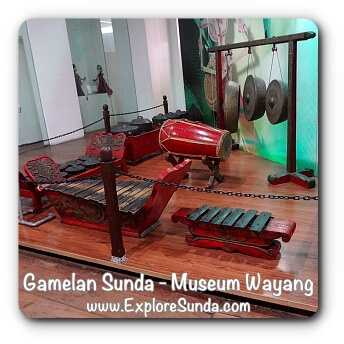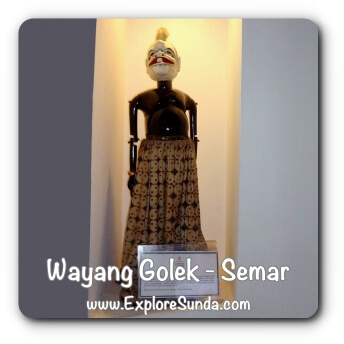 On the other hand, wayang kulit or shadow puppet originates in Central and East Java. There are many variants of wayang kulit, such as wayang kulit purwa, intan, banjar, sadat,  tejokusuman, and wahyu. The oldest one is wayang kulit purwa (purwa means the first). It was mentioned in an eleventh century inscription from Kediri kingdom.

Although this puppet museum doesn't have the whole set of wayang purwa, it has some favorite ones. For example, Manik Maya or Batara Guru, the highest god who rule spirit, human, and god realms. Or the most famous wayang: King Rama Wijaya from the epic story of Ramayana.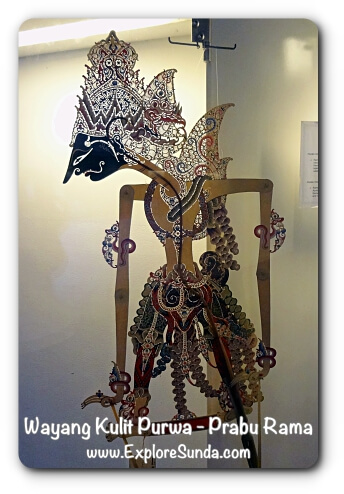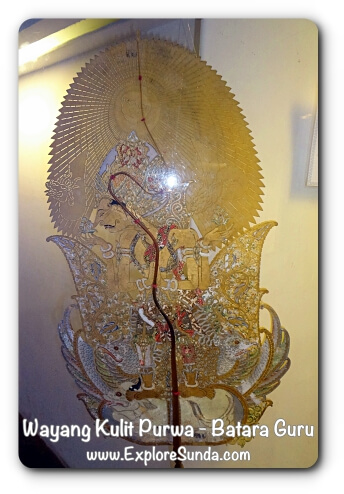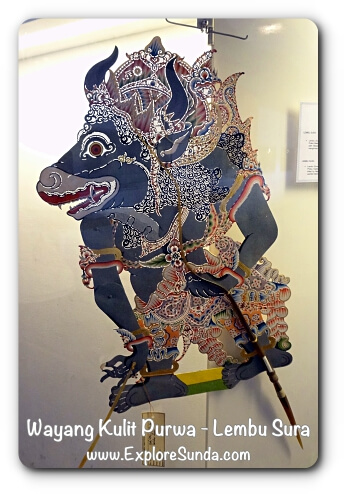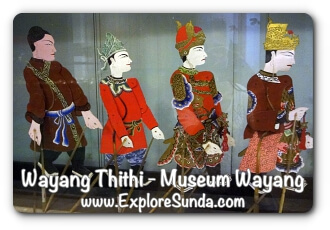 During 1925-1967 there was a variant of wayang kulit performed in Yogyakarta. It is
called Wayang Kulit China-Jawa also known as Wayang Thithi. The plays were based on Chinese myths and legends.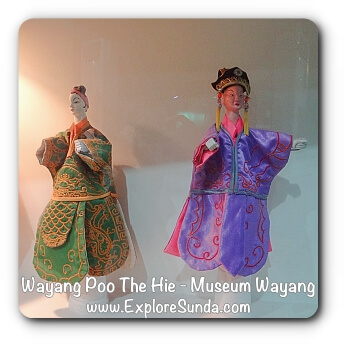 While wayang thithi is an Indonesian wayang with a chinese backgrounds, Wayang Poo The Hie originated in China 3,000 years ago. It entered Indonesia through the city of Semarang, Central Java in 1885. At that time the story was told in Malay language.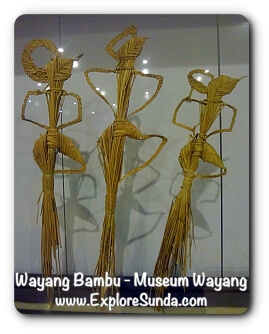 Villagers also create wayang as toys. Usually it is made of suket (a type of grass), bamboo, or used cardbox. The collection of this museum is 1963 wayang made of plaited bamboo from Wonosari, Yogyakarta.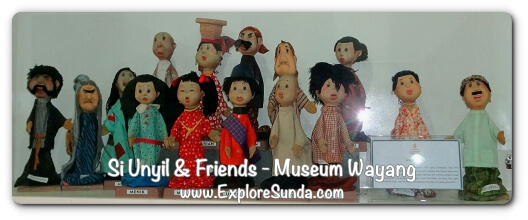 Would you believe we can meet celebrities in Museum Wayang? They are Si Unyil and friends, a set of hand puppets that was famous during the TV shows in the 80s.

In addition to the Indonesian puppets, this museum has a large collections of puppets and dolls from all over the world, such as dolls from Vietnam, Thailand and Russia, Guignol dolls from France, Punch and Judy from England, Katakali dolls from Kerala, South India and Indian puppets from Bhartiyah Lokala Mandal, Undaipur.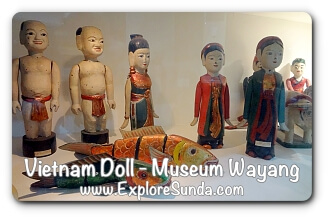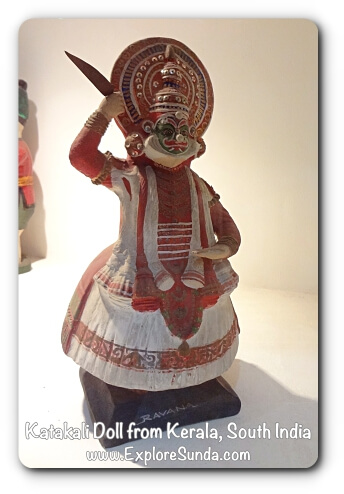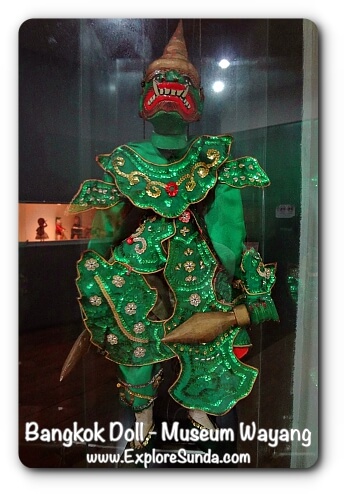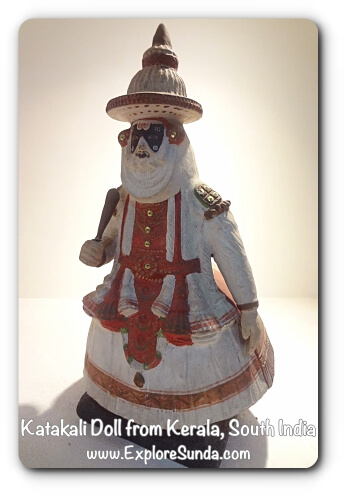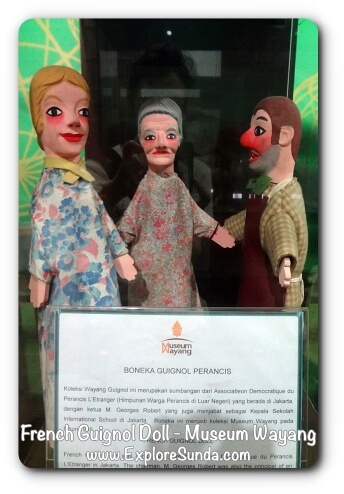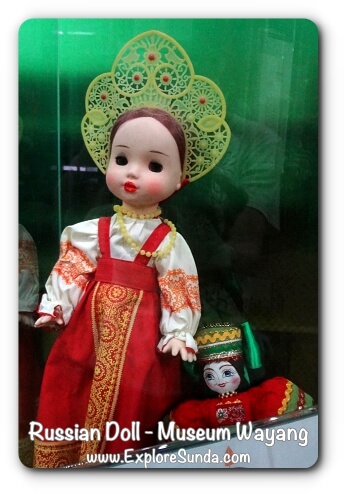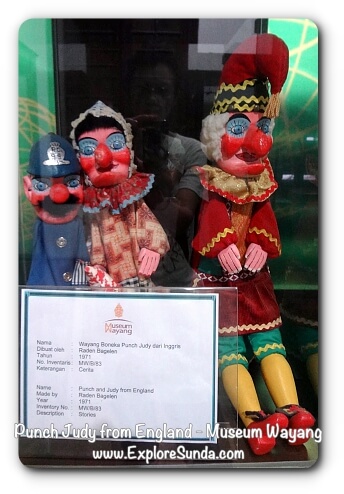 The tour of the museum ends at the display of Ondel Ondel from Betawi, Jakarta. By all means they are the largest puppets this museum has. They are larger than average people, since a man needs to be inside each puppet to control the puppet's movements.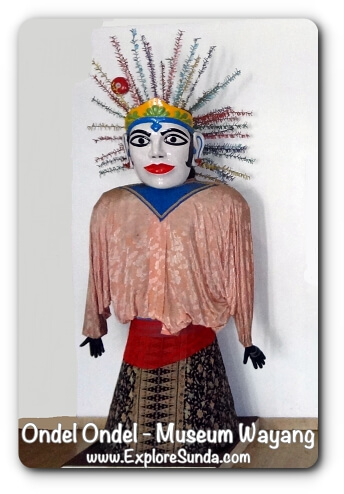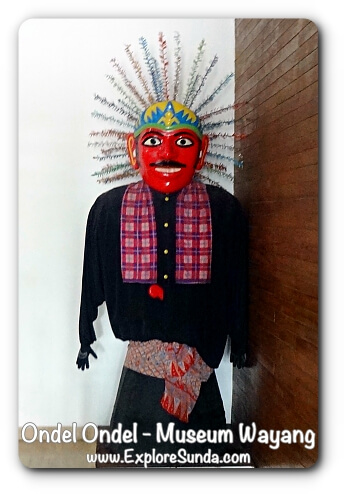 Have you explored other museums in Kota Tua Jakarta? This area is known as the District Museum, since there are six museums here, all are situated in the restored historical buildings.