Big Bad Wolf
Book Sale Jakarta
Who's afraid of the big bad wolf, big bad wolf, big bad wolf …

Do you remember this song from Disney classic movie? It's true though, we are not afraid of it, we even look forward for its visit, because this wolf is the name of the international book sale and it is coming to Jakarta!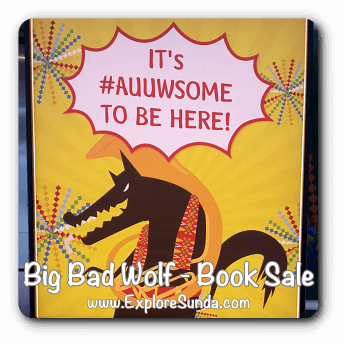 2017 is the second time the Big Bad Wolf held the event in ICE, BSD City. Last time it was held from April 30 to May 8, 2016. This year it runs from April 21 to May 2, 2017. Since it opens 24 hours, it means 280 hours non-stop!

What kind of book sale is Big Bad Wolf?

During my visit to the first event in 2016, my impression was:

Wow, it completely surprise me :) It looks like a book warehouse, where thousands of books pile up high on the counters. All books are imported books in english, where else in Indonesia we can find thousands of titles in english? Double wow. Then come the greatest feature: the price is much more cheaper than in the bookstore! Triple wow :)

Now, a year later, I happily inform you that all of these features are still intact, while they also give additional offers: a section for books in bahasa Indonesia, several food trucks to quench our hunger and thirst during our book hunting ;-) and a children playground so they will not get bored waiting for us.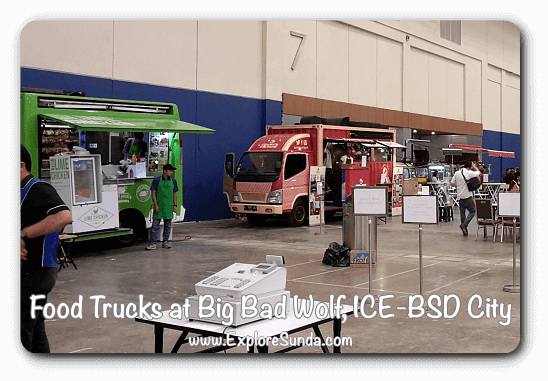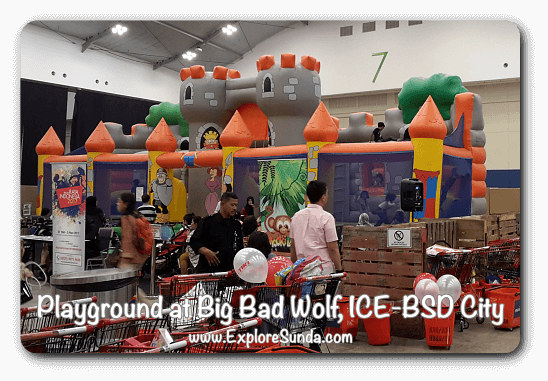 There are all kinds of books here, such as children, young adults, fiction, non-fiction, romance, business/economics, reference, self help, cookery, novel graphics, photography, and many more. I saw many activity books for preschooler, cardboard books for the toddler, as well as my daughter's favorite of Geronimo Stilton. They also have many stories from Enid Blyton, the teenagers' all time favorite author :) On top of all that, we found many wonderful story books that we never see in the local bookstore.

The price of a book ranges from Rp. 50,000 to Rp. 110,000, while normally each would cost us more than Rp. 100,000, especially the hard cover. We also can buy a series of titles in box sets, they are approximately Rp 250,000 on average. No wonder many visitors filled in their trolleys to the brim. We could simply pay them in cash or credit card. Thus, we'd better budget our spending prior coming to this book sale, since we are the only one who could put cap on how much we will spend here. A difficult decision though ;-)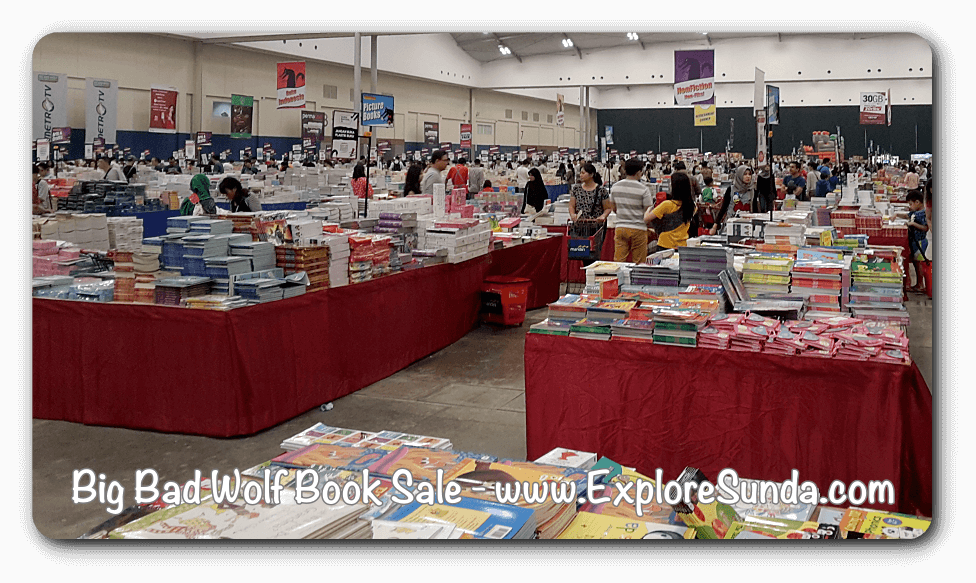 Unfortunately, we face one problem that need to be improved, which is the long queue for payment. Imagine most of the visitors buy a lot of books, I even saw several men each pushing 2 trolleys full of books. Add the time for the not so experienced cashiers need to scan the books, process the payment and the slow printing invoice to the mix and the result is a very long and tiring queue to pay the books. For example, I spent more than 30 minutes queueing although it is not peak hours. Imagine how long will it takes to clear out the books when the event is in full capacity.

Therefore, as long as this process has not been improved, choose your timing wisely. The book sale runs from April 21 to May 2, 2017. Since it opens 24 hours, it means 280 hours non-stop! Find the less favorable time so you can browse and pay the books comfortably :)
Sunda > Big Bad Wolf Book Sale Jakarta