Big Bad Wolf
Book Sale Jakarta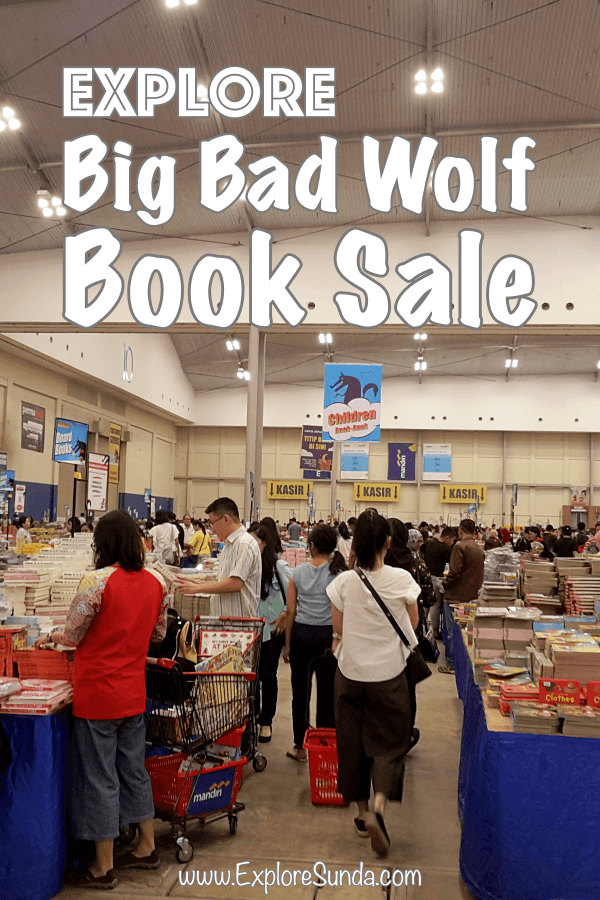 Who's afraid of the big bad wolf, big bad wolf, big bad wolf … 


Do you remember this song from Disney classic movie? It's true though, we are not afraid of it, we even look forward for its visit, because this wolf is the name of the international book sale and it is coming to Jakarta! 

In 2018, the Big Bad Wolf book sale will start from March 29 until April 9. It will be held in the same location as last year at ICE, BSD.
So, be prepared and find your best time to indulge yourself in books, since this event will last for 280 hours only!

What kind of book sale is Big Bad Wolf?

During my visit to the first event in 2016, my impression was:

Wow, it completely surprise me :) It looks like a book warehouse, where thousands of books pile up high on the counters. All books are imported books in English, where else in Indonesia we can find thousands of titles in English? Double wow. Then come the greatest feature: the price is much more cheaper than in the bookstore! Triple wow :)

Now, in 2018, Big Bad Wolf brings more than 5 millions books in 3 languages: English, Bahasa Indonesia, and Chinese! There are more books in bahasa Indonesia than last year. They even offer Mandarin books, although they are simple story books for children. In one corner they also has a food court to quench our hunger and thirst during our book hunting ;-)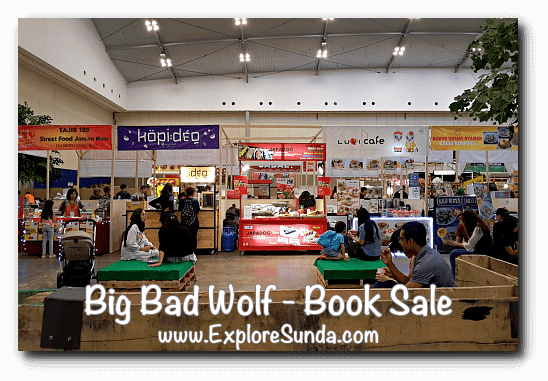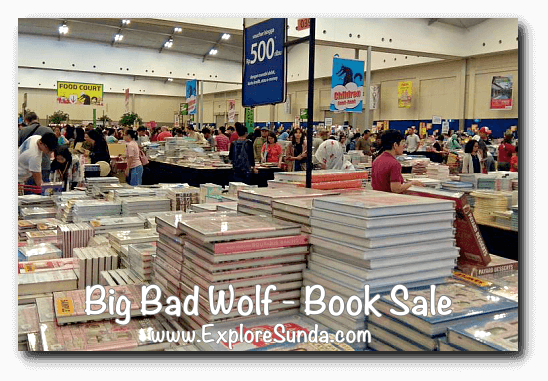 There are all kinds of books here, such as children, young adults, fiction, non-fiction, romance, reference, self help, cookery, novel graphics, picture books, and many more. However, it seems this year collection is dominated with children books, especially the cardboard and activity books, perhaps they are last year's best sellers? The children novel books are still dominated by Enid Blyton, the teenagers' all time favorite author :) On top of all that, we found many wonderful story books that we never see in the local bookstore.

The price of a book ranges from Rp. 50,000 to Rp. 110,000, while normally each would cost us more than Rp. 100,000, especially the hard cover. We also can buy a series of titles in box sets, they are approximately Rp 250,000 on average. No wonder many visitors filled in their trolleys to the brim. We could simply pay them in cash or credit card. Thus, we'd better budget our spending prior coming to this book sale, since we are the only one who could put cap on how much we will spend here. A difficult decision though ;-)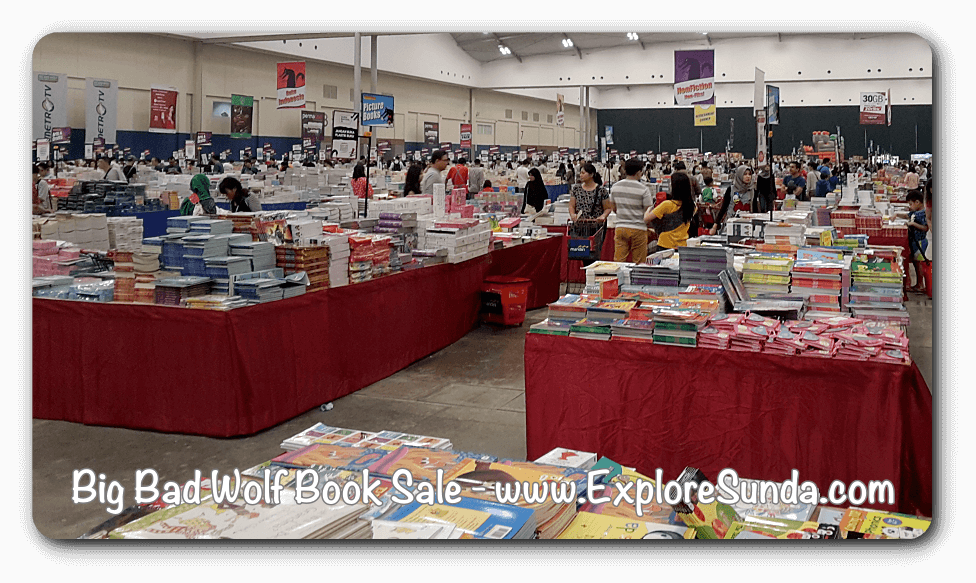 For the last two years, we faced the problem of the long queue for payment. Big Bad Wolf answers this problem by doubling the cashier this year. Hopefully it will cut the waiting time to pay. I didn't experience the queue this year, but then again I came during non-peak hours on Monday afternoon.

Thus, although there are more cashiers, it is better to choose your timing wisely. The book sale runs from March 29 to April 9, 2018. Since it opens 24 hours, it means 280 hours non-stop! Find the less favorable time so you can browse and pay the books comfortably :)

One last improvement from previous events: if you live far from BSD, this year Big Bad Wolf collaborates with JNE to deliver books to your home or your chosen destination anywhere in Indonesia. So you don't have to worry about bringing heavy books with you, just go to JNE booth and ship the books :)