Top 5 Things to Do in Tangerang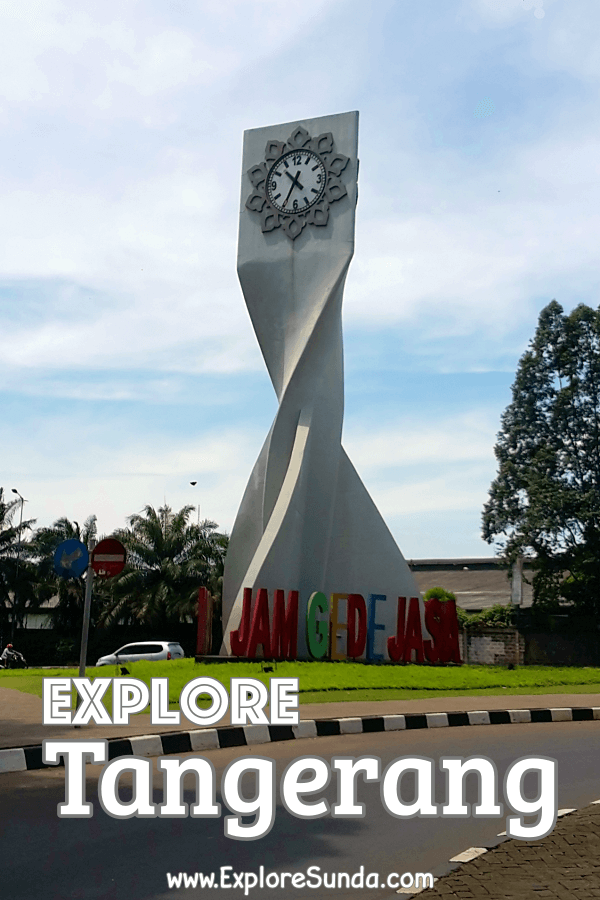 In the beginning, Tangerang was a border area between Batavia under VOC (the Dutch trading company ruled Indonesia at that time) and Banten kingdom under Sultan Ageng Tirtayasa. Wars between them lasted several years, so the VOC built a thick fort there. Eventually, people who lived near the fort is called Benteng (Benteng is Indonesian word for fort). Today this area becomes the city of Tangerang and it is famous as the city with a thousand factories.
Not only factories, the Soekarno Hatta International Airport, also known as Cengkareng (CKG),which is the largest and busiest international airport in Indonesia, is located in Tangerang.
As you can imagine, hundred years old of history mixed with the modern ways of living resulted in the unique charm of Tangerang. So, let's explore this city and find out the top five things to do here :)
1. Explore the Old Town

The old town of Tangerang gravitates around Pasar Lama (the old market in English) and Tangerang railway station.
Pasar Lama is a traditional market with lots of old shops nearby. It is famous for its unique food, many are made by China Benteng, the Indonesian Chinese whose ancestors have lived here since the Dutch settlement.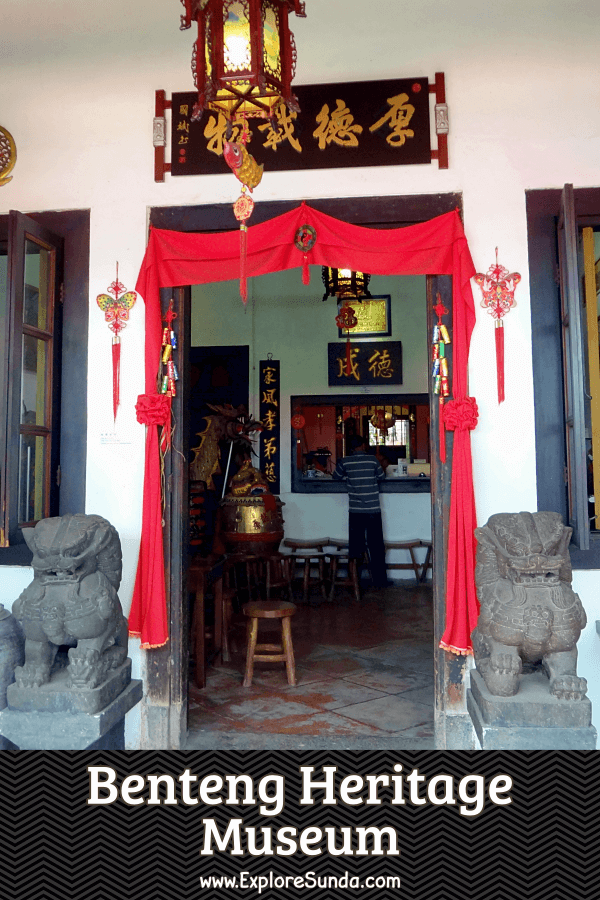 In the middle of the market, between many butchers tables, you will find an iron gate leading to an old Chinese house. That house is the famous Benteng Heritage Museum, which has already been recognized as one of Tangerang's cultural heritages. There are many relics inside, which help us have a glimpse of how the China Benteng lived at that time. 
Continue reading China Benteng Museum ...
Then, you might want to visit Boen Tek Bio temple, an old temple which was built circa 1684. This temple has been recognized as one of Tangerang's cultural heritages and it is only several meters away from Benteng Heritage Museum.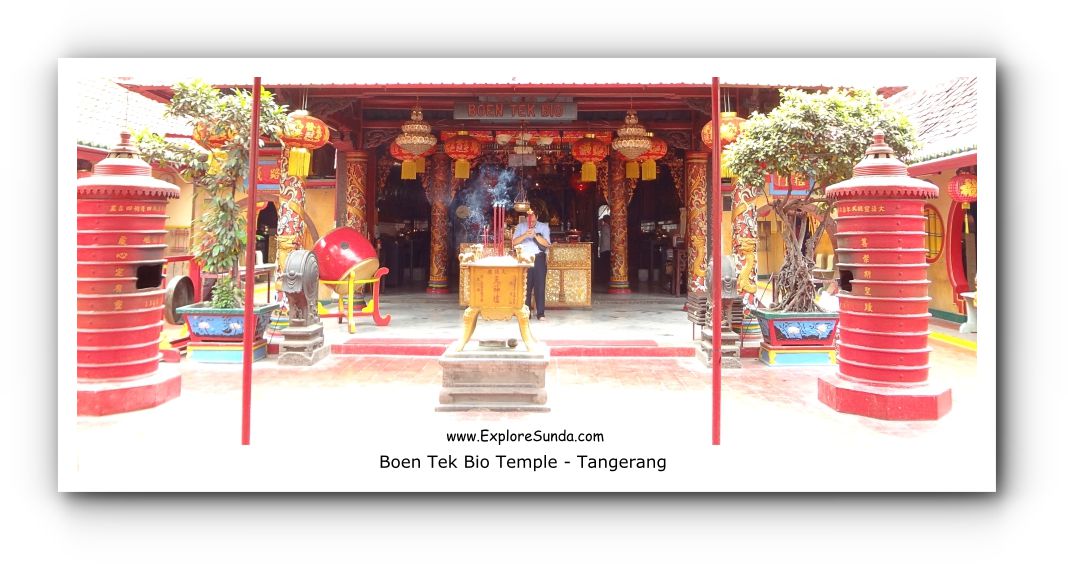 Next is Tangerang Railway Station. It is the landmark of Tangerang Old Town. It was operated since 1889 when the VOC (the Dutch trading company in Indonesia) needed to transport valuable commodities from Banten to Batavia (the former name of Jakarta). In 1992 this station has been recognized as a cultural heritage, but it functions so well that until today it is still one of the busiest station for commuter line trains, connecting Tangerang and Jakarta.  

2. Hangout at Cisadane Riverbank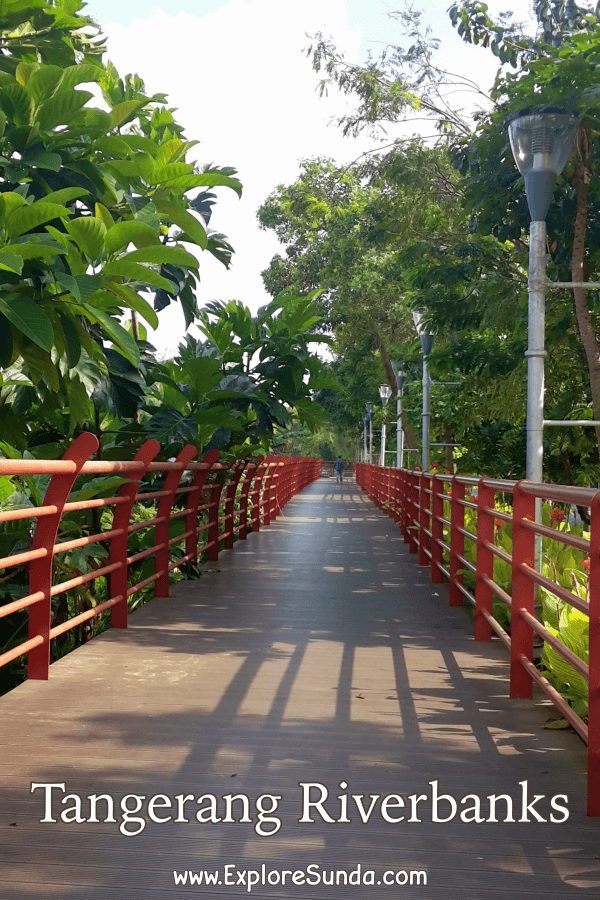 Cisadane is the main river that runs through Tangerang. This river is very important for the livelihood in the area it passes when many housing complex have water treatment plants on the riverbank to process and distribute the water. 
Cisadane is relatively clean from trashes. However, since it carries mud and dirt, the  color is in a range of browns, especially after heavy rains. 
Since Cisadane practically runs through Tangerang, bridges to cross this river is inevitable. However, here we will not see dull steel bridges, we will pass many colorful bridges instead. It becomes merrier during the annual events of the dragon boat race and Cisadane festival.
On top of that, Cisadane river bank is becoming more and more popular for hang out, where we can find several thematic gardens on the riverbank.
3. Enjoy Tangerang's Many Thematic Gardens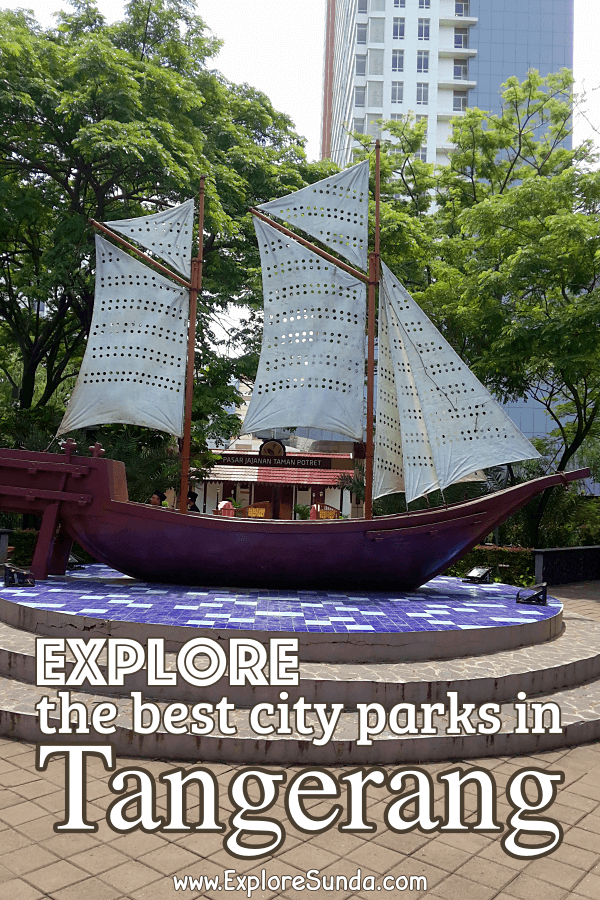 Do you know that Tangerang has many theme gardens? They are all free for all visitors, most of them are covered with big trees, a true oasis for the warm weather in Tangerang.
Find out where are the thematic gardens in Tangerang ...
4. Indulge Yourselves in Shopping Malls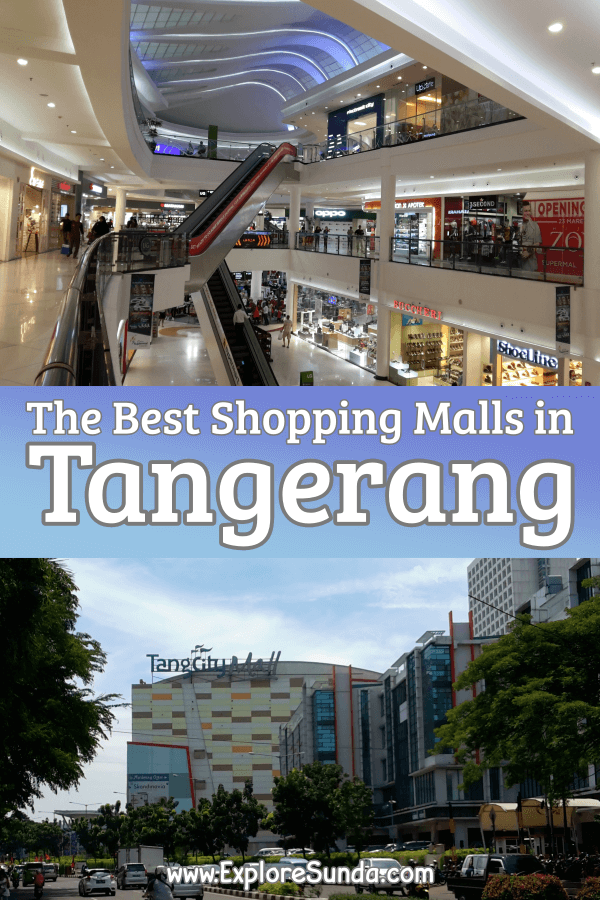 Similar to other cities, nowadays shopping malls in Tangerang have become the one stop place for the whole family activities: buy groceries, fashion, apparels, books, and shoes, dining in various restaurants, play in the game arcade, watch movies, take music lessons, go to the beauty salon, and the list goes on and on.
So, the question is: which one is the best shopping malls in Tangerang?
5. Have Fun in World of Wonders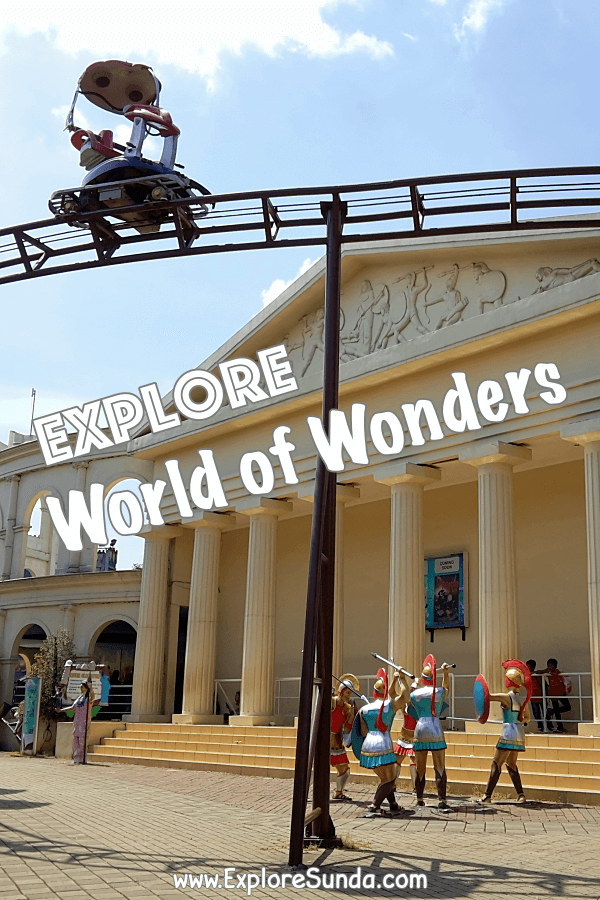 World of Wonders is an amusement park inside Citra Raya residence, in Cikupa, Tangerang district. Here you can take many rides as well as stroll around the park and take selfies as many as you like with the backdrop of the miniatures of some iconic buildings around the world, such as Italy's Pisa Tower, China's Forbiden City, and Indonesia's Borobudur temple. 
Continue reading World of Wonders ...
---
Are you ready to check out other cities in Sunda? Jakarta and South Tangerang are the closest one from Tangerang, but Bogor and Bandung are also fun for a one or two days visit :)

Nov 24, 22 03:47 AM

Get all the information on Jakarta airport train here: the train stations, how much the ticket cost, and how to buy tickets.

Nov 23, 22 12:16 AM

Take a step back in time when you stroll on jalan Braga Bandung: enjoy the view of art deco buildings, hang out in the classic restaurants and go art hunting!

Nov 20, 22 11:29 PM

Are you considering to catch a train for your trip to Bandung Indonesia? Here are eight reasons why a train trip to Bandung is the best!