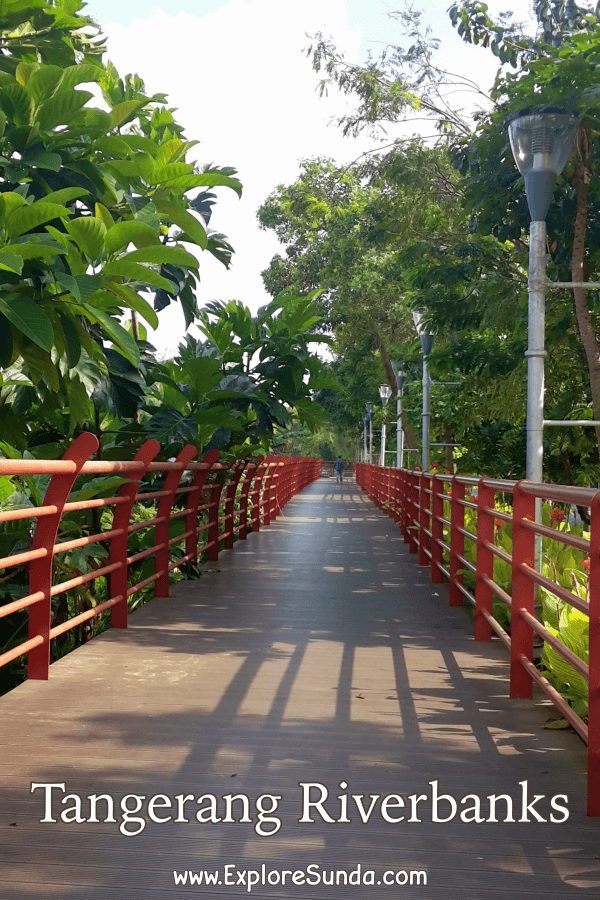 One of the Tangerang's city parks on the Cisadane's riverbank.
Cisadane is the main river that runs through Tangerang. This river is very important for the livelihood in the area it passes. Many housing complexes in Tangerang and South Tangerang have water treatment plants on its riverbank to process and distribute clean water to their residents. 
Cisadane is relatively clean from trashes. However, since it carries mud and dirt, the  color is in a range of browns, especially after heavy rains. 
Since Cisadane practically runs through Tangerang, bridges to cross this river is inevitable. However, here you will not see dull steel bridges, you will pass many colorful bridges instead. It becomes merrier during the annual events of the dragon boat race and Cisadane festival.
On top of that, Cisadane river bank is becoming more and more popular for hang out, while enjoying several thematic gardens on the riverbank.