The Best Shopping Malls in Tangerang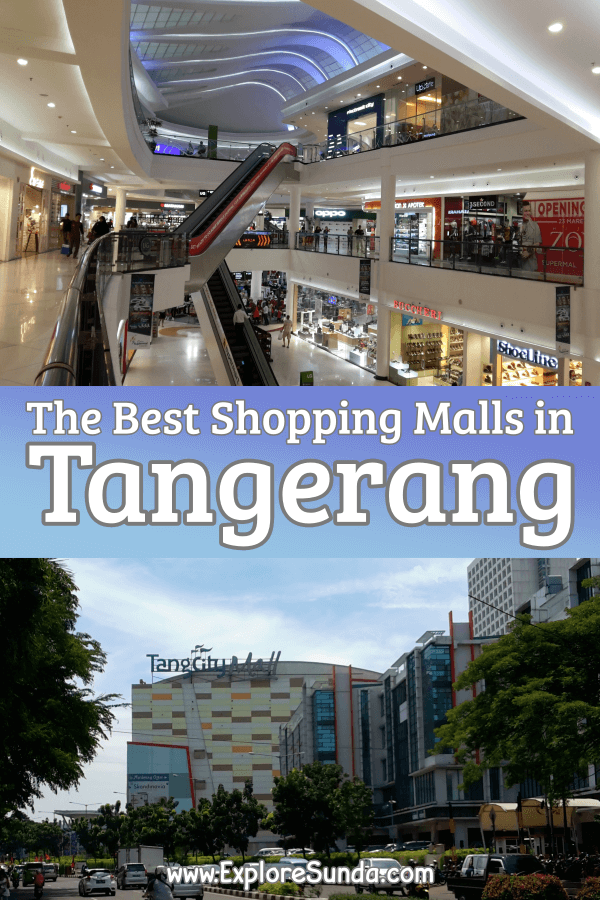 Who doesn't love shopping? Whether it is out of necessity or to have some fun, shopping mall has become an important part of our lifestyle. 
Having said that, aren't you curious to know the best shopping malls in Tangerang?
Then next is to find out which one is your favorite! :)
Supermal Karawaci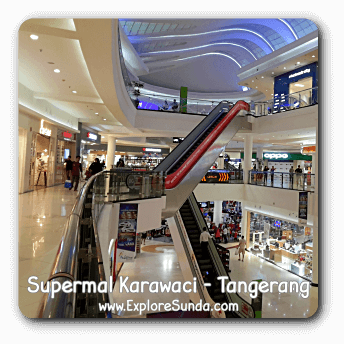 Address: Jalan Boulevard Diponegoro no. 105, Kelapa Dua, Tangerang 15810.
Occupying 125,000 meter square of land, Supermal Karawaci is really huge. It has two supermarkets, two department stores and hundreds of many smaller stores in between, carrying international and local brands, from grocery, fashion, hobbies, toys to travel agencies, everything is available here. Having lots of restaurants and a food court, there are plenty of options for us to choose, ranging from local to international cuisines. With all of the options we could do here, it is really a one stop shopping mall for the family, especially if you are looking for branded shops in Tangerang.
More importantly, Supermal Karawaci has a premiere location, right in the heart of Karawaci. Aryaduta hotel is just across the street while Siloam hospital is nearby. Recently this mall is connected to U-residence, the new apartment complex.
Maxxbox Lippo Village
Address: Boulevard Jendral Sudirman 1110 Lippo Village 1200, Tangerang 15811.
Maxxbox is located right in front of one side of Supermal Karawaci. It is definitely much smaller than the Supermal, since it only consists of a supermarket, several restaurants, a small branch of Books & Beyond (the much larger one is a stand alone bookstore, approximately 100 meters before Maxxbox) and a set of CGV cinemas.
One of the cinemas, the Cinemaxx Junior, is dedicated for young children. Before the movie starts, children can play in the Cinemaxx Junior Play Area. Hence, it has playground and many toys. The seats here are either sofas complete with pillows, bean bags or loungers. Of course it only plays selected children movies.
TangCity Mall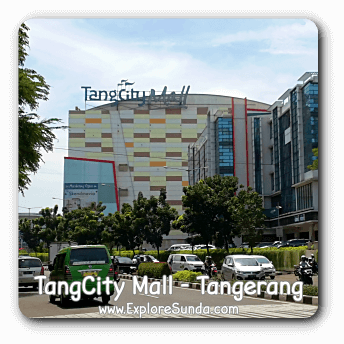 Address: Jalan Jendral Sudirman no. 1, Cikokol, Tangerang 15117.
Another large shopping mall in tangerang is TangCity Mall. This mall is part of the TangCity Superblock, which occupies ten hectares of land. It is conveniently located on Jendral Sudirman street and has back entrance on Perintis Kemerdekaan street. Thus, you can easily have access to Soekarno Hatta (Cengkareng) airport and the old town of Tangerang.
Another perk of this mall is it is connected to Novotel Tangerang hotel and Skandinavia apartment. So, if you stay in one of them, you will have plenty of choices to eat, from the local cuisine such as ayam geprek (fried chicken with very spicy sauce) to international franchise such as Kentucky Fried Chicken (KFC) and A&W, and many more. There are restaurants scattered all over the mall, especially on the ground floor, and a food court near the top, conveniently located adjacent to a game arcade. 
In addition to the restaurants, TangCity also has a supermarket, beauty salon, a gym, and plenty of cellular phones counters. 
One thing that differentiate TangCity from other malls is you will find many small counters of clothing and cellular phones here. It has several branded stores, mostly local brands, but not as many as those clothing counters. 
Transmart Carrefour Tangerang Center
Address: Jalan M.H. Thamrin, Cikokol, Tangerang 15117
Transmart is not an ordinary shopping mall, it has a supermarket, department store, home furnishing and small indoor amusement park, all in one building and under one brand. It also has a few restaurants, so you could easily spend a day here :)

Other Shopping Malls in Tangerang

Those shopping malls I mentioned above are the prominent ones in Tangerang, but actually this city has more malls. For example, Iconwalk and Bale Kota mall. 
Iconwalk is a relatively new mall located on Merdeka street, but it's just another shopping place.
When it was first opened, Bale Kota mall looks promising. It is a large mall on Jendral Sudirman street. However, as the years go by the visitors keep decreasing. Presently only few tenants occupy the ground floor, the major ones are Gramedia book store and Matahari department store. Other floors are unoccupied, even the basement parking lot has never been used, it is closed since forever. If you like riding a gocart, there is a gocart circuit in the backyard.
---
Say that you haven't found what you are looking for in these shopping malls... How about IKEA and Living World for home furnishing ideas, AEON mall for Japanese foods and products, or ice skating in Bintaro Jaya Exchange Mall? They are all conveniently located in Tangerang Selatan.
Dec 04, 23 08:41 PM

Summarecon Mal Serpong: the favorite shopping mall in South Tangerang for the whole family to do shopping, pamper in beauty salons, learn to cook in a cooking studio, watch movies, and play in the arc…

Oct 26, 23 11:32 PM

A visit to Benteng Heritage Museum at the old town of Tangerang to see the history and culture of China Benteng.

Oct 13, 23 03:33 AM

Explore De Voyage Bogor, a new European theme garden for selfie and hang out. Take tons of beautiful pictures and join the activities :)