The Best City Parks in Tangerang
These days Tangerang has many city parks, albeit small. They are all free for all visitors. Most of them are covered with big trees, a true oasis for the warm weather of this city.
These city parks are unique since each of them has a theme, which is not always related to a garden. For example, a garden for selfies, birds, butterfly, rabbits, bamboo, even skateboard! Of course, each garden also has its own unique name.
Let's explore them and see which one is your favorite :)
Cikokol Garden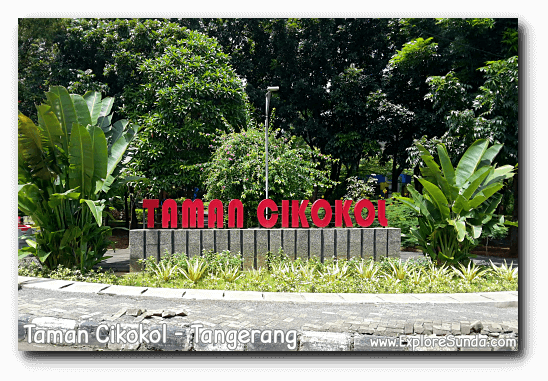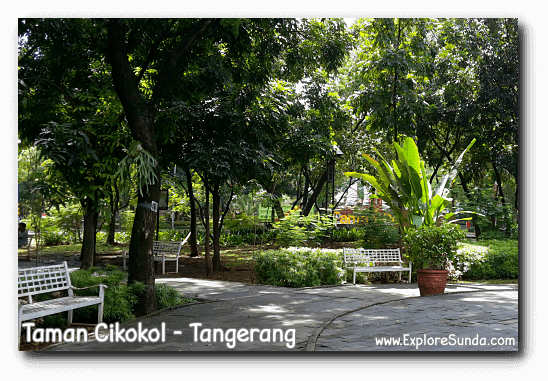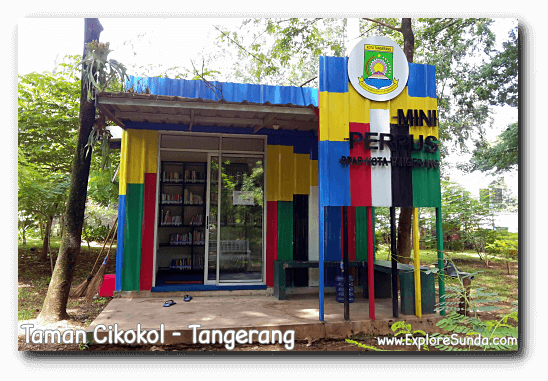 Cikokol garden is located in Cikokol Tangerang, under the flyover near TangCity mall. This garden is also popular as Kunci (Kupu-kupu Kelinci) garden since there are rabbit burrows and a butterfly garden there. 

The butterfly garden is a spacious dome. Sadly there are only few butterflies there. Perhaps it because the door is broken, so some butterflies fly away or maybe because of the lack of flowers and orange trees. As I learned in Cihanjuang butterfly garden, the flowers are the food source for the butterflies, while the orange leaves are the food source for some type of caterpillars.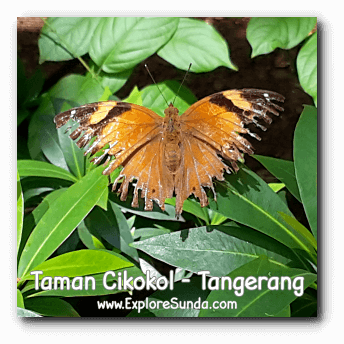 A really nice surprise is when I spotted a small library in one corner of Cikokol garden. Anyone can borrow books for free and read them under the trees. 
As a city park, Cikokol garden is quite comfy. The canopy of the big trees provides good shades for most part of this land and there are several garden benches for us to enjoy the breeze.
There are very few visitors when I visited this garden, probably because it was during school hours. I imagine there will be lots of visitors especially family bringing their children to play here during weekend.
Potret Garden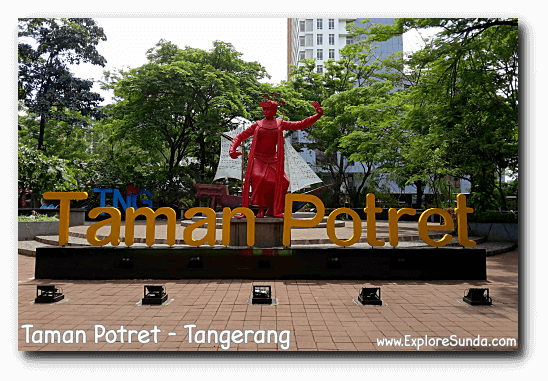 Potret garden lays just across the street from Cikokol garden. Referring to its name, the theme of this garden is a place for taking pictures. Hence, there are several cute and fun props here. For example, a big sailboat where we can climb aboard and 3 statues of hippos pretending to be soaked in the water. In one section there is a big bird cage where several birds chirp all day long. 

Similar to Cikokol garden, Potret garden has plenty of shades, thanks to the many big trees grown there.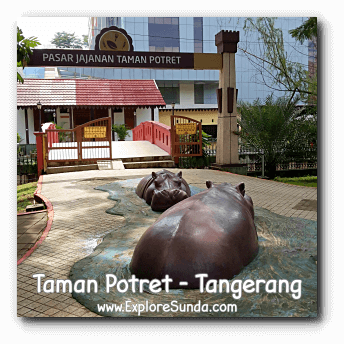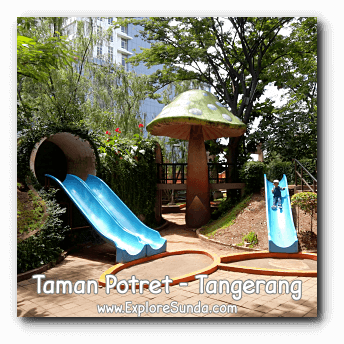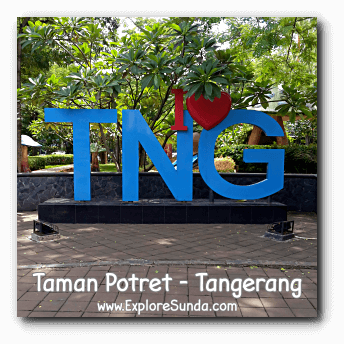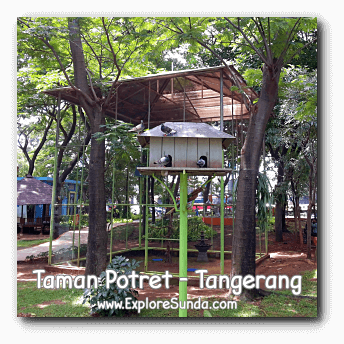 Bamboo Garden
Bamboo garden is another small park across the street from Cikokol and Potret garden. 

Do you notice?
We use bamboo a lot in our daily life. We use it to build houses, green houses, furnitures, household wares, kitchen utensils, fans, chopsticks and many more.

Funny that the bamboo houses and benches are more prominent in this city park than the plant itself. Then there are a few bamboo lanterns on the bamboo lamp posts and the one you will not miss is the big bamboo platform on bamboo stilts. We are allowed to climb it but only ten people at a time.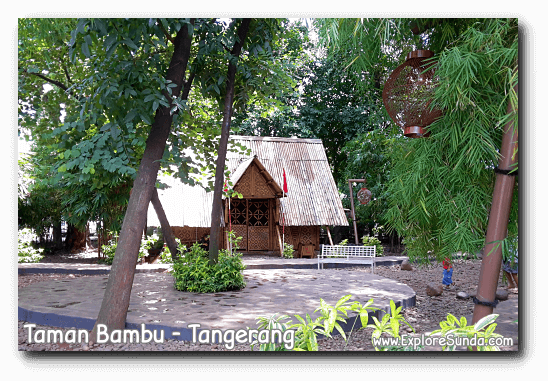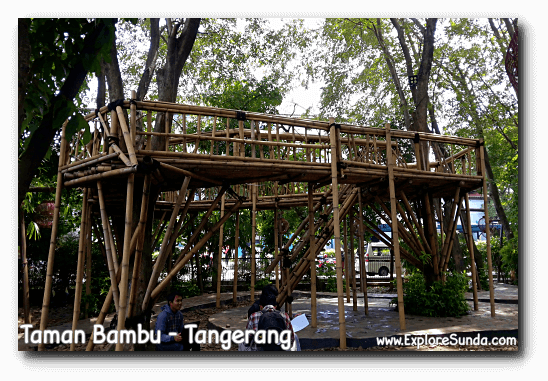 Other Gardens in Tangerang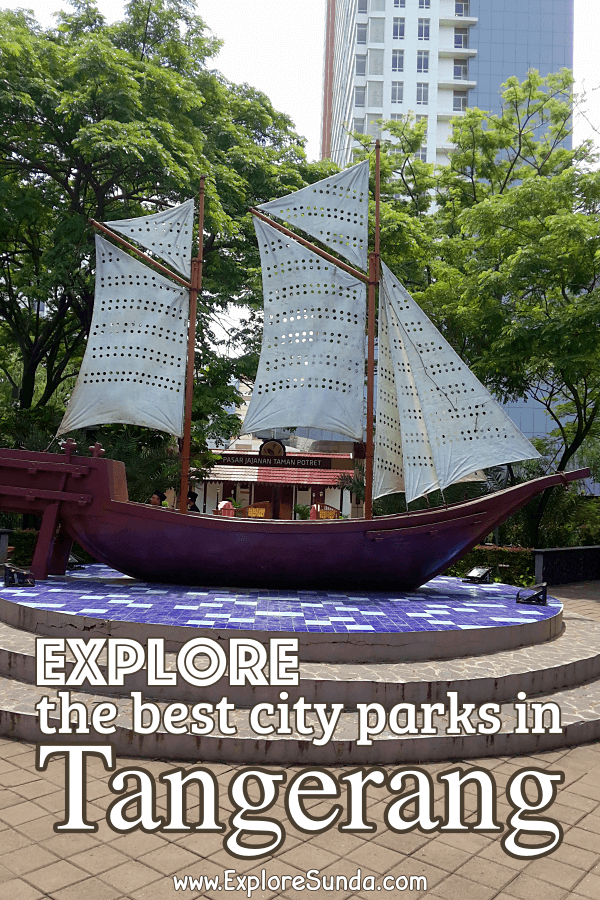 When you roam Tangerang, you might see or even visit some other theme gardens in this city. There are Skateboard park, obviously it is a place where you can bring our skateboard and play there. Adjacent to this garden is Motorik park, i.e. a small climbing wall. It is only for fun though and you must supervise your children at all time since there is not any safety gear nor matress provided here.

Then there is a Bird park nearby. Don't expect it to be something like the bird parks in Taman Mini Indonesia Indah (TMII) though, because actually it is only a giant bird cage on the side of the street. 
The only drawbacks of these gardens in Tangerang is the very limited parking spots, if any. But the nice surprise is most of them have USB slots where you can charge your gadgets for free! Hint: look for a blue tower in the middle of any garden. So, you can hang out without worrying of low battery on your gadgets ;-)
Next: Cisadane Riverbank Has Been Turned Into Interesting City Parks


From a tiny theme garden in a corner of a street to huge botanical gardens, the land of Sunda has them all. Check them out here :)
Dec 04, 23 08:41 PM

Summarecon Mal Serpong: the favorite shopping mall in South Tangerang for the whole family to do shopping, pamper in beauty salons, learn to cook in a cooking studio, watch movies, and play in the arc…

Oct 26, 23 11:32 PM

A visit to Benteng Heritage Museum at the old town of Tangerang to see the history and culture of China Benteng.

Oct 13, 23 03:33 AM

Explore De Voyage Bogor, a new European theme garden for selfie and hang out. Take tons of beautiful pictures and join the activities :)