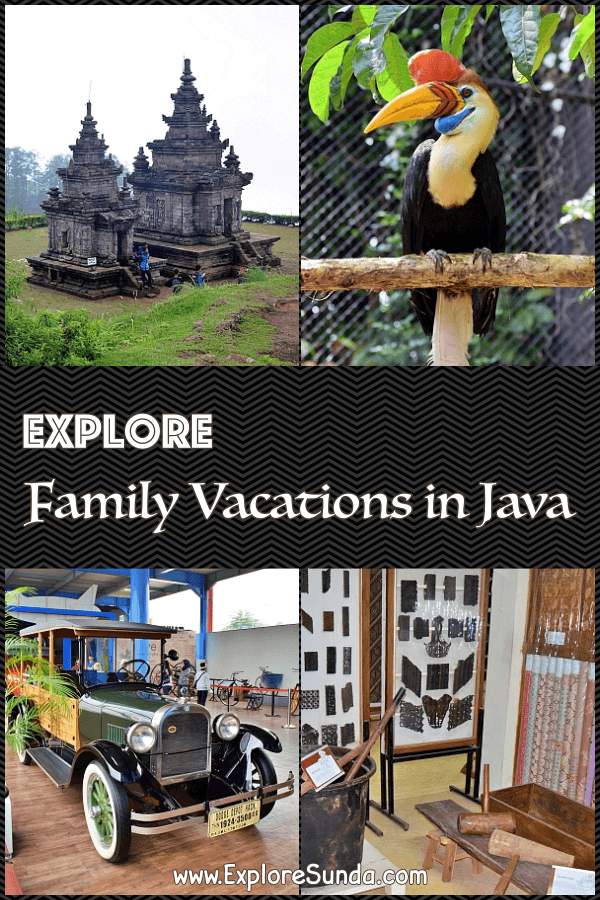 Although the main scope of ExploreSunda.com is within the land of Sunda, over the years we also take vacations to interesting places outside this land. Thus, I will compile them all in this section. 
First, let's start with some interesting places in the rest of Java island, i.e. Central Java, Yogyakarta, and East Java. They are rich with cultures and history. Not only that, you also can find more places to have fun for the whole family :)
Java or Jawa in Bahasa Indonesia, is the most populous island in Indonesia. It has always been since centuries ago, when Buddhist, Hindu, and Moslem dynasties ruled Java. Some of the kingdoms were so powerful that their powers spread over the island and had trade treaties with overseas kingdoms, such as China. 

Nowadays, you still can see their greatness through the artifacts archeologists found. For one, Java has the most temples in Indonesia. Most of them are made of stones, but some are made of bricks.
Java is more than just the greatness of the past. There are many fun places for family vacations too, such as zoos, parks, and shopping places.

So, let's start explore these great places!
Over the years archaeologists found many temples in the land of Java. These temples are called Candi in Bahasa Indonesia. Most of them are made of stones, but some are made of bricks. The most famous ones are Candi Borobudur and Candi Prambanan, although other temples have their own charms :)
Sunda has many unique and interesting places too. For example, the two famous botanical gardens in Bogor and Cibodas, turtle conservatory in Pangumbahan beach, Ujung Genteng and the city forest park in Bandung: Tahura Juanda.