Museum Angkut + Movie Star Studio
in Batu, East Java
Museum Angkut + Movie Star Studio is an attractive transportation museum in Batu, East Java.
If you ever wonder how people in the past travel from one place to another, you will find the answer in this museum. Another plus point is some of its displays look like movie-sets, a great place for taking pictures!
There are two other attractions near Museum Angkut: Pasar Apung (Floating Market) and D'Topeng Kingdom Museum (Indonesia Art Heritage Museum). These three attractions share the same parking lot but they have different entrances and tickets.
Museum Angkut+ Movie Star Studio
Address:
Jl. Terusan Sultan Agung No.2, Batu, East Java.

Opening Hours:
12pm-8pm daily

Ticket:
Rp. 60,000 on weekdays
Rp. 80,000 on weekends and national holiday
Additional Charge: Rp.30,000/camera
Museum Angkut claims to be the Asia's first and biggest museum on transportation. The highlight of this museum is it uniquely displays various vehicles in several movie sets theme. Hence, the displays are spread among several buildings as well as outdoors.

Prior to exploring, there are a couple of things you should be aware of:

The opening hours are from 12pm-8pm, while other parks in JatimPark Group open at 10am until 6pm.
When you buy tickets, make sure you buy additional ticket for each camera you carry, except for cameras in your cell phones. I know it looks weird, since I never encounter anything like this in other places of interest.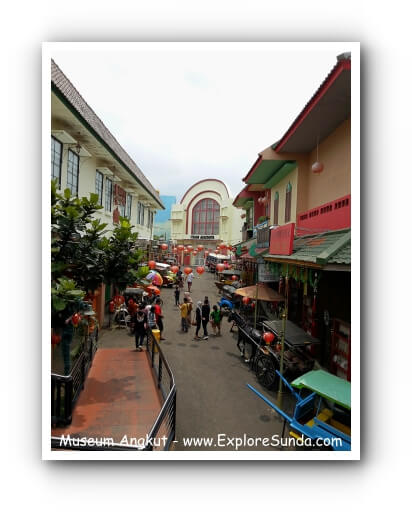 Once the park staff secured the ticket bracelet on your wrist, you will enter a three stories building.The first and second floor are open spaces where you will see various kinds of ground vehicles. There are many antique bicycles (I was surprised that electric bicycle was invented a long time ago), ancient horse carts and many classic cars, including the first model of car: the Ford T model. From the Ford T model to the brand new Hummer, you will find hundreds of classic cars in Museum Angkut.

Second floor of this building is displaying traditional vehicles such as becak, wheel cart, and rickshaw, as well as some interactive games about cars and airplanes. Several small airplanes are displayed on the roof of this building, hence, you have to take stairs to see them.

Once you exit from this building, you will walk in to the second stage of the museum: the movie sets display. The first set is the outdoor area that are decorated like the old town Batavia in 1800s. Thus, you will see cartwheels, becak and classic cars in front of the stores.

Next is the Gangster movie set, which represent Al Capoone's golden days. Then the European movie set comprises Italy, German, France, London, and Buckingham palace. Finally, you will pass the Hollywood movie set.

Each movie set are decorated with a specific timeline and the vehicles displayed there represent the era. That's make Museum Angkut as a great place to take pictures. I guess that is why you have to pay additional ticket for each camera you bring.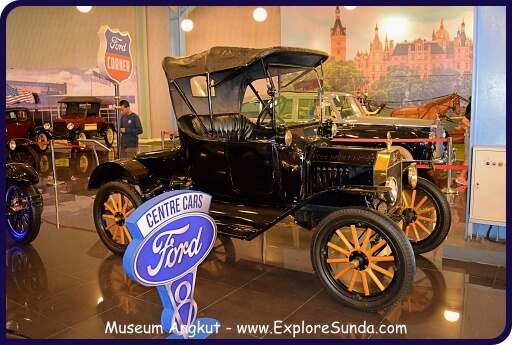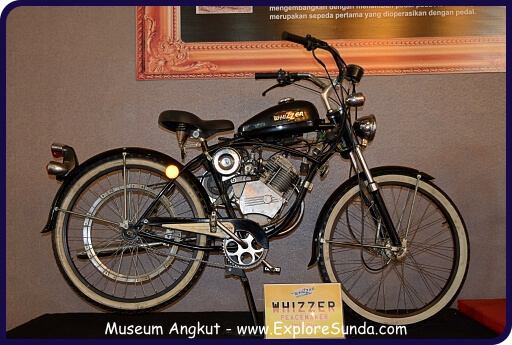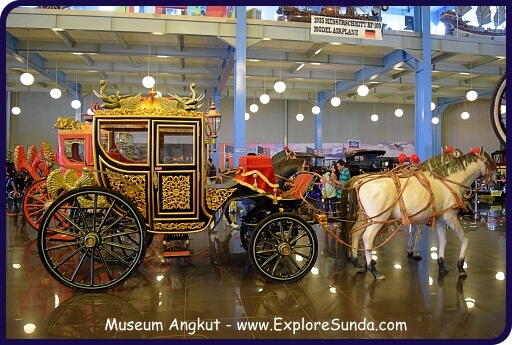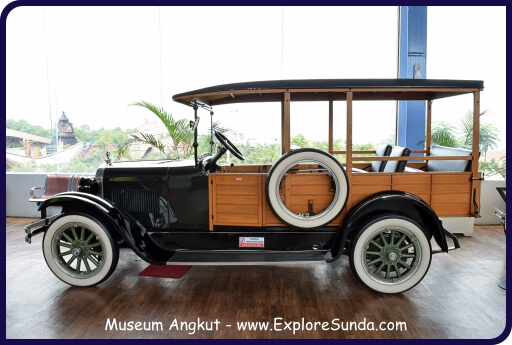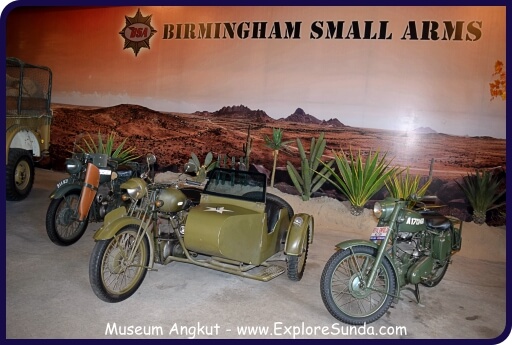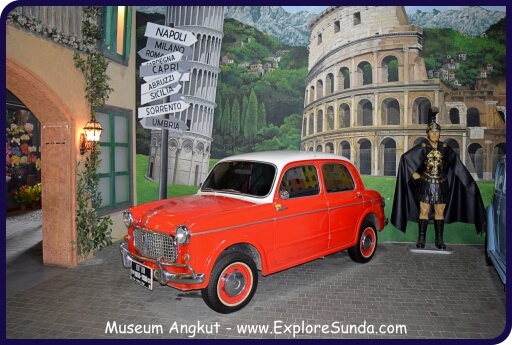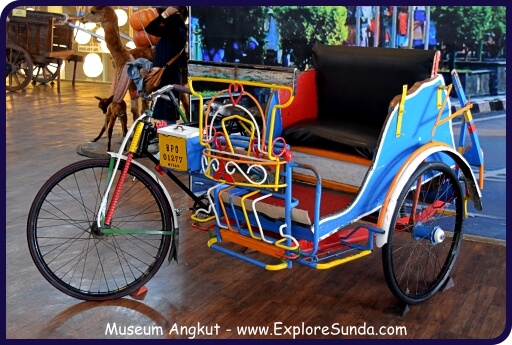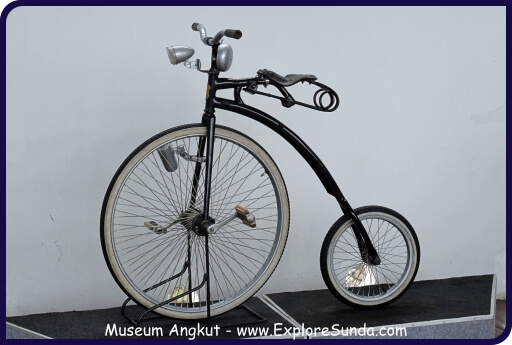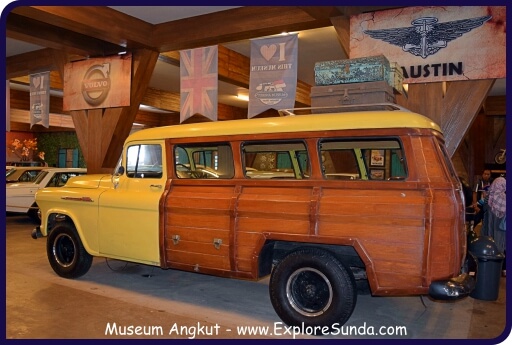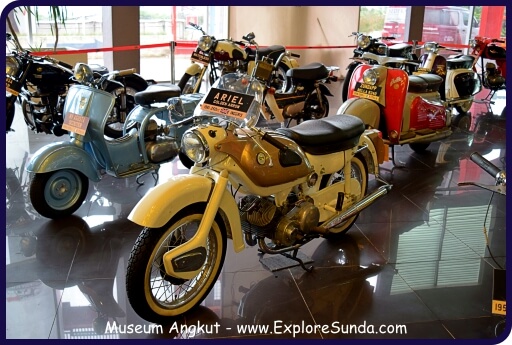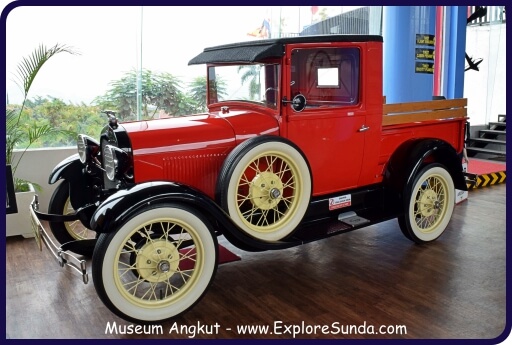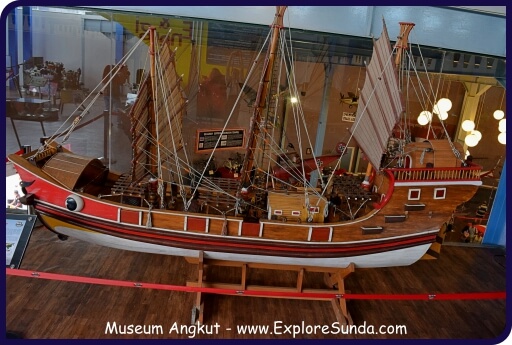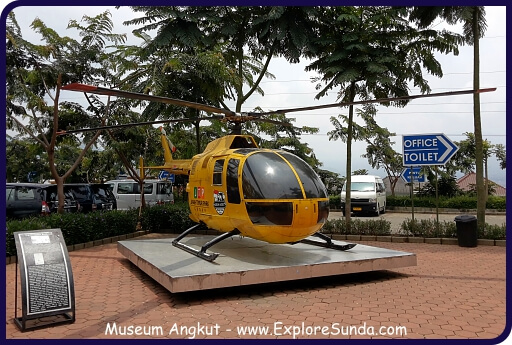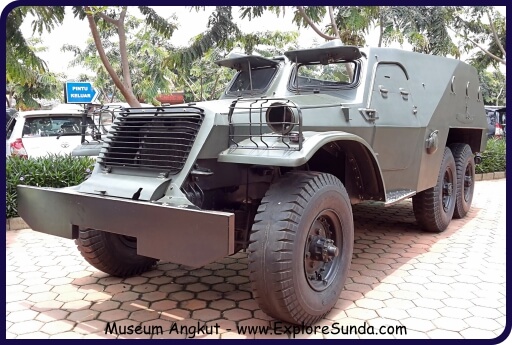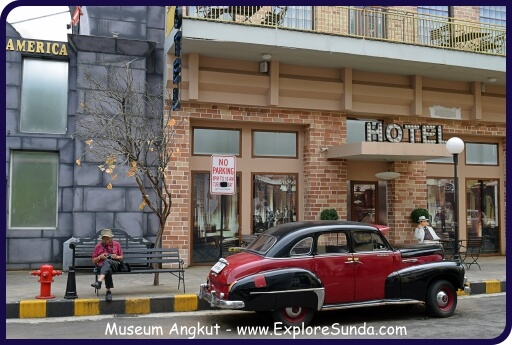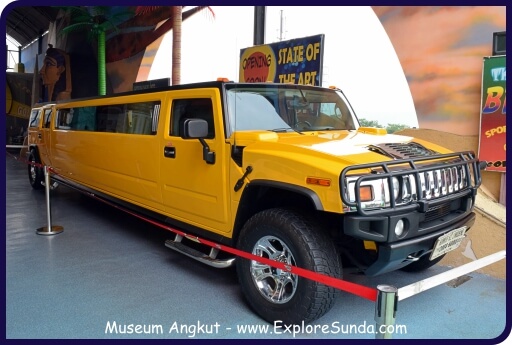 Pasar Apung (Floating Market)
Adjacent to Museum Angkut is a market called Pasar Apung (Floating Market). This place is on top of water. You can buy souvenirs and food here. Most of them are local, since Batu is a famous producer of snacks in East Java. The most interesting part is that some of the sellers are selling the foods from their boats! There are several small boats available on the pier, which you could borrow and row them by yourselves.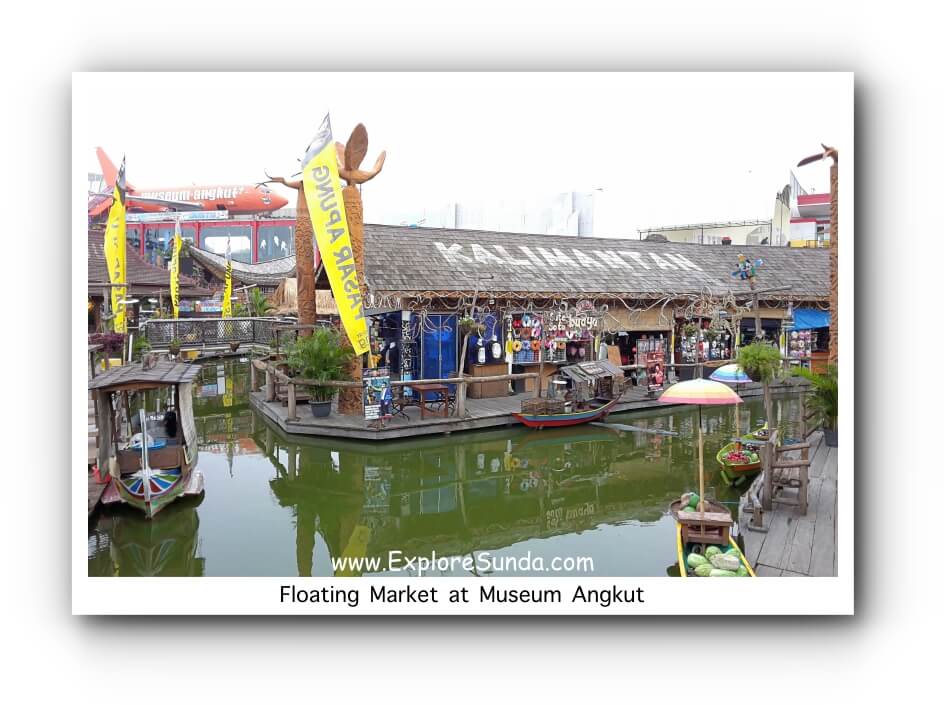 D'Topeng Kingdom Museum

In the center of Pasar Apung is a new museum called D'Topeng Kingdom. Topeng is an Indonesian word for mask. Mask dance is one of the famous Indonesian dances. As the name implies, this museum has huge collection of antique masks from all over Indonesia. Nowadays, the mask collection has reached more than 2,000 pieces and still counting! However, the collection of D'Topeng Kingdom is not limited to masks, since it is an Heritage Art Museum, where it displays various collections of Indonesia cultural heritage. Some of them are batik, wayang puppet, and keris.
---
Batu, a small town in East Java, has become a well known tourist destination. In addition to Museum Angkut + Movie Star Studio, Jatim Park Group has several theme parks in this area, such as Eco Green Park and Jatim Park 2 that is combined with Batu Secret Zoo and Museum Satwa.
Museum Angkut + Movie Star Studio
Jan 26, 23 03:00 AM

Explore Tangerang: where fun activities mix with the charm of an old town. Visit museum, have fun in World of Wonders and shopping mall, or stroll in the parks.

Jan 16, 23 10:11 PM

Visiting Bandung will never be the same without shopping in the famous Bandung Factory Outlet! Get to know the best shops here...

Jan 16, 23 01:33 AM

Besides gathering and having a picnic, what people look forward to doing in parks and gardens? Here are the five most popular things they want to do ...