Jawa Timur Park 2
Batu Secret Zoo - Museum Satwa
Jawa Timur Park 2 [shortened as Jatim Park 2] uniquely combines children rides with a zoo, a safari farm to feed several species of herbivores and a natural wildlife museum.
Batu Secret Zoo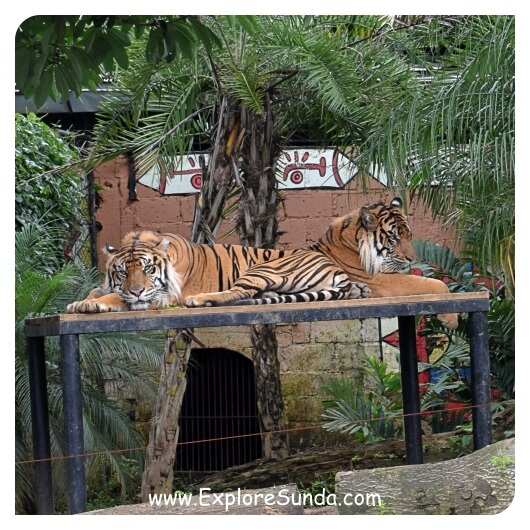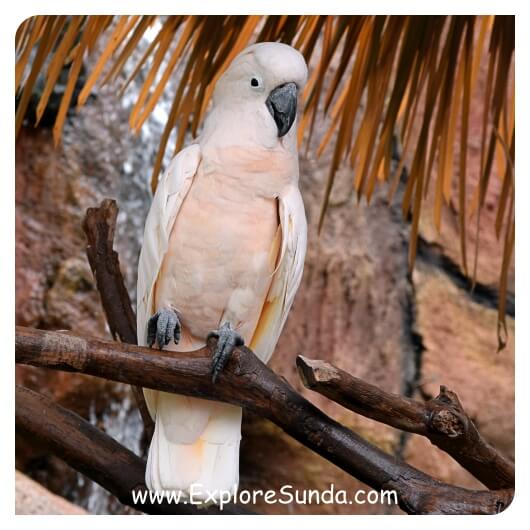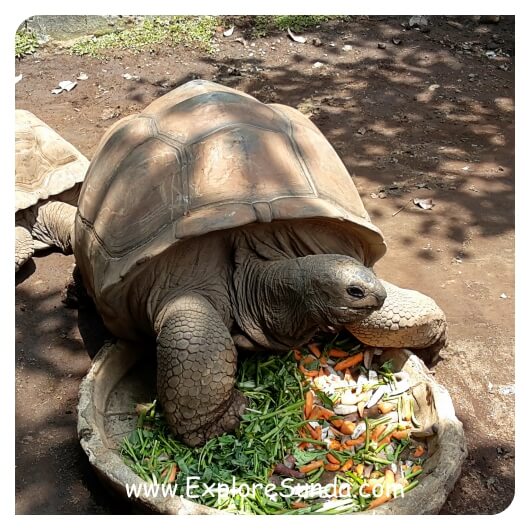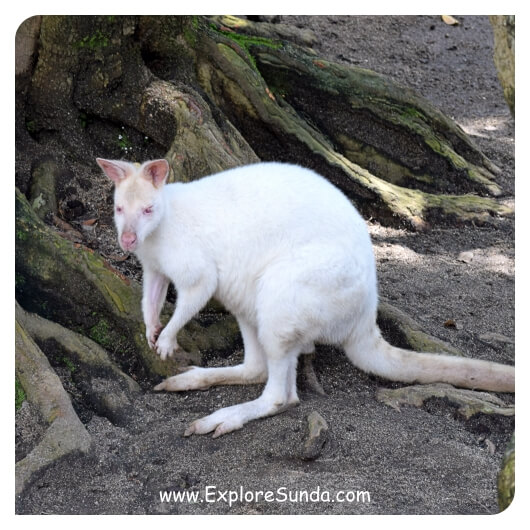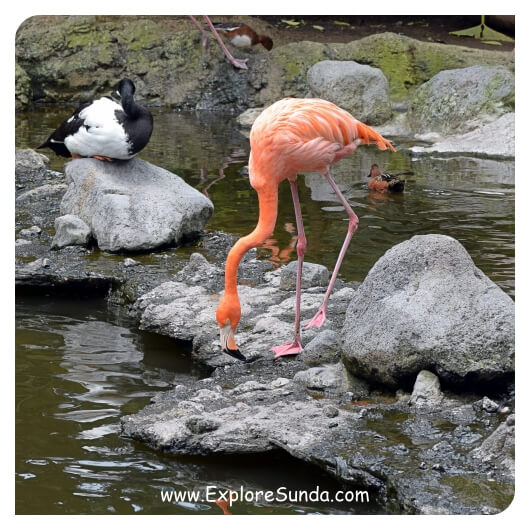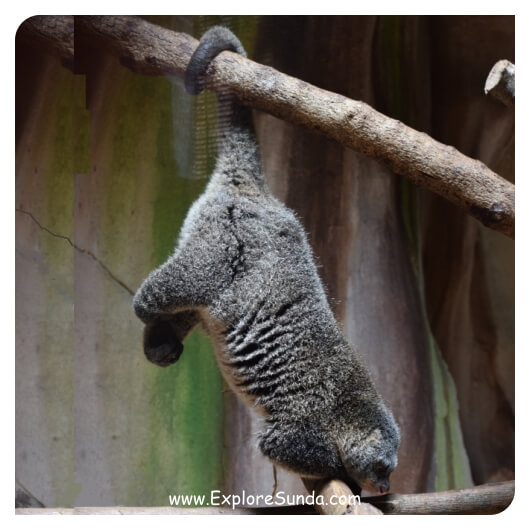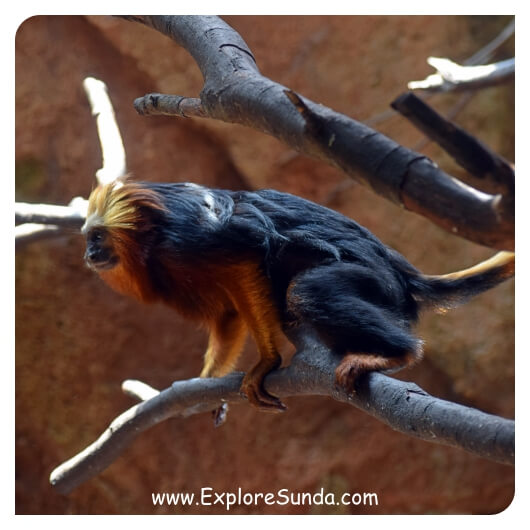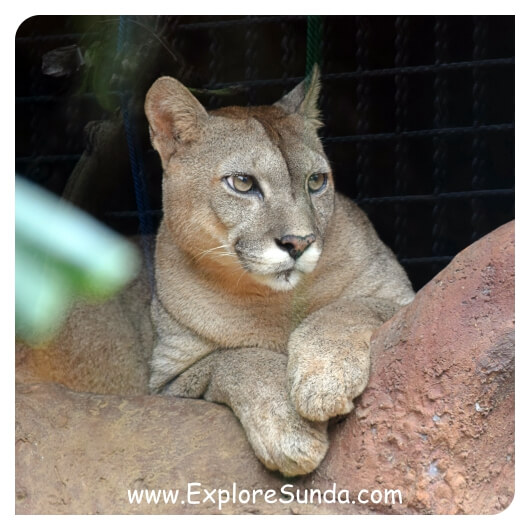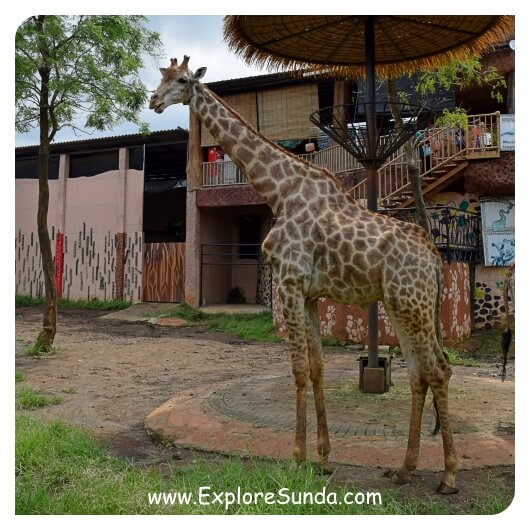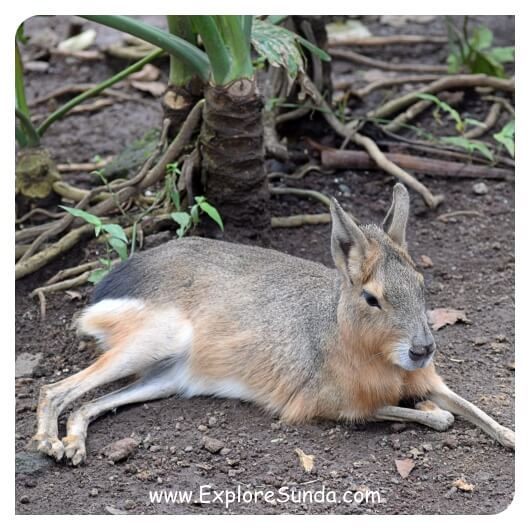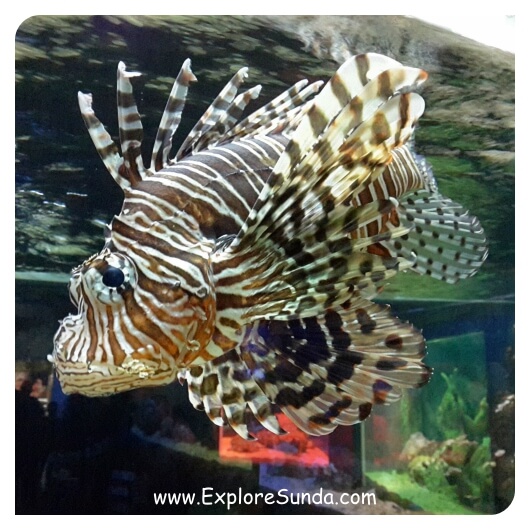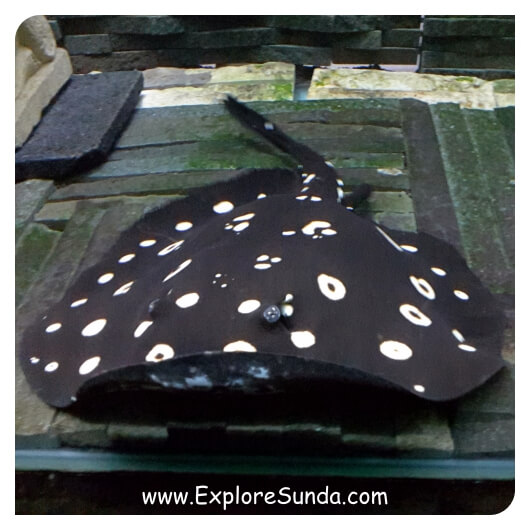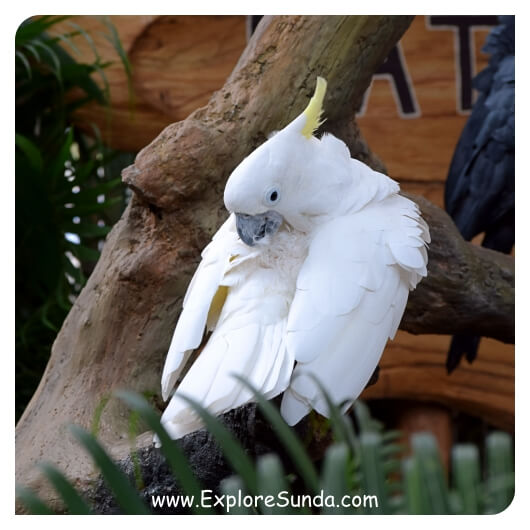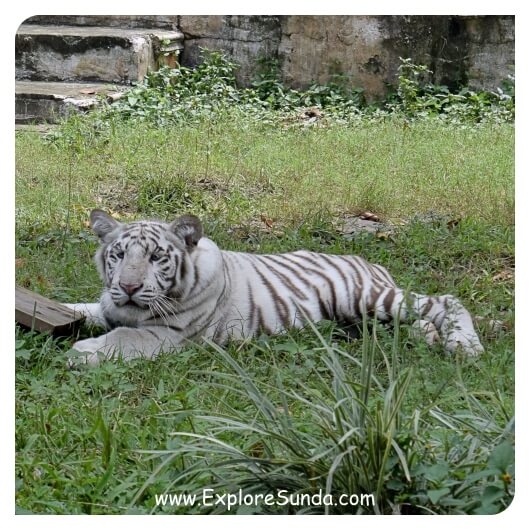 Opening Hours:
10am-6pm

Ticket:
Rp. 75,000
on weekdays
Rp. 105,000
on weekends and national holiday.

Address:
Jl. Oro-oro Ombo No 9 Kota Wisata Batu - East Java, Indonesia 65314

Upon entering Jawa Timur Park 2, you will first explore Batu Secret Zoo. Following the route, you will walk through Reptile Garden, Aquarium and many wild animals such as Aldabra tortoise, white kangaroo, zebra, various monkeys, birds, and binturong (bearcat).

Many of these animals are safe behind glass walls,  so the visitors will not be able to feed or distract them. The glass walls also insulate some of the smell :)

Although walking is the best option to explore this park thoroughly, sometimes it is not really a good idea when you travel with elders or young children, since this park is literally huge. Once inside the park, you have to follow the path until you reach the exit door. There is not any shortcut to be seen. Then, what's the option besides walking? Rent an e-bike :) The rental price is Rp 100,000 for 3 hours. It is a bit expensive, but an e-bike is fun to ride and you can travel faster. However, you might loss interest of details in the park, when you need to repeatedly park and get up from the e-bike to watch some animals.

It seems that the Savannah area is the last collection of Batu Secret Zoo, since the next attraction is Fantasy Land, where the rides and water park are located. Actually, you will see more of Batu Secret Zoo collection at the end of the park, especially the tigers and lions, after you finish exploring the children rides.

Being well maintained and has a wide collection of wild animals, Batu Secret Zoo is one of the best zoos in Indonesia. 

Jawa Timur Park 2 [Jatim Park 2]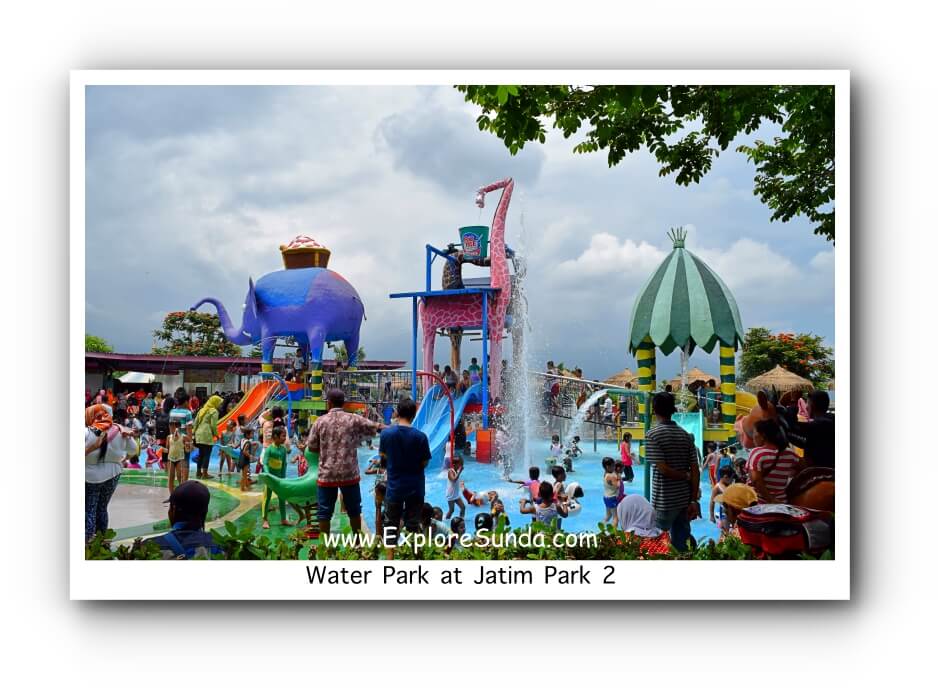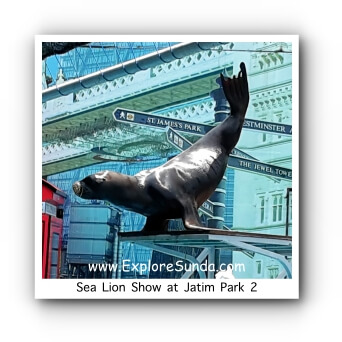 This name is mostly referred to the section of the rides and water park that are located at the back of Batu Secret Zoo. There are many rides you can join here, some of them are: carousel, bumper cars, roller coaster, horror house and a water park. There are approximately 40 rides here and they are all included in the ticket you pay up front, hence, you don't need to pay any additional tickets for these rides. It includes watching sea lion show :)

You also can take a rest and have a snack or lunch in the food courts that are scattered around the park.

One ride we, at the ExploreSunda.com, recommend is the Safari Farm ride located in the corner of Jawa Timur Park 2. The ride itself is free, but don't forget to buy carrots to feed the animals! You will sit in wagons pull up by a tractor. Then, you will pass herbivores such as hippopotamus, llama, camels, deer and ponies. Beware of the camels, because they can aggressively take your carrots away!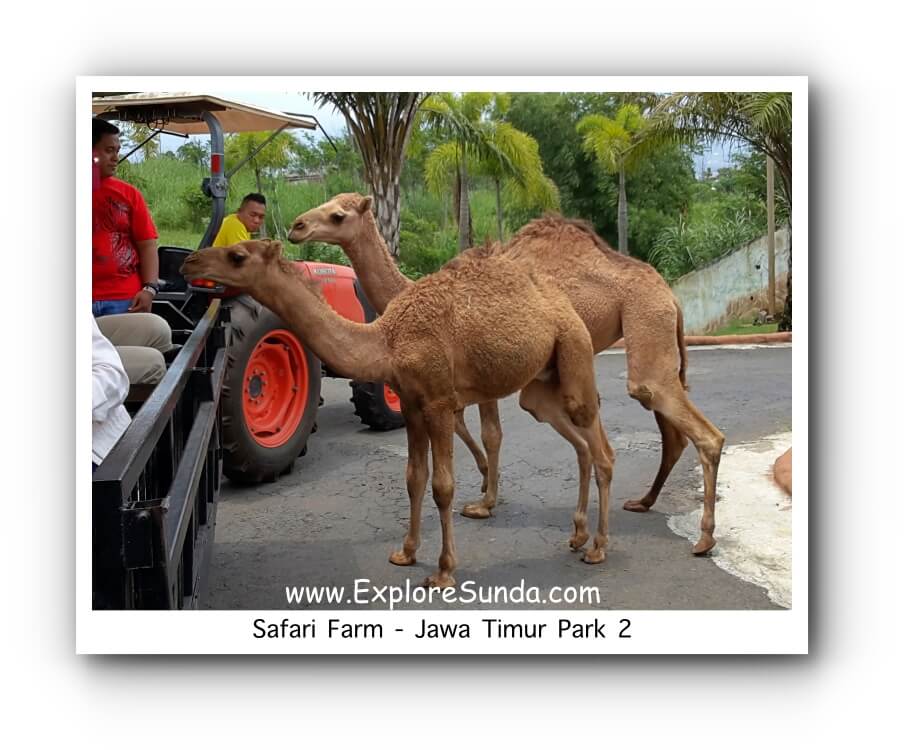 Museum Satwa - Natural Wildlife Museum
Museum Satwa resides in a grand building in the same complex of Jawa Timur Park 2. Its collection includes thousands of preserved animals. Most of them are displays in dioramas showing how they live in their natural habitats.

The collection ranges from big animals such as tiger and polar bear to rows of shells. The museum also displays replicas of prehistoric wildlife such as Apatosaurus, Tyrannosaurus-Rex, Stegosaurus, and Mammoth.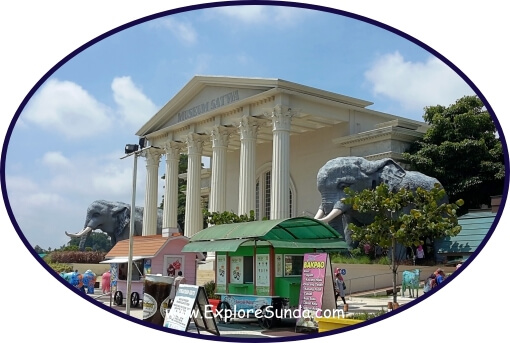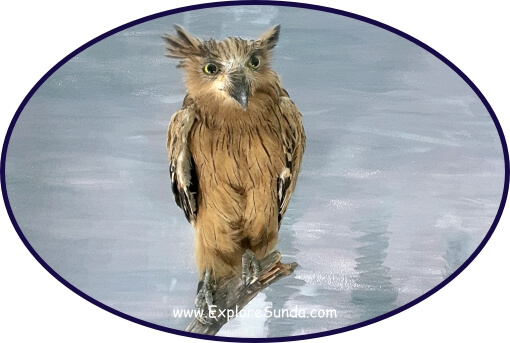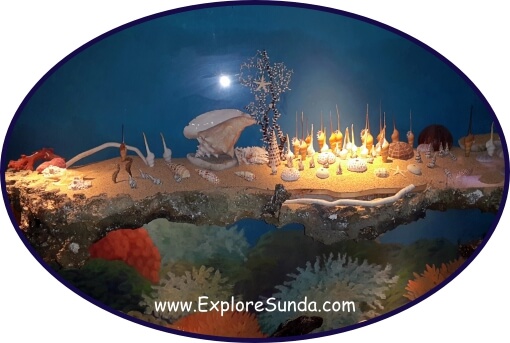 Although hotels scatter all over Batu, we might find a hotel within Jawa Timur Park 2 complex convenient. Plus, the backside of this hotel is facing Batu Secret Zoo. Hence, the hotel guests can see the wildlife from their room balconies. The hotel restaurant also has a big window facing the zoo, so it looks like the animals accompany the guests dining-in there. This hotel is called Pohon Inn.

Love this post? Why don't you save it in your favorite Pinterest board :)

If you are interested in observing wildlife, check out our pages: 

or visit other parks in Batu, Malang:

Jawa Timur Park 2, Batu Secret Zoo, Museum Satwa
Mar 14, 23 05:14 AM

Explore Mount Tangkuban Perahu in Cikole Lembang, Bandung. Easy access to see Kawah Ratu and a hike to Domas crater for a mud spa and boiling eggs!

Feb 27, 23 12:25 AM

Don't miss the opportunity to check out what's inside Bosscha, the one and only astronomical observatory in Indonesia! Find the schedule of guided tour here.

Feb 21, 23 01:37 AM

Where to go in Lembang? Amazingly, for a town so small, Lembang has many places of interest, from still-active craters to many beautiful parks. Check out our list of things to do in Lembang here.