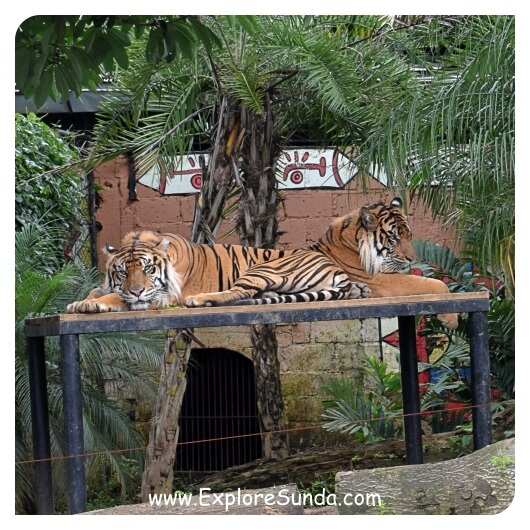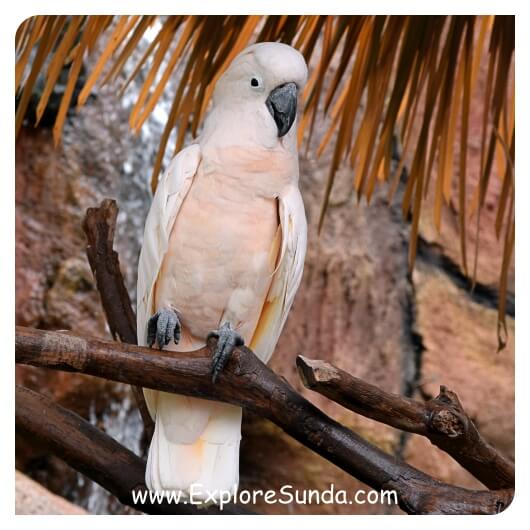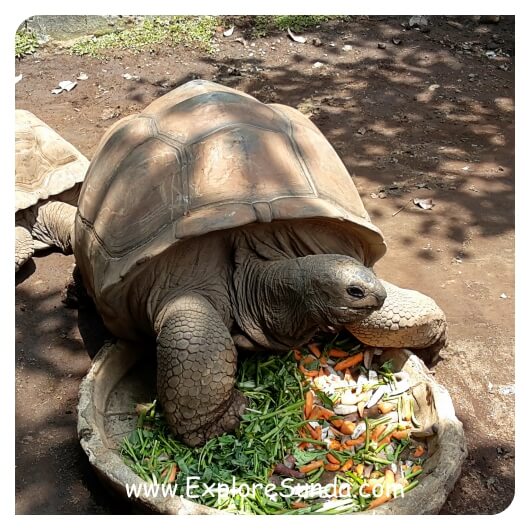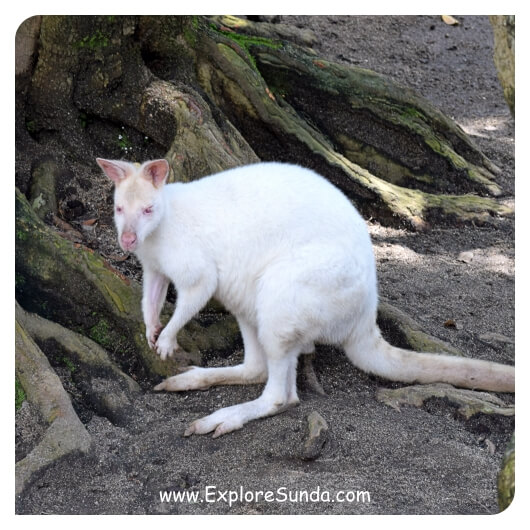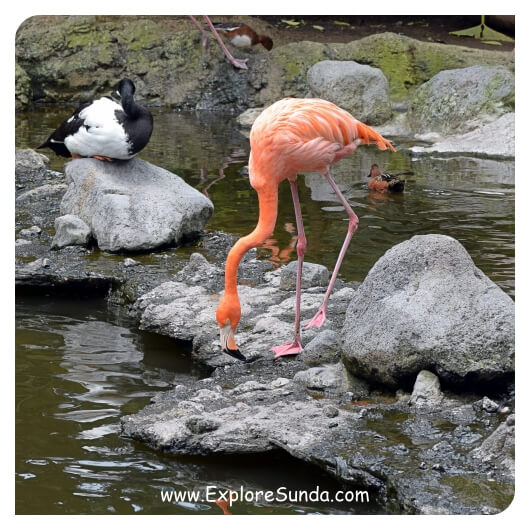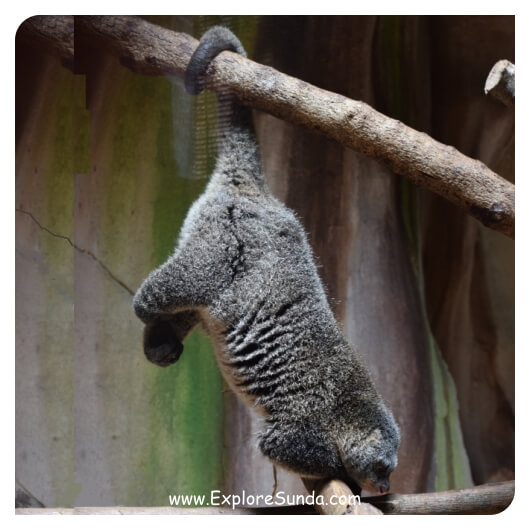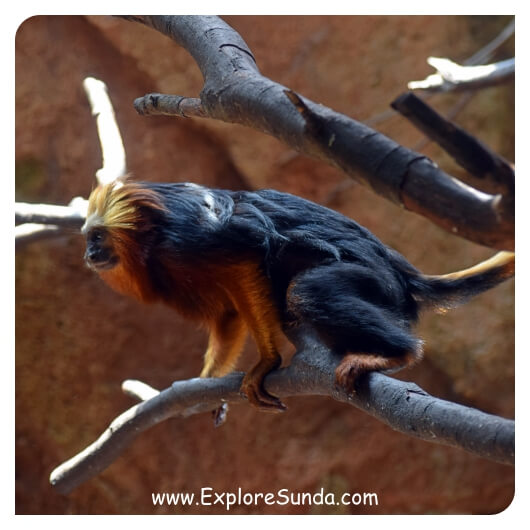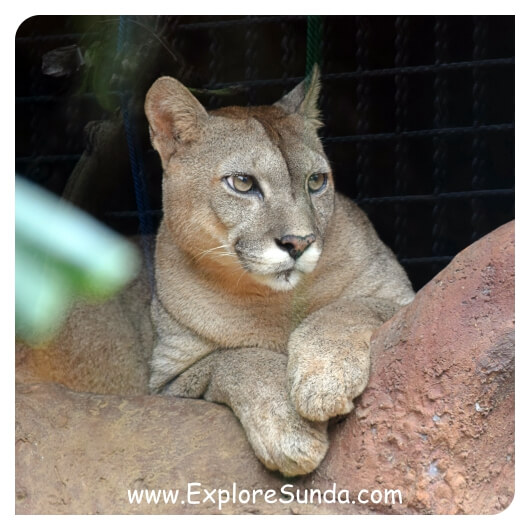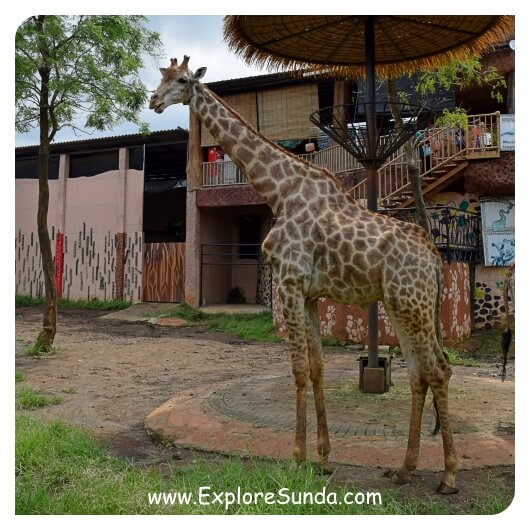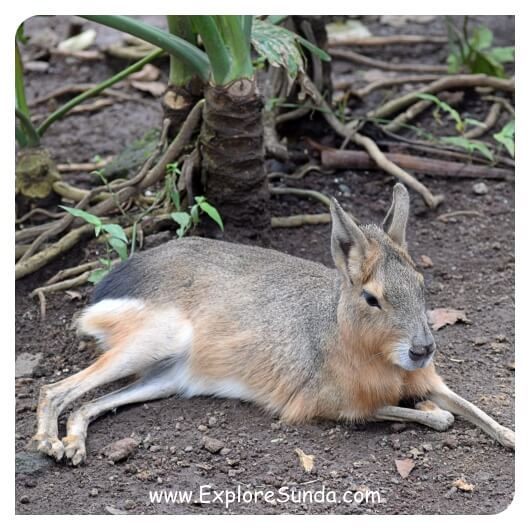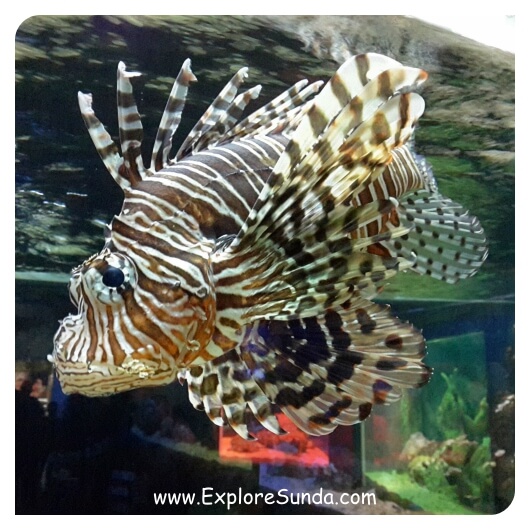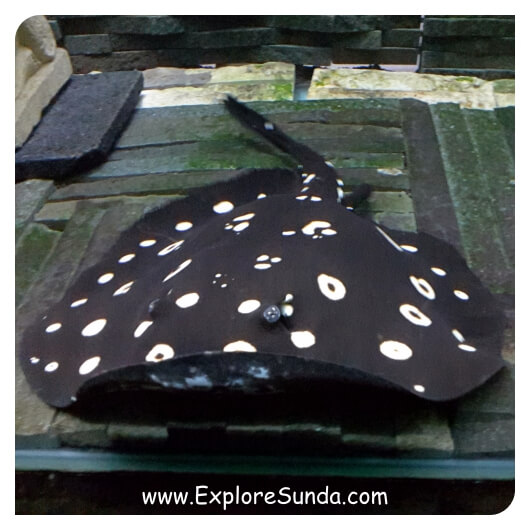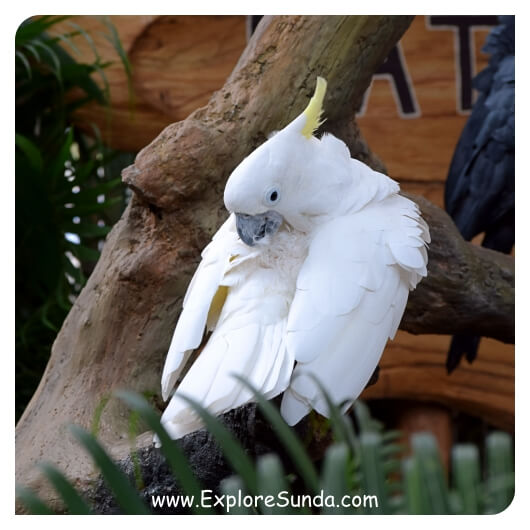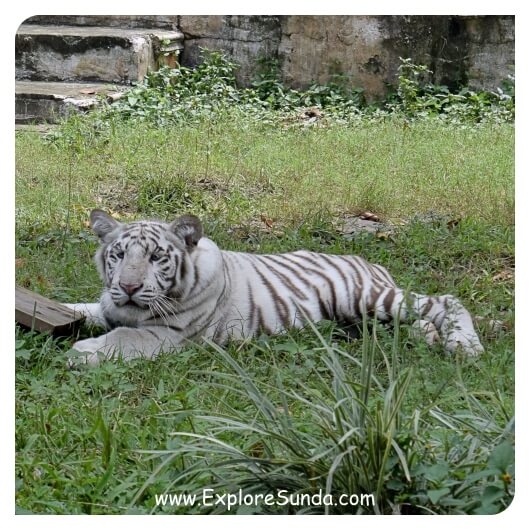 Opening Hours:
08.30 - 16.30 daily

Ticket to Jatim Park 2 + Eco Green Park:
Rp. 140,000
on weekdays
Rp. 170,000
on weekends and national holiday.

The first section of Jatim Park 2 is the Batu Secret Zoo. I like the way this zoo presents the wild animals. They are divided into several zones based on their origins and species. Their habitats are clean, and the animals are safe behind glass walls. Being well-maintained and has a vast collection of wild animals, Batu Secret Zoo is one of the best zoos in Indonesia.
The first zone is the Monkey World, where you will see many kinds of monkeys, such as Sumatran Surili and Mandrill. Nearby is the Lemur Kingdom. Batu Secret Zoo has six types of Lemurs, and you can interact with black lemurs, ring-tailed lemurs, red-ruffed lemurs, red-collared lemurs, and brown lemurs.
Continuing down the path will take you to an underground, where the Reptile Garden, the Nocturnal House, and the Aquarium are. Here, you will see many wild animals such as the Aldabra and Sulcata tortoise, blue-tail monitor, komodo dragon, various snakes, long-beaked echidna, Binturong (bearcat), Tarsius, piranha, shark, stingray, and eel.
Next is an African-themed zone called Savannah, a wooden corridor with its two sides covered with glass walls. They are habitats for big animals from Africa, such as zebra, giant sable antelope, scimitar-horned oryx, deer, and gemsbok. They are all safe behind glass walls, so the visitors will not be able to feed or distract them. The glass walls also insulate some of the smell :) This zone ends with the elephant habitats.
Although walking is the best option to explore Jatim Park 2 thoroughly, sometimes it is not a good idea when you travel with elders or young children since this park is literally huge. Once inside the park, you can only follow the path until you reach the exit door. There is not any shortcut to be seen. Then, what is the option besides walking? Rent an e-bike! The rental price is Rp 150,000 for 3 hours. It is a bit expensive, but an e-bike is fun to ride, and you can travel faster. However, you might lose interest in the details of the park because you need to repeatedly park and get up from the e-bike to see animals.
After the Savannah zone, the Batu Secret Zoo is interspersed with the Fantasy Land water park and Happy Land rides, especially the Baby Zoo, the sea lion show, and the Safari Farm.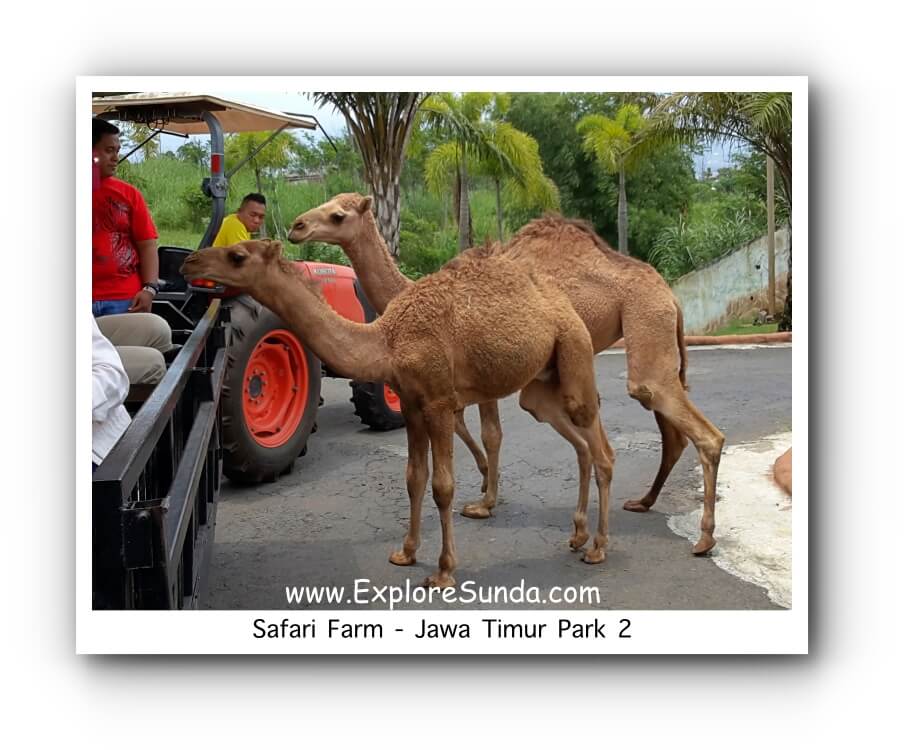 Feeding camels with carrots at the Safari Farm in Jatim Park 2.
Safari Farm ride located at the back of Jawa Timur Park 2. This ride is free, but don't forget to buy carrots to feed the animals! You will ride in wagons pulled up by a tractor to see herbivores such as hippopotamus, llamas, camels, deer, and ponies. Watch out for the camels because they can aggressively take your carrots away!
The Safari Farm is not the only place you can feed animals. You also can feed birds, giraffes, White Rhinos, and lions in their habitats.
How about taking a boat ride? The River Adventure boat ride will circle Monkey Island to see Orang Utan and Javan Gibbon. Many pelicans live in this river, so don't forget to buy food to feed them :)
The last habitat in the Batu Secret Zoo is the Tiger Land, where Sumatran tigers, Siberian tigers, White Bengal tigers, African lions, and White Lions live.