MRT Jakarta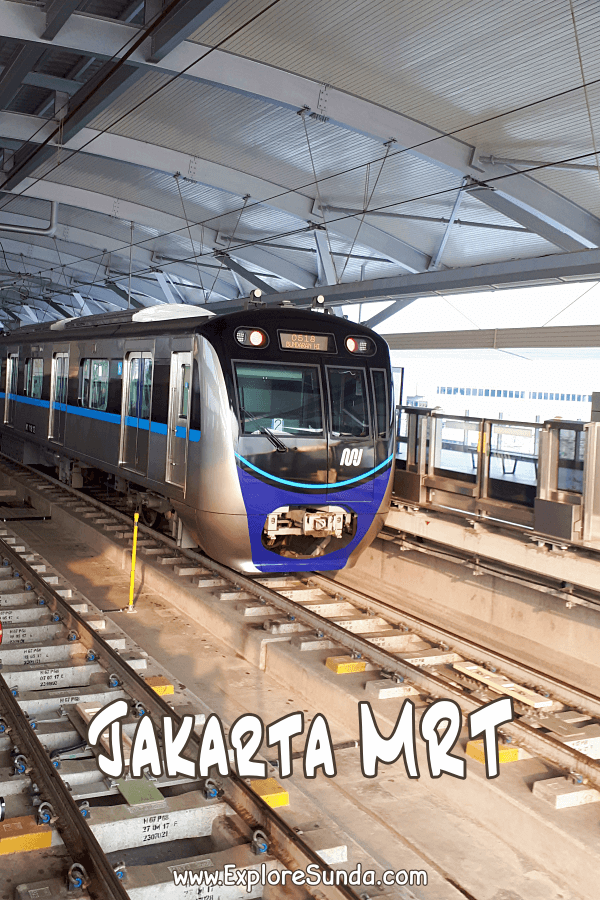 The newest public transportation in Jakarta, the MRT Jakarta (Mass Rapid Transit Jakarta), has commenced its operation in March 2019.  
For years many people said it is impossible to have a subway in Jakarta due to the flood that usually submerges some areas of Jakarta during the peak of rainy season. But now we are proud to have the MRT and hope that it will reduce the traffic jam.
Do you know?

The MRT Jakarta is named Ratangga. It is an ancient Javanese word for a chariot.
The first phase of MRT in Jakarta starts from Lebak Bulus in South Jakarta to Bundaran HI in Central Jakarta. This route has 13 MRT stations, six of them are underground while the rest are elevated above the streets. 
The next phase will connect Bundaran HI to Jakarta Kota until Ancol. Then the east-west corridor from Cikarang to Balaraja Tangerang will be started.
So, being a new public transportation in Jakarta and the only one in Indonesia, of course we must try MRT Jakarta! :)

Our Experience Using MRT Jakarta

Our MRT ride started at Bundaran HI and stopped at Lebak Bulus. This ride cost us Rp. 14,000. The good thing is Trans Jakarta bus stops are connected to MRT stations, so it looked like we only walked in one long corridor to change the mode of public transportations :)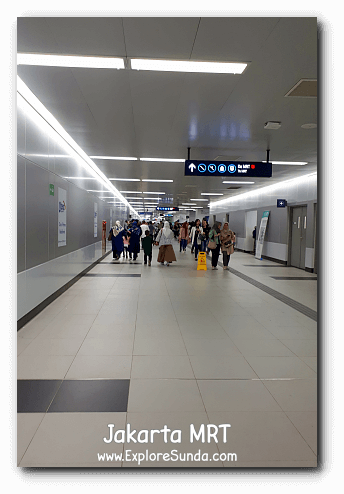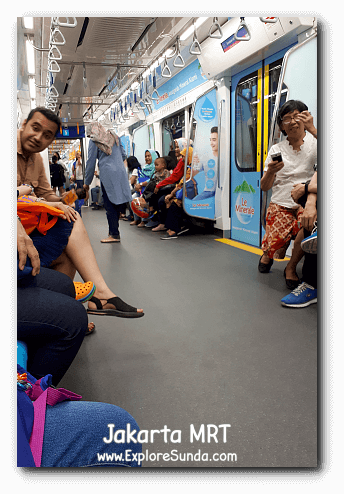 Being new, all of MRT Jakarta stations look clean and spacious, except when we used the toilets. Considering the MRT Jakarta carries thousands of passengers every hour, 1 toilet with 4 stalls in each station is very insufficient. The one in Bundaran HI has a long queue, we can see it from afar. The one in Lebak Bulus station has 2 out of service stalls (can you believe it being new and already out of service?) while the remaining two stalls are filthy. 
On the other hand, the trains are very clean, since the passengers are not allowed to eat and drink inside the MRT. Hence, the trains are sparkling clean without any spot on the seats and walls. I really hope they maintain the cleanliness throughout the years to come.
It was mentioned that the top speed in the elevated sections is 80 km/h and 100km/h in the underground sections. Hence, it takes less than 2 minutes from one station to the next one. The MRT arrives every 5 to 10 minutes, so I would say that MRT is the most efficient public transportation in Jakarta today. 
Since we got in the MRT Jakarta before rush hours, the MRT is not full. Hence, riding MRT Jakarta is really comfortable.
How to Buy MRT Jakarta Ticket?

MRT Jakarta uses a prepaid card as the ticket. You tap it to open the gate. When the machine recognizes your card, you can read the balance in your card. Since you have to tap the card again on the way out, make sure the balance is sufficient to cover the ticket.
Now, which prepaid card you can use to pay the MRT Jakarta fare?
First, you can buy the MRT ticket card called Jelajah in the ticket counter or vending machines inside any MRT Jakarta station. You can choose to buy single trip or multiple trips. The multiple trips card can be topped up and used for many times.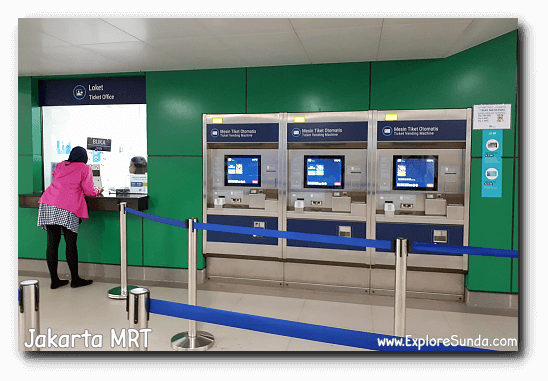 Another option is you use prepaid cards issued by leading banks in Indonesia. There are e-money and e-toll card from Mandiri Bank, TapCash from BNI, Brizzi from BRI, Flazz from BCA, and JakCard from Bank DKI. The ones you see here is the look of the basic card, while in reality there are endless varieties of the cards, from Chinese zodiacs to superhero from DC and Marvel. The most important thing is make sure there is a mention of flazz, e-money, e-toll, brizzi, TapCash or JakCard in front of the prepaid card.
In my opinion, it is much more practical to have one of the prepaid cards from these leading banks. They can be used to pay for many other things, such as food, drinks, parking, and toll fares. The simplest way to top them up is to go to mini market such as Alfamart and Indomaret, which you can easily find everywhere, from the crowded downtown to remote areas. 
Although JakCard from Bank DKI can't be used for shopping, some places of interest such as Ragunan Zoo and Monas use JakCard to pay for their tickets.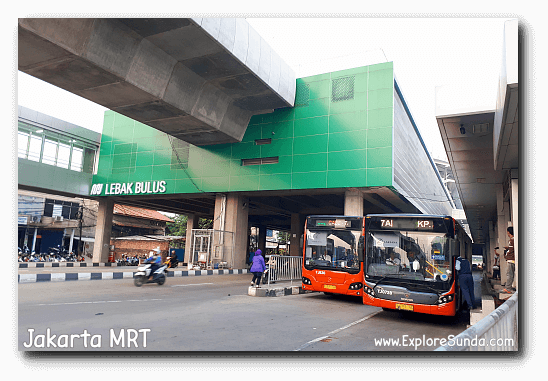 Bundaran HI is definitely the center of attractions in Jakarta. The Bundaran HI MRT station is right across Plaza Indonesia, EX, and Grand Indonesia, they are all prominent shopping malls in Jakarta. You can take a short ride with TransJakarta bus to Monas (the National Monument of Indonesia), and Museum Gajah, the National Museum of Indonesia. 

May 23, 23 04:28 AM

Planning to travel to Jakarta? Find the tips on traveling to Jakarta, getting around Jakarta, history, and frequently asked questions here ...

May 22, 23 11:28 PM

Get all the information on Jakarta airport train here: the train stations, how much the ticket cost, and how to buy tickets.

May 19, 23 03:36 AM

Get the best view of Malabar tea plantation, Situ Cileunca, and Pangalengan Bandung from Nimo Highland!