Dusun Bambu
Cisarua - Lembang - Bandung
Dusun Bambu is located in Cisarua, a village between Lembang and Bandung. The GPS Coordinate are 6°47'20.0"S 107°34'51.6"E.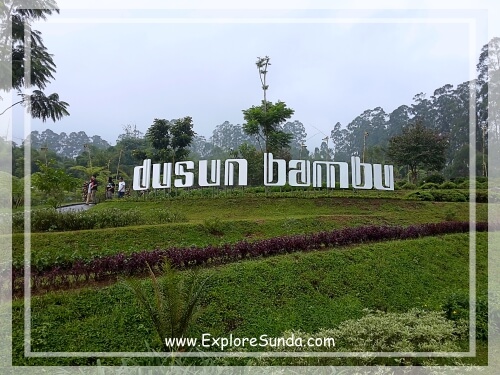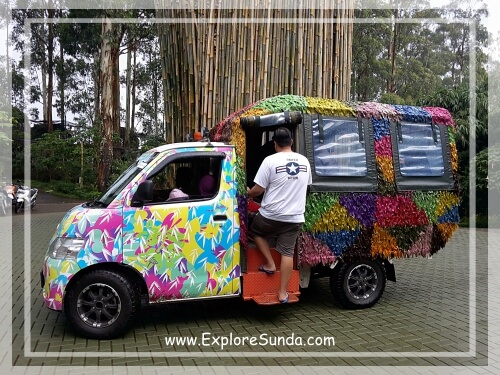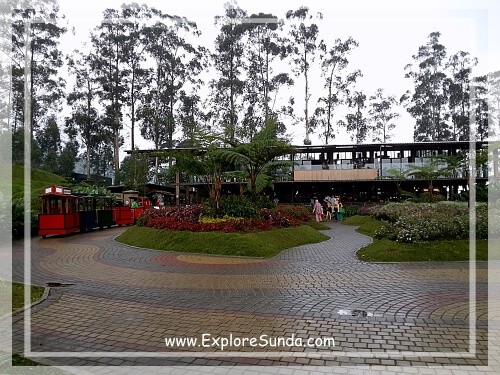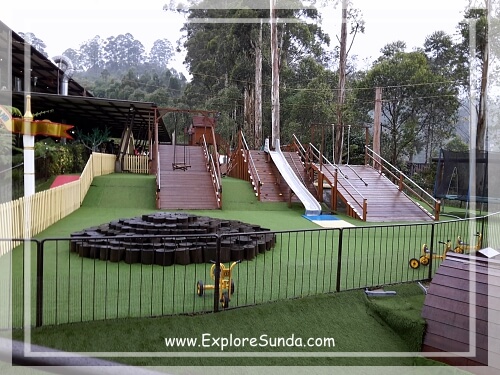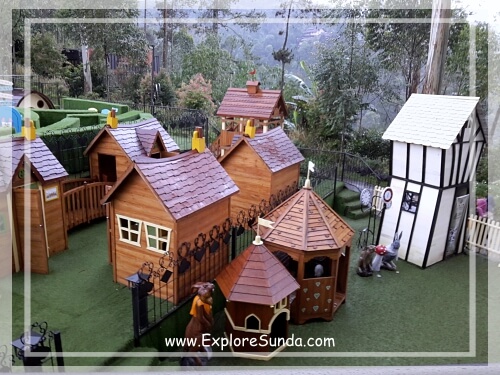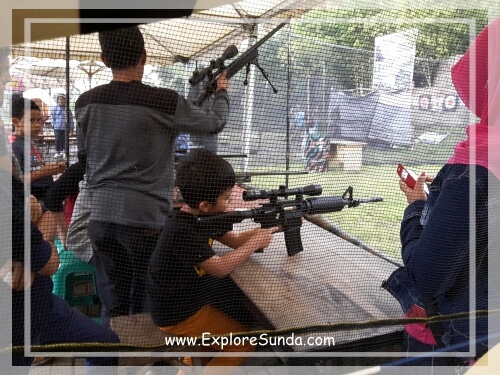 What is Dusun Bambu?
Entrance Fee:
Rp. 15,000/person
Rp. 15,000/car

Dusun Bambu expresses itself as a family leisure park. It has restaurants and a foodcourt, places to stay overnight either in cottages or premium tents, and lots of outdoor activities.

Upon entering the gate, there will be two parking lots, make sure you remember where you park: P1 or P2, since these two parking lot are far from each other. Then, we take a short walk and queue at the ticket booth.

Similar to other parks in Lembang, first we have to pay entrance fee upon entering this park. Then, on the exit gate we can exchange 1 ticket for a bottle of mineral water, or 2 tickets for 1 plant.

Once tickets are ready, we just need to wait for the shuttle to take us uphill to the center of activities. It is only a short ride though, less than 5 minutes.

Then, we will arrive at the main building where the restaurant and a food court resides. We can relax and dine here looking out a beautiful garden. Visitors love to stroll as well as taking pictures here.

As I mentioned before, this park offers many outdoor activities. Some of them are:

Shooting ranges for archery, rifle (not the real ones), and the latest one is sumpit (blowpipe)
Bicycle rental
Trampoline
Paint Ball

We will find them at the end of the garden after crossing a creek. The ticket price for each activity varies and there is not any one day ticket that covers them all.

Further up, there is a small strawberry farm where we can do strawberry picking by ourselves. As usual, we get a basket then we are set to pick any strawberries we want. We don't pay any ticket for this strawberry picking activity, we just need to buy the strawberries that we picked.

Still further up from the strawberry farm, at the corner of the park, we will find an ATV tracks. The ATV ride is rather challenging, especially after the rain. The muddy tracks are really tricky and slippery. Often the staffs have to help pushing the ATV. It's so fun though, just get ready to be dirty, the tires will splash mud all over you :)

Smaller children also can have fun in the children playground, located right next to Pasar Khatulistiwa in main building. Children can run around, climb, slide, walk on the bridge, and crawl in the tunnel. It also has a labyrinth and rabbit houses. The houses are cute and bunnies reside in each of these houses.

Overall, Dusun Bambu is a fun place for a family spending time and play together. They even provide wheelchairs for senior visitors. However, the wheelchairs have limited access since the ramp is only available near the market place (Pasar Khatulistiwa).
Don't forget to check out other parks while you are in Lembang: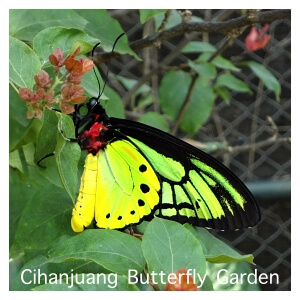 Sunda > Lembang > Dusun Bambu