Istana Panda
at Taman Safari Indonesia - Cisarua
Taman Safari Indonesia (TSI) in Cisarua Puncak, Bogor, welcomes its newest member: a couple of giant pandas, a 10 years loan from the government of the People's Republic of China.
Since their arrival in the late of September 2017, people are eager to see them.
These 2 pandas were born in 2010, the male is Chai Tao and the female is Hu Chun. Once they have settled down and adapted well to their new environment, TSI will try to breed them, hopefully starting 2018.

Visiting Panda Palace at Taman Safari Indonesia Cisarua
Ticket:
Daytime TSI incl. Panda
Domestic:
< 5 years Rp.210,000
> 6 years Rp. 230,000

International:
< 5 years Rp. 310,000
> 6 years Rp. 350,000

There are three types of ticket offered by TSI:
- Daytime TSI tickets including panda
- Daytime TSI tickets excluding panda
- Night safari on weekends

Therefore, make sure you buy tickets including panda in the ticket booth at the entrance gate. You still can buy separate panda ticket inside TSI but it will be more expensive than the combo ticket.

We can explore safari journeys and other places first, but we, at the ExploreSunda.com, recommend to go to Panda Palace first. It is located at the far end of TSI, we park our car at parking lot D, near Safari train terminal D or Cowboy Show.

Then, we take a panda shuttle bus to go further uphill. We will see various bamboo planted along the way. Some of them are special food for the giant panda.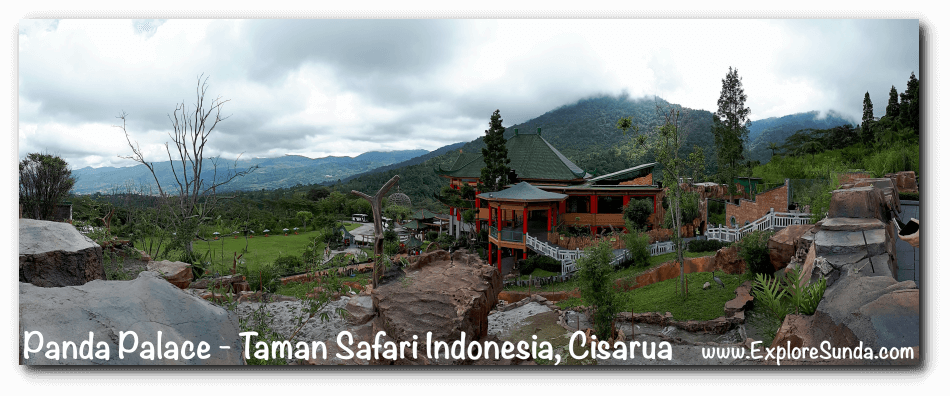 The home of the two giant pandas in TSI is called Istana Panda (Panda Palace). It is approximately 1,800 meters above sea level. It is on the slope of the famous mount Pangrango. The climate is cool with lots of cold wind and the mist is often clouded the area. It is a very beautiful and peaceful place.

The palace is a three storey building that was designed as a classic Chinese palace. The first floor is designated as a souvenir shop. As you can imagine, almost all of the merchandise there are related to panda :)

The second floor is a food court with various asian foods, such as dim sum, noodle, bento as well as rice set of Indonesian food. A small part of the dining room is in front of the glass wall of Hu Chun's external habitat. Unfortunately, it is a closed area, we are not sure who has the privilege to sit there.
The third floor is the area where we will be introduced to the giant panda, starting with the map of China showing where they came from, panda's diet and habit. Then, we will be escorted to an auditorium to watch a short movie about the journey of these 2 pandas from their natural habitat in Wolong Nature Reserve and fly from Chengdu to Jakarta.

At the end of the movie, the left curtain is opened, revealing the indoor habitat of Cai Tao and Hu Chun. Since Panda is a solitary animal, they have separate rooms, both indoor and outdoor habitats. All of these four habitats have glass walls, so we can observe these two pandas on their daily actions.

Do you know?
Giant Panda never takes a bath nor swim. Whenever they feel too warm, they will soak their bottom in the pond.

When we visited these giant panda in the mid December 2017, both Cai Tao and Hu Chun were in the outdoor habitats. Hu Chun was taking a long nap then had a lunch while Cai Tao ate and played. They are so cute :)
In addition to the 2 giant pandas, the Panda Palace also has separate habitats for other animals from China, such as the golden pheasants, takin, and red panda.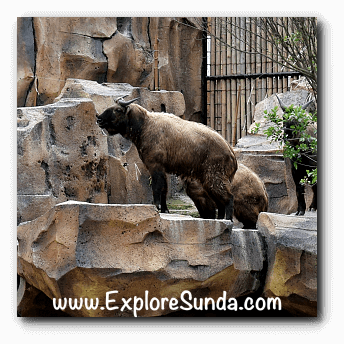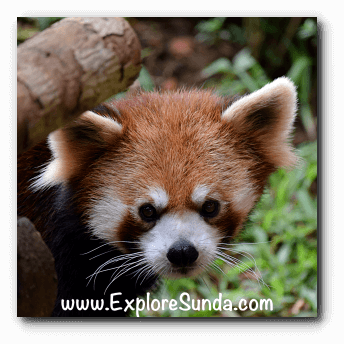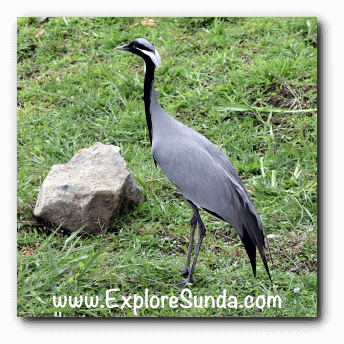 You also can ride ponies or camels, although it is only a short track.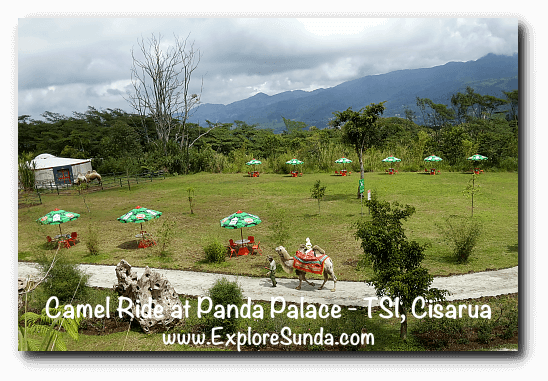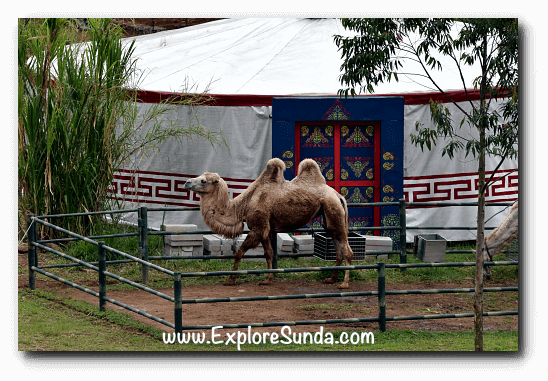 Taman Safari Indonesia has the largest collection of wild animals in Indonesia, which is spread in Java and Bali. Some of them are: