Pangandaran Vicinity
Explore Beautiful Beaches and Canyon Nearby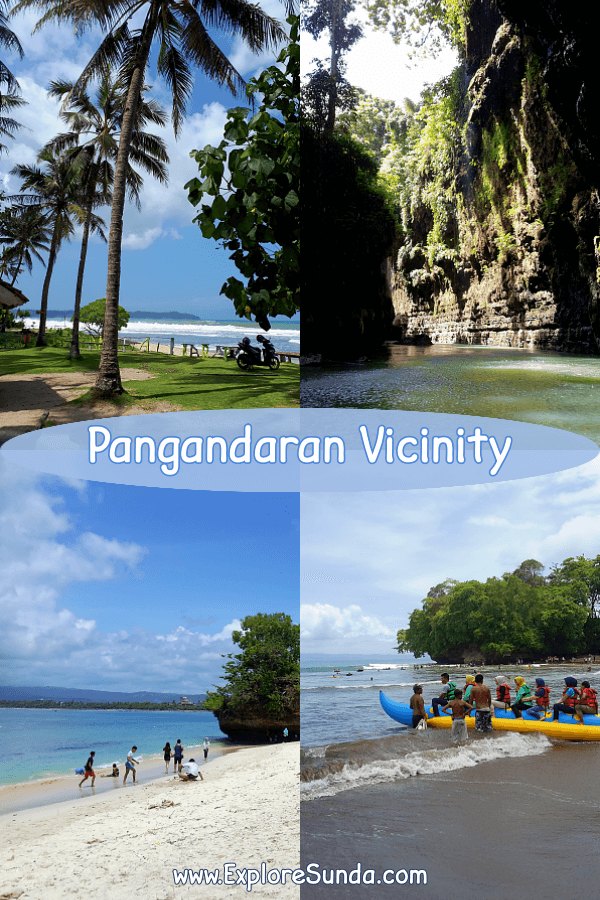 Since Pangandaran is one of the most sought after holiday destinations in the land of Sunda, over the years the beauty of the surrounding areas are discovered, so they are also developed into tourist attractions. 
Although they are not as developed as Pangandaran-beach, some already have sufficient facilities such as hotels, guest houses, and eateries. At the very least they have clean bathrooms for rent. 
Although many of them are beaches, each of them is different. Continue reading to find out what's so special about them :)
1. Batu Karas Beach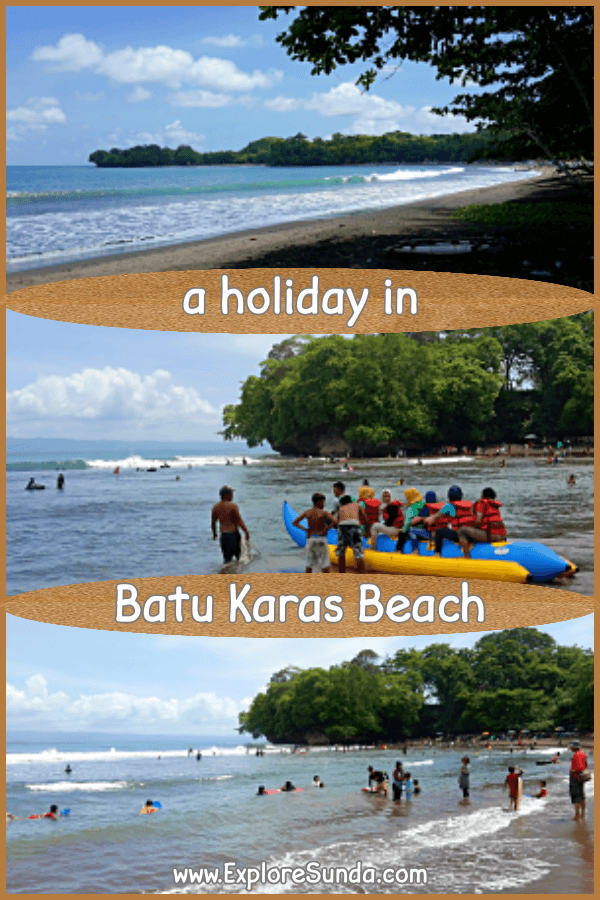 In recent years Batu Karas beach gains its popularity, especially among the surfers. Hence, you don't have to worry about accommodations anymore. There are plenty of accommodations there, from youth hostels, guest houses to the various stars of hotels.
Continue reading Batu Karas beach ...
2. Green Canyon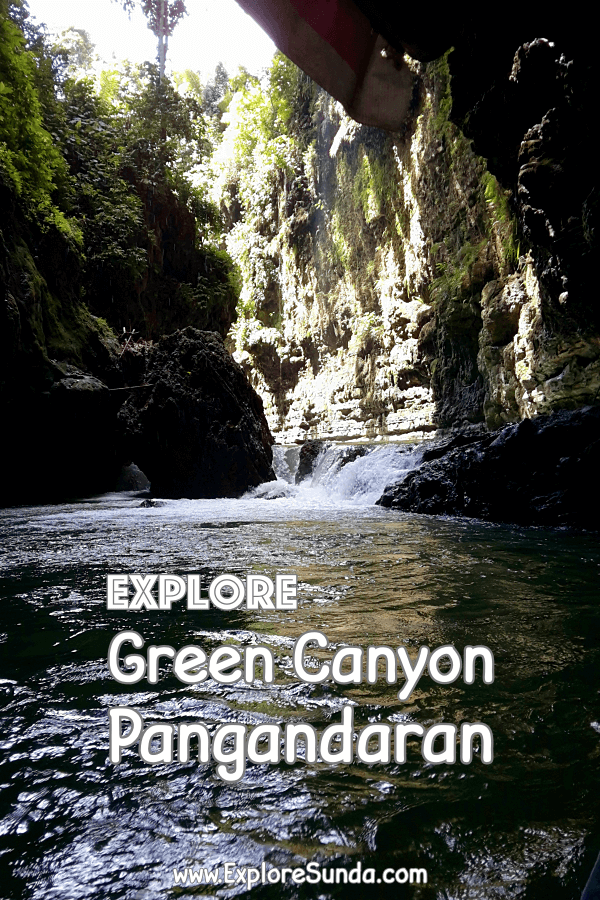 Green Canyon is one of the best nature wonders in Sunda. You have to hire a boat to cruise Cijulang river to enjoy the amazing view of the canyon. Don't miss this one of a kind experience.
Continue reading Green Canyon ...
3. Batu Hiu

Due to its strong current of the south ocean, there are many unusual shape of rocks around Pangandaran. There are many big rocks protrude in the sea and you can see them from the cliff. The local people named the rocks based on their shape. The popular one is Batu Hiu (Shark Stone). Unfortunately, the ticket is as expensive as ticket to Pangandaran beach, although you will spend much shorter time here. 

4. Karapyak Beach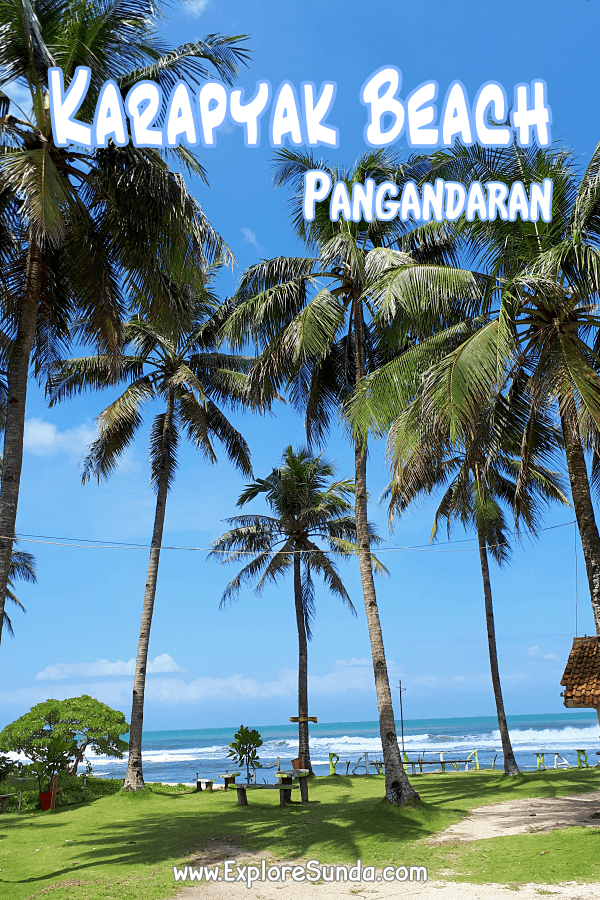 Karapyak beach is a beautiful beach in Pangandaran vicinity. It has strong waves and a combination of steep cliffs and beach along the shore.
Continue reading on Karapyak beach ...
5. Pananjung Nature Reserve in Pangandaran

At the end of Pangandaran peninsula lays a nature reserve called Pananjung, habitats for bull, bat, deer, and monkeys. You could take a guided tour to the bull feeding place, but don't expect too much. Often the bulls do not want to come there, perhaps they are too afraid to see human. On the other hand, it is easy to find deer and monkeys on the beach, outside of the nature reserve. 

People are already used to them, so they don't disturb each other. However, please be careful when you are eating some snacks near the monkeys, because they often grab it. It's because many visitors feed them with whatever food they bring, hence, whenever the monkeys are hungry they get out of the forest and try to find some leftover on the beach or find some human to feed them.
Pasir Putih Beach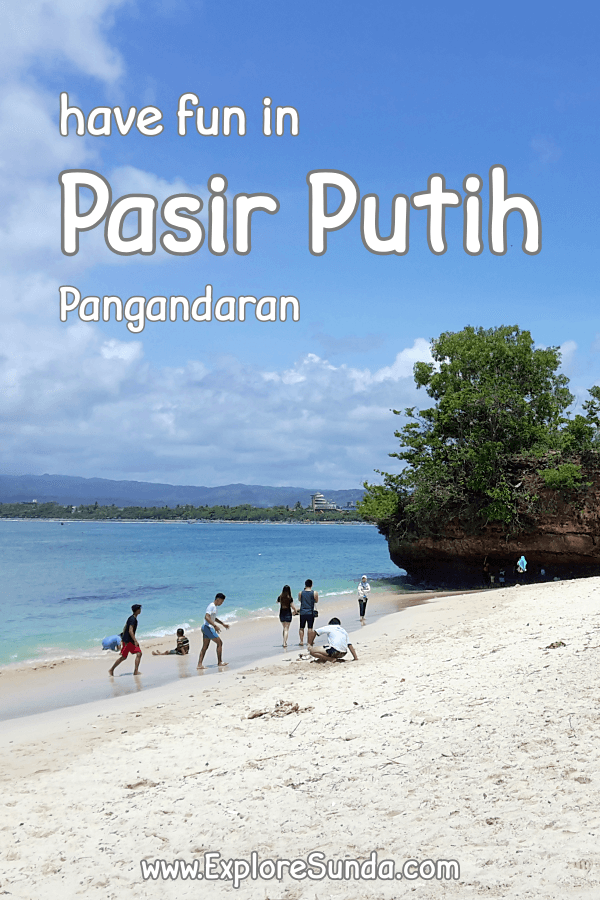 Located at the tip of the peninsula, Pananjung Nature Reserve is surrounded by beach, but not all are accessible. The most favorite beach is Pasir Putih (white sandy beach in English). The sands are white and soft. It is a favorite place for snorkeling. 
Continue reading on Pasir Putih beach ...
---
Now you've seen the five places of interest in the vicinity of Pangandaran, next check out our list of top five beaches in Sunda. While you are playing in the beach, have you wondered what's inside the ocean? You might learn a thing or two about those sea creatures in Jakarta Aquarium. If you want something different, Puncak Pass is definitely a 180 degree turn from any beach :)