Three Best Options To Go To 
Pangandaran Beach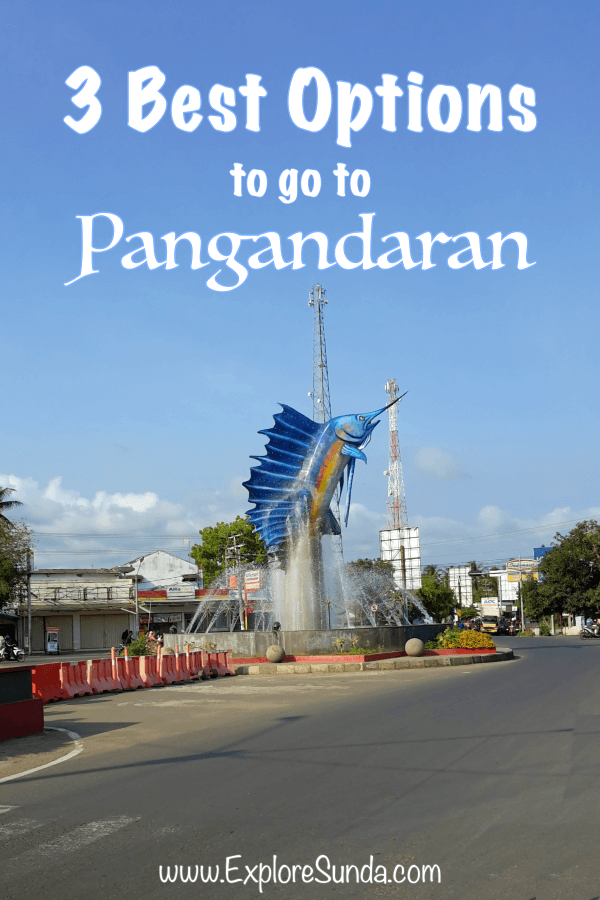 Pangandaran beach is located at 7°41'23.0"S 108°38'46.0"E (-7.689722, 108.646111), approximately 210 kilometers from Bandung.
Now, what would be the best way to go there: by car, train or airplane?

1. Road Trip to Pangandaran

Majority of the visitors choose to drive to Pangandaran beach, since it is only 210 kilometers from Bandung.
If you start from Bandung, use the toll road heading to Cileunyi. When you have reached the end of the toll road, take a U-turn to go to east. Just remember that Pangandaran is near the border of West Java and Central Java, so choose direction to Central Java, until you reach the town of Banjar. There you will see many signs to turn right to Pangandaran. Starting here the road is smaller with many turns, it takes approximately one to two hours driving from Banjar to reach the beach.
View
Direction to Pangandaran
in a larger map
However, don't be fooled with the distance. It seems 210 kilometers is not that far, but normally you will spend six to seven hours to cover the distance. Although the roads are smooth, most of the roads only have one lane for each direction. Thus, the traffic slows down a lot whenever heavy trucks are passing. Since this is the main provincial road connecting the southern part of Java, there are plenty of heavy trucks pass this road. Next challenge is the traditional markets on the many small towns between Bandung and Pangandaran. These markets tend to overflow to the road, which slow downs traffic.
Despite of these hurdles, people still love to drive to Pangandaran beach, because it is the cheapest option, especially if you go with a big group.
If you prefer riding on a bus, there are public buses that have routes to Pangandaran. Another option is to use a shuttle bus from Bandung.
2. Train Trip to Pangandaran

Some people prefer to ride a train than a car, since it is more comfortable with bigger leg room and without car sickness. 
Presently, the nearest train station to Pangandaran is Banjar railstation, which is in the town of Banjar, approximately 50 kilometers from Pangandaran beach. The train ride from Bandung to Banjar is almost four hours, from Jakarta (Pasar Senen station) to Banjar takes about eight hours. Then we have to rent a car or take a minibus to go to Pangandaran beach, which takes almost 2 hours.
Recently, there is a plan to restart the train route directly to Pangandaran. Hopefully it will happen soon.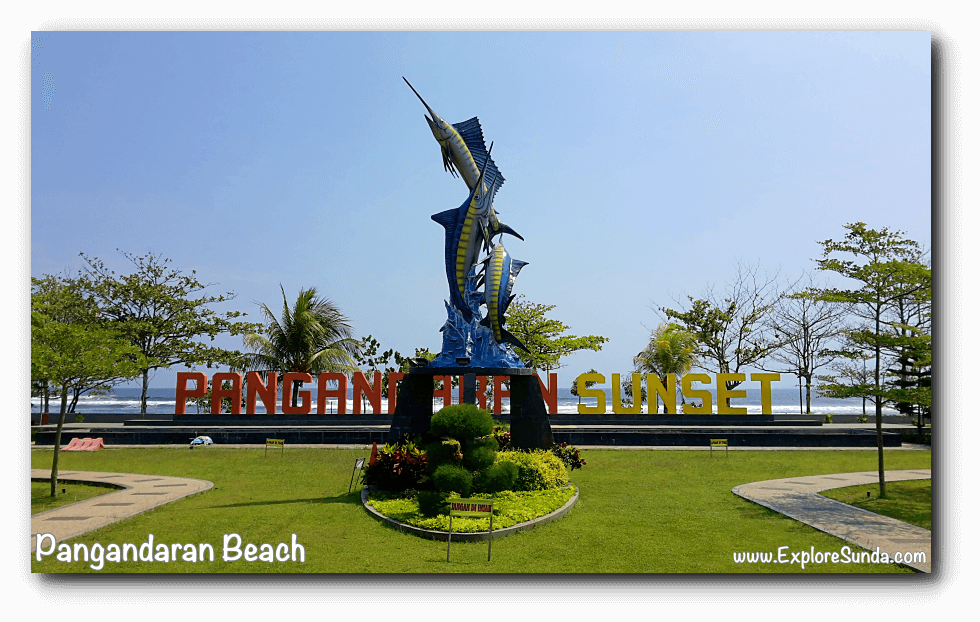 3. Flights to Pangandaran

Pangandaran has a small airport named Nusawiru. Therefore, the fastest option to go to Pangandaran of course is ride a plane from Jakarta or Bandung directly to Pangandaran. The travel time is a short one: one hour flight from Jakarta and only forty minutes from Bandung. 
The airport is approximately 25 kilometers from the center of Pangandaran, on the direction to Green Canyon and Batu Karas beach. It is a home-based of Susi Air, which has a fleet of small airplanes such as Cessna Grand Caravan and Piaggio Avanti II. 
There are return daily flights from Pangandaran to Jakarta or Bandung. Each flight can carry up to nine passengers. If you arranged in advance, you can bring your surfboard with you. The plane can carry up to five surfers and their gears.  
You choose one mode of transportation, you arrive in Pangandaran, then what are you waiting for: Let the fun starts! Check out what Pangandaran has to offer, as well as the neighboring places such as Green Canyon and Batu Karas beach.
Dec 04, 23 08:41 PM

Summarecon Mal Serpong: the favorite shopping mall in South Tangerang for the whole family to do shopping, pamper in beauty salons, learn to cook in a cooking studio, watch movies, and play in the arc…

Oct 26, 23 11:32 PM

A visit to Benteng Heritage Museum at the old town of Tangerang to see the history and culture of China Benteng.

Oct 13, 23 03:33 AM

Explore De Voyage Bogor, a new European theme garden for selfie and hang out. Take tons of beautiful pictures and join the activities :)