Bogor Presidential Palace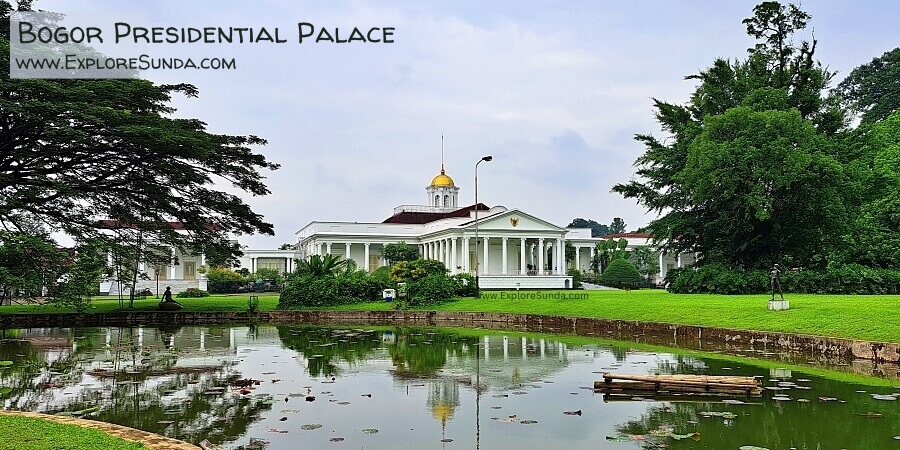 This presidential palace has always become the landmark of Bogor. It lies in the heart of the city, surrounded by hundred years old trees. You can see the palace either from the sidewalk on Jalak Harupat street and Juanda street or from the inside of Bogor botanical garden.
The history of this palace started way back in 1744, during Dutch colonization. At that time the Governor General Gustaaf Willem Baron van Imhoff started to build a palace in Bogor, which was still called Buitenzorg. This palace has a huge backyard, which is now becoming the current Bogor botanical garden.

It was a great three storey palace, similar to European palace. Many Dutch and British governors lived in this palace, until an earthquake caused by the eruption of mount Salak in 1834 destroyed it. In 1850 this palace is rebuilt to its current look.

Presently, it is one of the six presidential palaces in Indonesia. The president does not live here, most of the time it is empty, but sometimes it is used for big events.

Actually, there are permanent residences of this palace: the deer! They were brought in from Nepal along time ago and now they become the icon. These deer are free to roam in the front yard, so people can easily spot them from the street. Nowadays many people come near to the palace's fence just to feed them. If you are interested in feeding them, bring some carrots! Alternatively, come here on weekends, you can easily find several carrot sellers in this street.

We can visit Bogor presidential palace by writing a request letter to Sekretariat Negara. Of course this protocol takes sometime. Once a year this palace holds an open house, when everyone may come and take a look around. This event is held during the anniversary of Bogor around May.

How To Get There
If you come in to Bogor from Jagorawi toll road, turn right at the stop light entering Pajajaran street. Go straight in this street passing a couple traffic lights, then you will see Bogor palace on your left. We can not park on this street though, since the traffic is very heavy. The most convenient parking lot is in the botanical garden, since both are in the same block. To find the botanical garden entrance, you only need to go straight for several meters, then you will see the botanical garden on your left, then follow the street circling the garden. The botanical garden entrance is on the other side of the palace.

We are allowed to drive inside the botanical garden during weekdays (Monday-Saturday), so we can park the car near the palace fence or in front of the lotus pond.


View Bogor Botanical Garden and Presidential Palace in a larger map