Museums in Indonesia

Museums in Indonesia are vary in terms of themes and sizes. Many display the historical side of Indonesia as a nation as well as a culture, even there is a museum specializes in a culture of one ethnic in Indonesia. Some showcase the information from geological angle.  Then more history we can dig about the development of textiles, transportation, puppets, animals, banking… you name it …
Let's explore them! :)
Museums in Jakarta
Long before Dutch settlement in the 16th century, Jakarta (the name was Sunda Kelapa, Jayakarta then became Batavia prior to Jakarta) has held important role in trading and defense. No wonder Jakarta has a long history to reveal. Thus, we will find many museums in this city. Let's start with the prominent ones:

Museum Gajah, The National Museum of Indonesia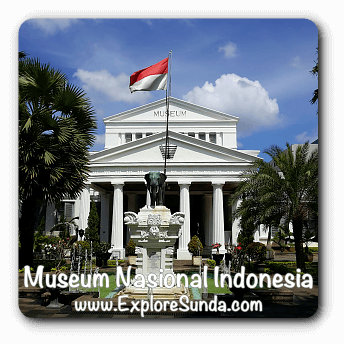 Museum Nasional (the National Museum of Indonesia) is the official name of the museum. But most people call it Museum Gajah (the Elephant Museum) due to the elephant statue at the front of the museum.
Museum Gajah is the best museums in Indonesia. Its collections are enormous, which are well preserved in the well maintained building. Another perk here is there are some scheduled free tour guides offered in English, French, Mandarin, and Korea. 
Continue reading Museum Gajah: The National Museum of Indonesia here...
Museum Sejarah Nasional (The National History Museum) inside Monas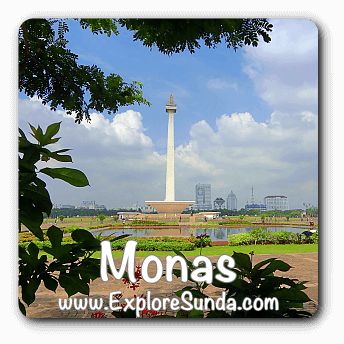 Located right across the street from Museum Gajah, this museum has a unique display: it uses 51 dioramas in depicting the history of Indonesia, from the prehistoric era to the golden eras of many kingdoms in Nusantara, through the European and Japanese colonization until the independence days. 
As the National Monument, Monas offers more than just a museum. Continue reading on Monas and the National History Museum here...
It is an area where the Jakarta was first established, connected to Sunda Kelapa harbor, it used to be one of the most important harbors in  South East Asia. Over the years the old buildings were abandoned, but now their functions had been changed from offices to museums. There are 6 museums in this area, hence it is known as District Museum:

Museum Seni Rupa dan Keramik (Fine Art and Ceramic Museum)

Museums in Taman Mini Indonesia Indah (TMII).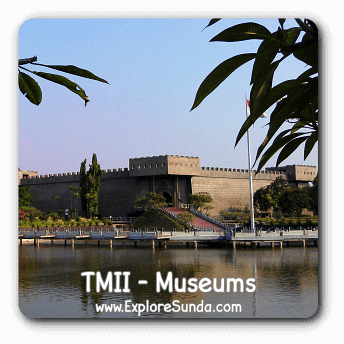 TMII has the most museums in Indonesia in one area. Presently it has 16 museums ranging from fauna, history, cultures, to science.
Museums in Bandung
In 18th century, the Dutch prepared to move the capital city of Indonesia  from Batavia (now it is Jakarta) to Bandung. Hence, there are many colonial buildings scattered all over the city, some are still well maintained and they become great outdoor display of Bandung history. Some of these great buildings are renovated and used as museums.

The famous museums in Bandung are:

Geology Museum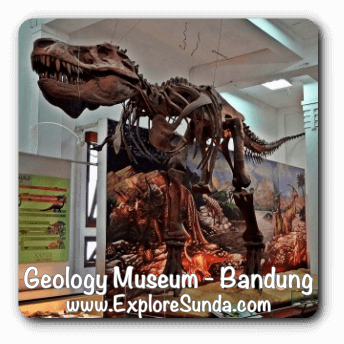 We will learn a lot of things in this museum, such as meteorites, type of minerals and their usage in our daily life, fossils of t-rex, mammoth and woods.

Read more on Geology Museum …
Asian African Museum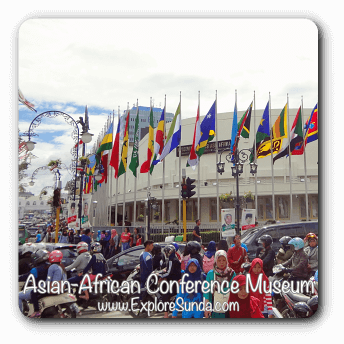 Since the first Bandung Conference in 1955, they always use the building called Gedung Merdeka (Freedom Hall), at the very least for closing ceremony. As a memorial for this Asian African Conference that created the Non-Aligned Block, the Asian African Museum was established inside Gedung Merdeka.

Read more on Asian African Museum …
Sri Baduga Museum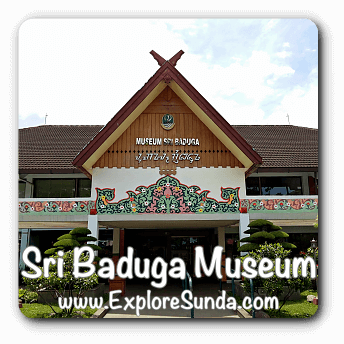 Sri Baduga Museum is the state museum in Bandung. Its collections has reached 6,923 pieces, starting from the prehistoric era through Hindu and Buddhist kingdoms until present, thick with Sundanese culture.

Read more on Sri Baduga Museum …

In addition to these museums, Bandung has other interesting museums we can explore, such as postal museum and military museum as well as the private museums.
Read more on Museums in Bandung …

Other Museums in Sunda
Zoology Museum
Museum Zoologi Bogor is located inside the Bogor Botanical Garden. It has many collections of preserved animals. The masterpiece collection is the 27 meters of a blue whale skeleton. It was found on the shore of Pameungpeuk beach in 1916.

Benteng Heritage Museum, Tangerang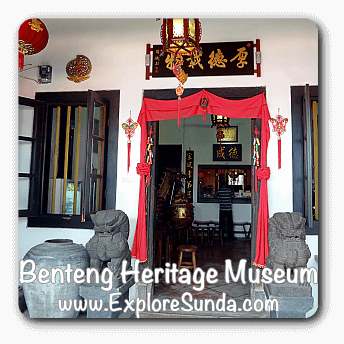 A private museum in the antique house in the middle of Pasar Lama Tangerang (Old Market in english), Benteng Heritage museum is full of private collection that presents the history of Indonesian Chinese in Tangerang, known as China Benteng.

Read more on Benteng Heritage Museum …

More Museums in Indonesia, Outside the Land of Sunda

Each city in Indonesia has its own unique museums. We, at the ExploreSunda.com, visit them whenever the opportunities present. Some of these museums are:

Museum Batik Yogyakarta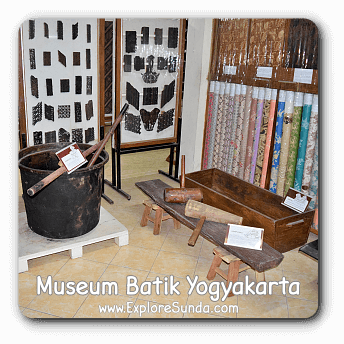 Museum Batik Yogyakarta is one of the few museums in Indonesia that has hundreds collections of batik from many centuries ago. The tour guide will show us the tools used to produce batik, the different types of batik, we even can learn and create our own batik in this private museum.

Read more on Museum Batik Yogyakarta …

Museum Angkut (Transportation Museum)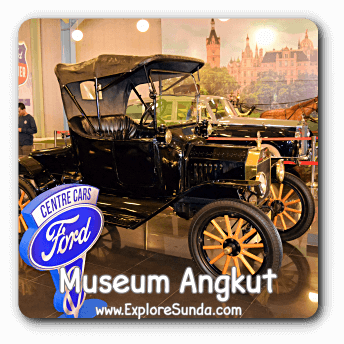 As its name implies, the theme of this Transportation Museum in Batu, Malang, is the means of transportation, ranges from the most classic and traditional to the modern ones.  The display of this museum is uniquely set up by displaying vehicles in various movie sets theme.

Read more on Museum Angkut …

Museum Satwa - Natural Wildlife Museum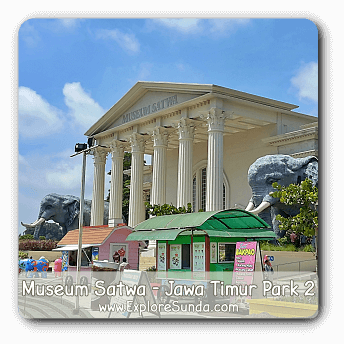 Museum Satwa resides in a grand building in the same complex of Jawa Timur Park 2, in Batu, Malang. It has thousands collection of preserved animals. Most of them are displays in dioramas showing how they live in their natural habitats.

Read more on Museum Satwa …

We will keep updating this page, since we realize there are still many museums in Indonesia we haven't covered yet :)